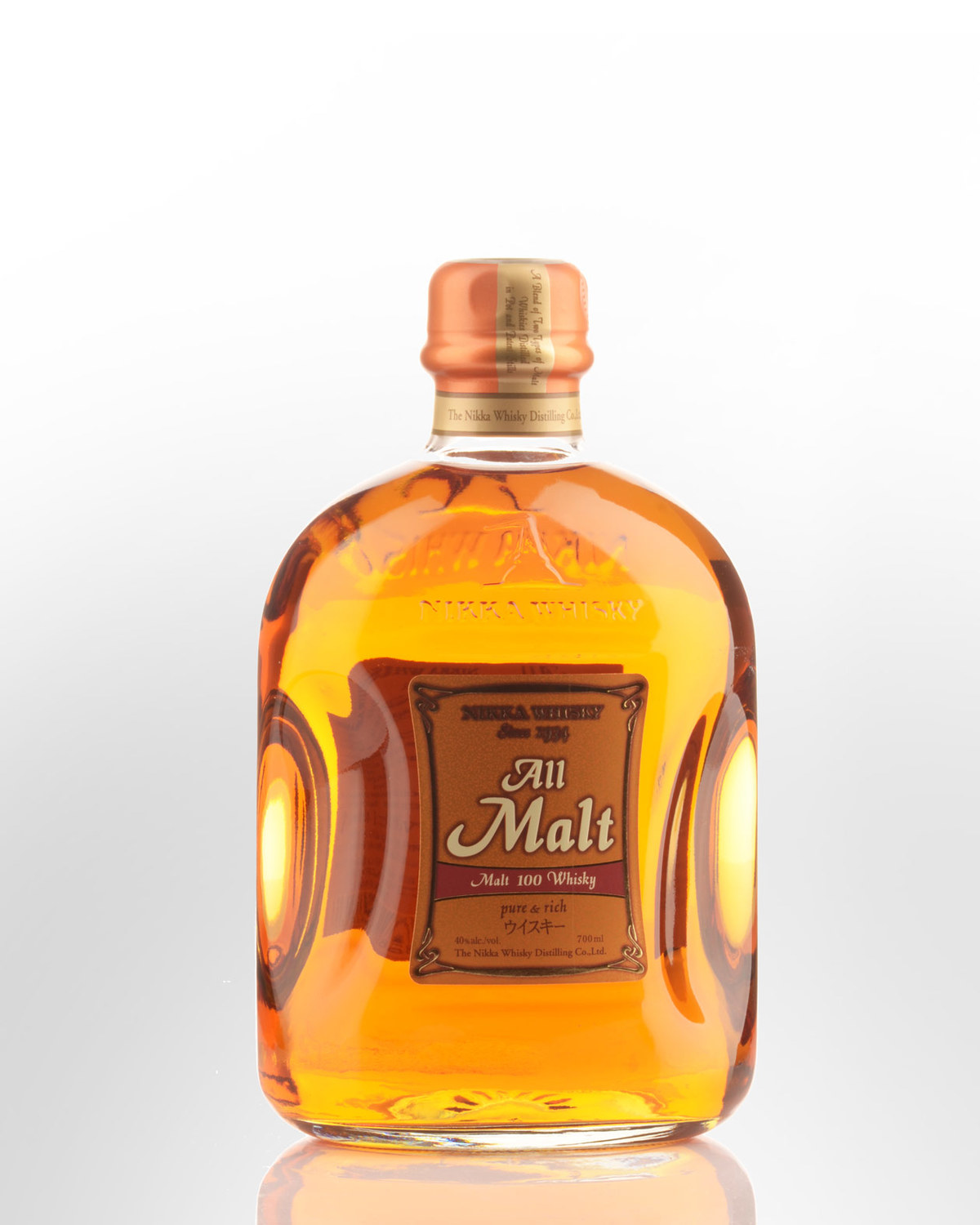 Nikka All Malt 'Pure and Rich' Blended Malt Japanese Whisky (700ml)
Whisky is big business in Japan with Scotch whisky being especially popular, yet with their own history of brewing and sake production, it's only logical that the Japanese are now making whisky too. What began as a conscious imitation of Scotch, now has a style all of its own, and since commercial production began in the early 20th century, the quality has been steadily improving.
The terms we use to determine the style or composition of our whisky is inferred through familiar attributes such as single malt, blended, vatted or pure malt whiskys. With these titles are associated apparatus and methods embedded with tradition. Single malt whisky must be double distilled in a copper pot still and blended whisky in most cases distilled utilizing the coffey column still.
Breaking tradition, Nikka has embraced a unique process, combining the old with the new to in the all malt process. This particular vatting incorporates Yoichi and Miyagikyo single malts with whisky made with 100% malted barley, and distilled in coffey stills. A great insight into Japan's second largest whiksy distillery.
Other Reviews... Nikka All Malt, Pure & Rich - (89)
(n22) honeycombe and liquorice with some thumping oak; (t24) beautifully mouthfilling , and 'rich' is an understatement . Barley sugar and molten brown sugarcombine and then there is a soft gristiness. Big...;
(f21) vanilla and caramel with some residual malt;(b22) my word, this has changed! not unlike some bottlings of highland park with its emphasis on honey. If they could tone down the caramel it'd really be up there.
40% (80 proof) - Jim Murray whisky Bible 2011