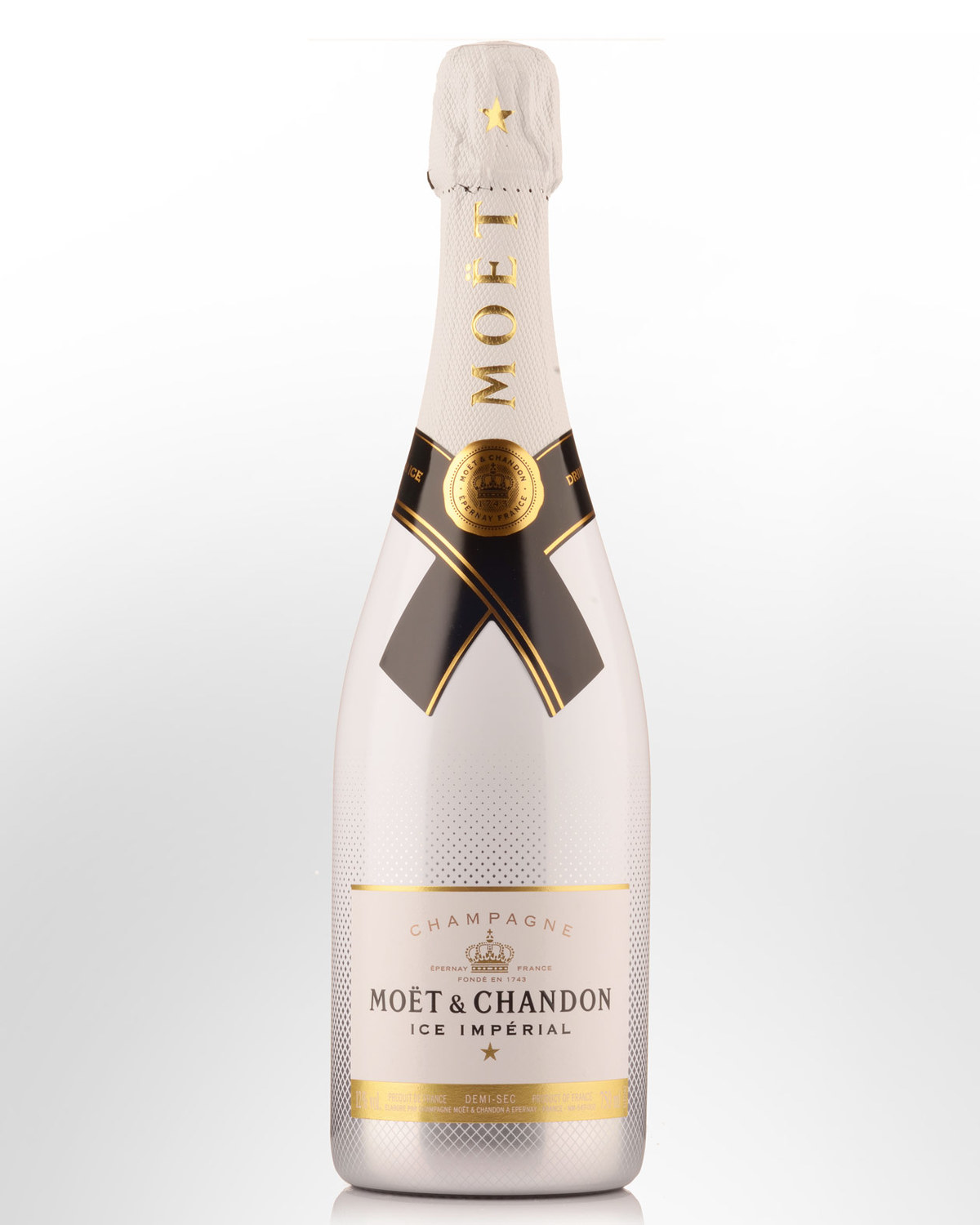 Moet & Chandon Ice Imperial
Currently trending and highly sought after, Moet & Chandon Ice Imperial has been released specifically to up market resorts and restaurants around the world.
These stylish white bottles offer luxury summer drinking. The first and only Champagne of its kind, Moet Ice is designed to be enjoyed over ice, perfectly refreshing on warm summer days and balmy nights. Remaining true to the Moet & Chandon house style, there is a bright fruitiness, seductive palate and elegant maturity.
The wine is a "Demi-Sec" and flavours are intentionally bold and deep, and the addition of ice cubes ensures a correct balance on the palate. Components of this blend are 40-50% Pinot Noir, 30-40% Pinot Meunier and 10-20% Chardonnay.
Limited stocks.