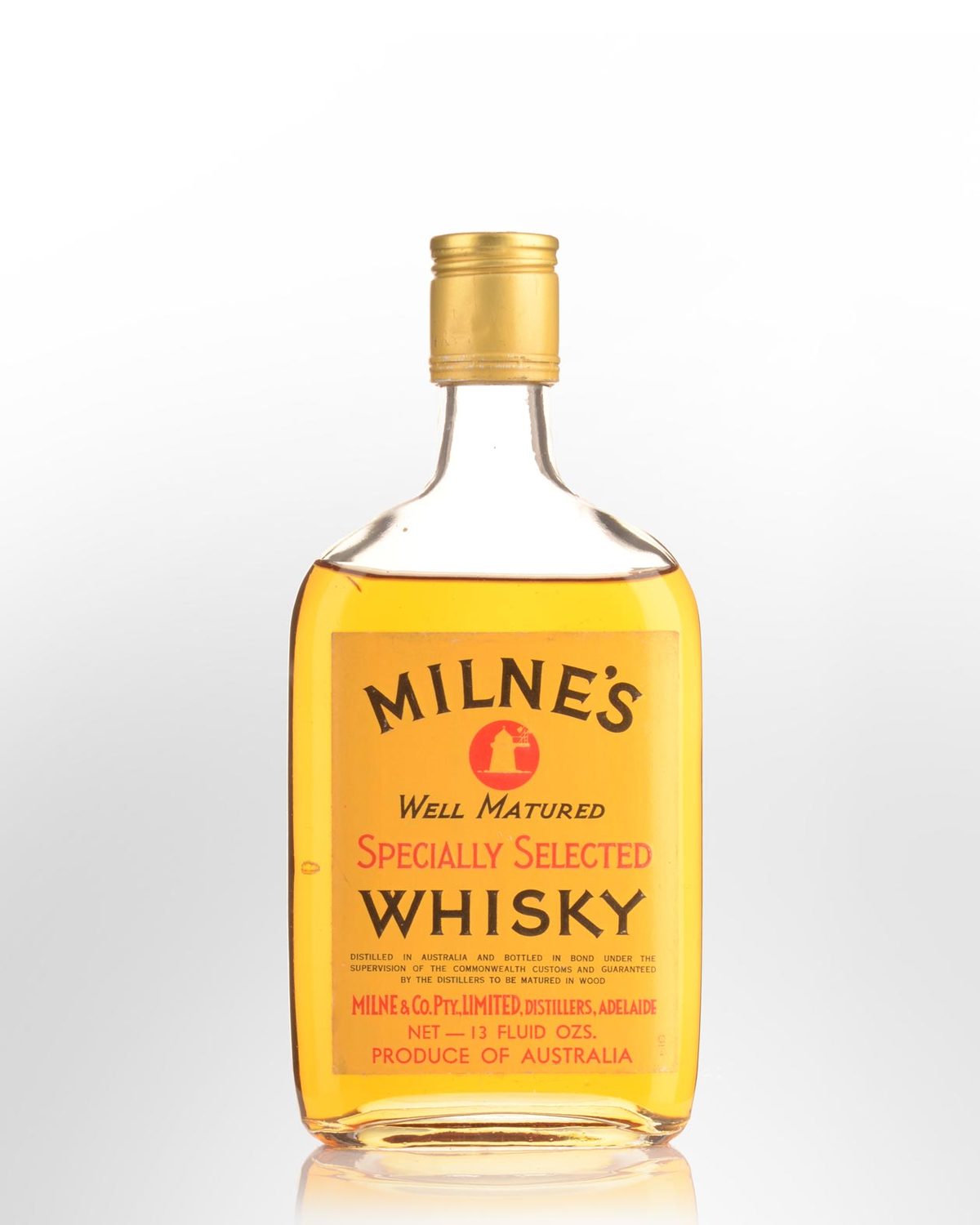 Milne's Well Matured Australian Whisky (13 Fl. Ozs.)
Adelaide, South Australia,
AUSTRALIA
A must have for any Australian whisky collection. These old Milnes probably stem from the 1950s and were bottled in bond in Adelaide by Milne & Co Pty Ltd. a South Australian company of wine merchants, with premises on Grenfell Street, Adelaide, founded by - and for much of its history - run by members of the Milne family. One only from a private collector.