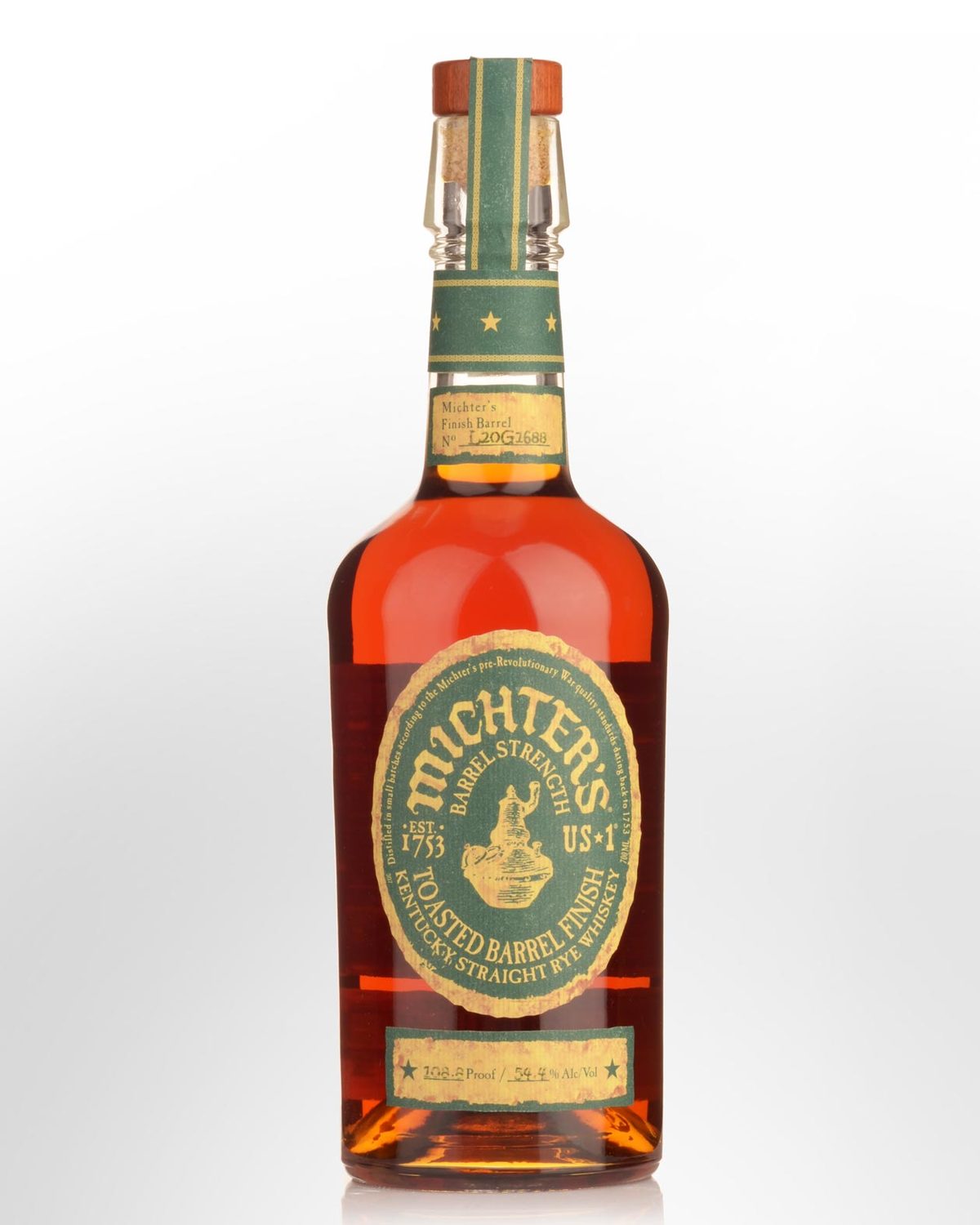 Michter's US*1 Toasted Barrel Cask Strength Rye Whiskey (700ml)
Michter's has previously released a 'toasted barrel Bourbon" in which second aging occurs inside a barrel made from 18-month air dried wood that's toasted but not charred. Now comes this cask strength rye, also finished in a custom barrel "specifically designed to enhance the spice character in the rye while adding hints of dark toast and smoke." The ABV will vary slightly from batch to batch. Tasting note: [Batch L17D682] Deep polished copper with thick legs. A dense bouquet; momentarily Bourbnesque with resiny, oaky sweetness before the rye completely overwhelms with fresh mint, stewed apple, dustings of cocoa and vanilla icing. Soft on entry, then tannic and bittersweet followed by an intense attack of oaky sugars and peppered rye; Finish is fresh, mint-like, vibrant, spicy; gradually sweeter as the sugars return. Ends long, elegantly poised, with hints of dried banana and cocoa lingering through the final stages. The flavour lasts for minutes. Fabulous rye. 54.1% Alc./Vol. Other reviews... opulent...luscious. 5/5 Stars / Highest Recommendation.
- F.Paul Pacult's Spirit Journal Notes from Michters… Enhanced spice notes with delicate chocolate overtones balanced by some vanilla and honey, hints of roasted nuts and dates, with a lingering finish of burnt brown sugar reminiscent of crème brûlée complemented by some smokey campfire highlights.