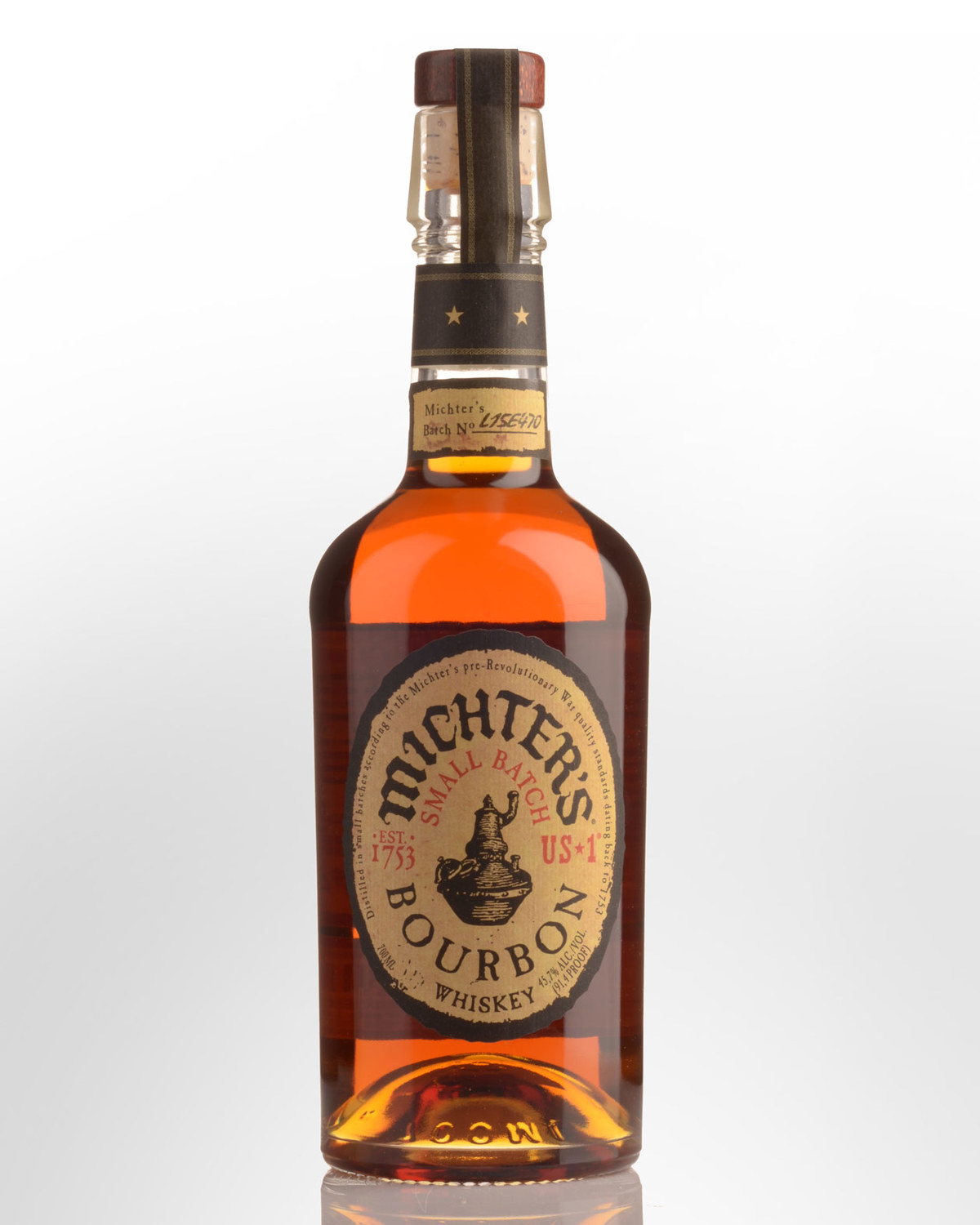 Michter's US*1 Small Batch Bourbon Whiskey (700ml)
The Michter's "US 1" bottlings are so named to honor Michter's heritage. The brand was established in 1753 as America's first whiskey company. Washington and his troops drank Michter's while they were hunkered down in Valley Forge.
The US 1 Bourbon is made from a mashbill that features the highest quality American corn. It's then matured to the peak of perfection, with barrels often aging in excess of eight years. Truly "small batch," each release is typically composed of no more than two dozen barrels, leaving no margin for "blending out" imperfection and thus necessitating excellence from every barrel.
Tasting note: [BATCH L14E278 tasted] Deep copper. Dry aromatics reveal subtle corn chip, vanilla, cinnamon and smouldering oak in the first pass; hints of caramel develop in the second phase. Remains a tad subdued through to the final inspection where choc-peppermint, rye-like aromas and fresh sawn American oak feature. A lively delivery offers nicely balanced flavours of charry oak, grilled corn and vanilla slice; dries towards the finish where spicy rye-like notes kick in. Fine tannins trail off into hints of cracker biscuit and old liquorice strap. Vibrant and youthful. 45.7% Alc./Vol.
Other reviews... [NB - notes from 2005] The bouquet has a dry, grainy aroma which is accented by peppery/spicy scents. The palate entry is surprisingly sweet and corny, considering how dry the aroma is; the midpalate point is deep, corny sweet, sap-like and a bit syrupy. Ends up well and balanced, with a backnote of dried red fruit (raisins, prunes). 90-95 points - www.wineenthusiast.com