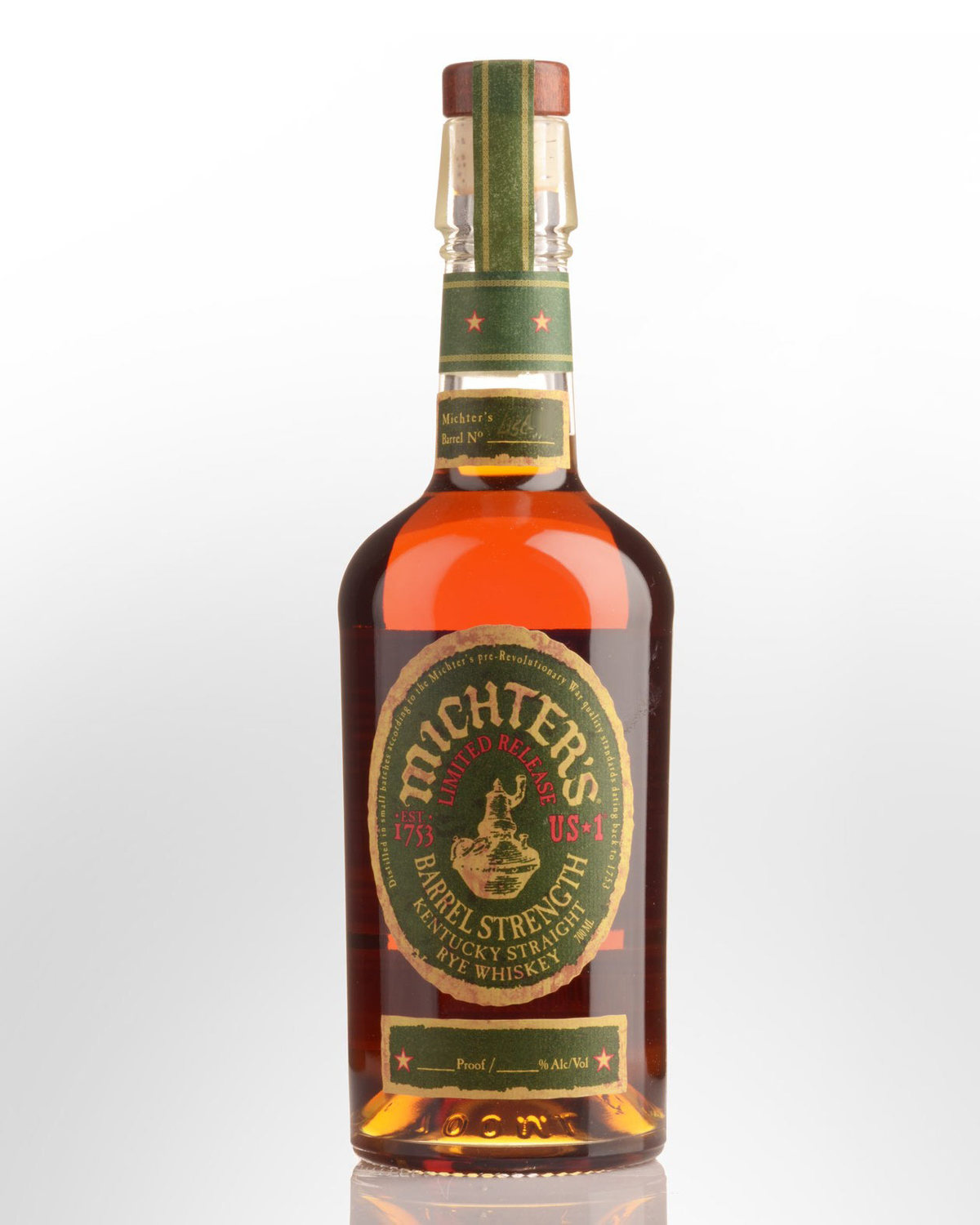 Michter's US*1 Limited Release Barrel Strength Rye Whiskey (700ml)
Unmissable. A shame so little was produced!
First offered in May 2015, this was the second limited edition from Michter's and one of a few in the range to be labelled as a 'barrel strength' release and received huge praise including 99 points from The Tasting Panel. The whiskey is matured in flame charred new American oak barrels, typically yielding ABVs between 54-56%.
Very small allocation. Limited to one bottle per customer.
Tasting note:
[54%ABV bottling]
Bright brassy-amber with considerable legs. A sensational rye bouquet. Densely packed with fruit and grain; poached apple, clove and cinnamon meld with peppery rye and mint freshness. Enormous, crunchy rye in the mouth with a surging, oily, peppery, mildly bittersweet attack that hints at apple pie, ryvita biscuit and peppermint. Beautifully integrated. Follows through with late barrel sweetness and the mid palate stage repeating in the aftertaste. A robust and compelling statement whiskey that's unmissable for fans of the genre. (A shame so little was produced!)
Other reviews...
Nose: Rich might be the easiest way to describe this release. The nose is full of butterscotch sweetness, vanilla and cocoa powder. Its nose is almost as rich and fragrant as the Michter's older releases, like their 10 Yr Old Bourbon (a personal favorite). Palate: This release reminds me of honey cinnamon graham crackers with hints of apple poking through. It is a beautiful release that is full of flavor, and fulfills the promise of the nose. In many ways this reminds me of their older releases (like the 10 Yr Old Rye and the 10 Yr Old Bourbon) so for that alone it must be applauded. The texture is silky smooth for a good while before it gets spicy and the oak appears at the finish Finish: Long, sweet and spicy. It's definitely a rye but still holds true to Michter's established house style The addition of water rolls back the smoothness of the release, bringing on a sweet menthol burn in its place. The rye makes more of an appearance and cuts through the candy sweetness that is a Michter's trademark. This is an amazing whiskey. It definitely became something I wanted to stock up on (especially as it is a limited release). It gives you a lot of what you'd expect from an older release. As good as the Toasted Barrel was, this is even better.
- whiskeyreviewer.com/