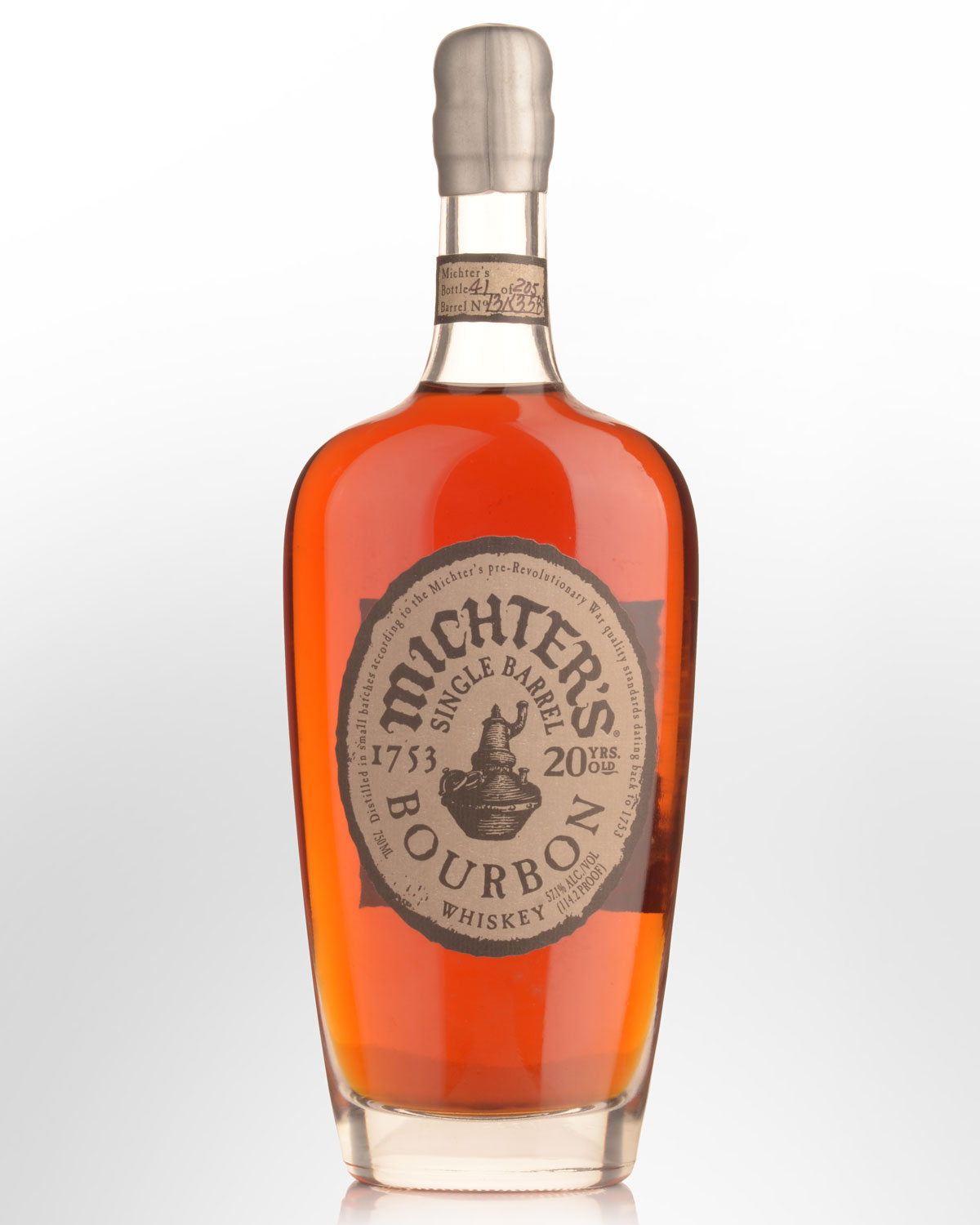 2013 Michter's Single Barrel Cask Strength 20 Year Old Bourbon Whiskey (750ml)
Collectors note: This is supplied as bottle only and comes from a private collection.
Debuting in 2012 but not released every year, Michter's 20 year old is the second oldest age statement from the legendary distillery that has seen a meteoric rise in collectibility. Michter's state "While we regularly sample all our Michter's barrels to see how our whiskey is aging, we pay even extra special attention to our barrels once they are over 17 years old. At Michter's we consider 17 to 20 years the "Fork In The Road Point" when certain barrels of whiskey can achieve an extraordinary level of quality. It is these particular barrels that our Master Distiller Dan McKee personally selects for our very limited bottling of Michter's 20 Year Kentucky Straight Bourbon."
Although the exact provenance of these early Michter's releases remains undisclosed, bourbonculture.com comments, "2012 was a busy year for Michter's. Work was in progress for both their Shively distillery, Fort Nelson location and the continual release of both highly aged whiskies from the barrels they sourced at Willett to the new whiskies that expanded their lineup.
That's why it was shocking to see a 20 year old bourbon being released. M20 would go on to be released every year (with the exception of 2017) in very limited amounts of bottles.
2012's bottling was labelled "Single Barrel" but was eventually changed to reflect it was a "small batch" in 2016 and beyond. It is widely speculated that the first single barrel of M20 contained Stitzel Weller inside. It may never be known how many more releases contained the holy grail of bourbon in it, but M20 continues to draw a large fan base each year."
An interesting speculation that leads one to wonder what this 2013 release contains.
Tasting note: Deep copper with gold ochre edges. Opening aromas of boot polish and old leather gradually give way to deep scents of buttered nuts and toasted popcorn. Returning after 4-5 minutes of air contact finds top notes of vanilla fudge amid flashes of apricot jam, dilute maple syrup and cocoa. Tongue nipping peppers have barely tamed with extended age in what's otherwise a concentrated yet nicely rounded attack; with delicate bitter-sweetness in the early stages, finding more definition towards the finish as rich, nutty, vanilla soaked flavours enter. Late sugars vie with the penetrating oak. Concludes long, dry and leathery with the paprika peppers driving the aftertaste. If you spend less than 10-15 minutes on this brooding effort you won't be doing it justice. One to savour. 57.1% Alc./Vol.
Other reviews... [Barrel No. 1646 tasted] A soothing bourbon, with maple syrup, blackberry preserve, polished leather, roasted nuts, marzipan, vanilla toffee, dusty dates, subtle tobacco, and a hint of pedro ximinez sherry. Soft, flavorful finish. The oak is kept in check, with layered sugars and fruit for balance. The price of admission is steep, but this whiskey is very satisfying. 93 points 57.1% Alc./Vol. - maltadvocate.com, (Spring 2013) Reviewed by: John Hansell