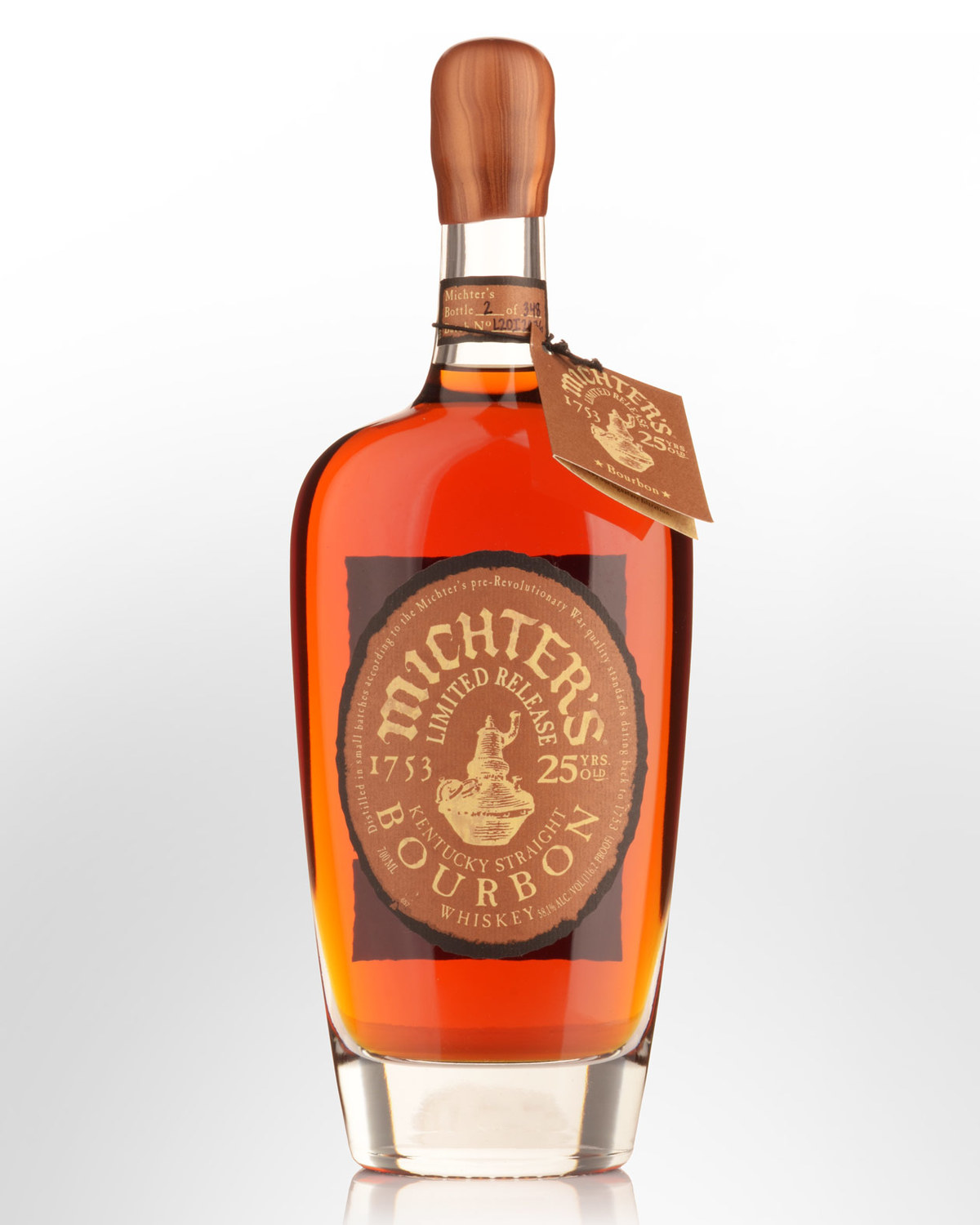 Michter's 25 Year Old Cask Strength Bourbon Whiskey (700ml) - 2020 Release
Michter's brings back one of its big gun bottlings after a significant absence.
The iconic distiller last released a 25 year old Bourbon three years ago (2017).
At the time of writing
we have one only to sell.
Said Michter's President, Joseph J. Magliocco "The bourbon that has been selected for this release by Dan McKee and our Master of Maturation Andrea Wilson is truly extraordinary."
"A hallmark of our older whiskeys is that they have beautifully complex character while not being overly oaked," added Wilson. She says to expect "...a symphony of flavors playing at different points on the palate with molasses, holiday spice, chocolate, smoke roasted nuts, dried fruit, melted butter and vanilla providing the highlights."
More from whiskyadvocate.com: "It's not easy to mature a bourbon to such an advanced age; often, the influence of the barrel takes over so that tannic, overly woody, and bitter notes dominate the whiskey's flavor. But that's not likely to be the case here. The 2017 release of Michter's 25 year old scored 93 points; my expectations for this one are similar."