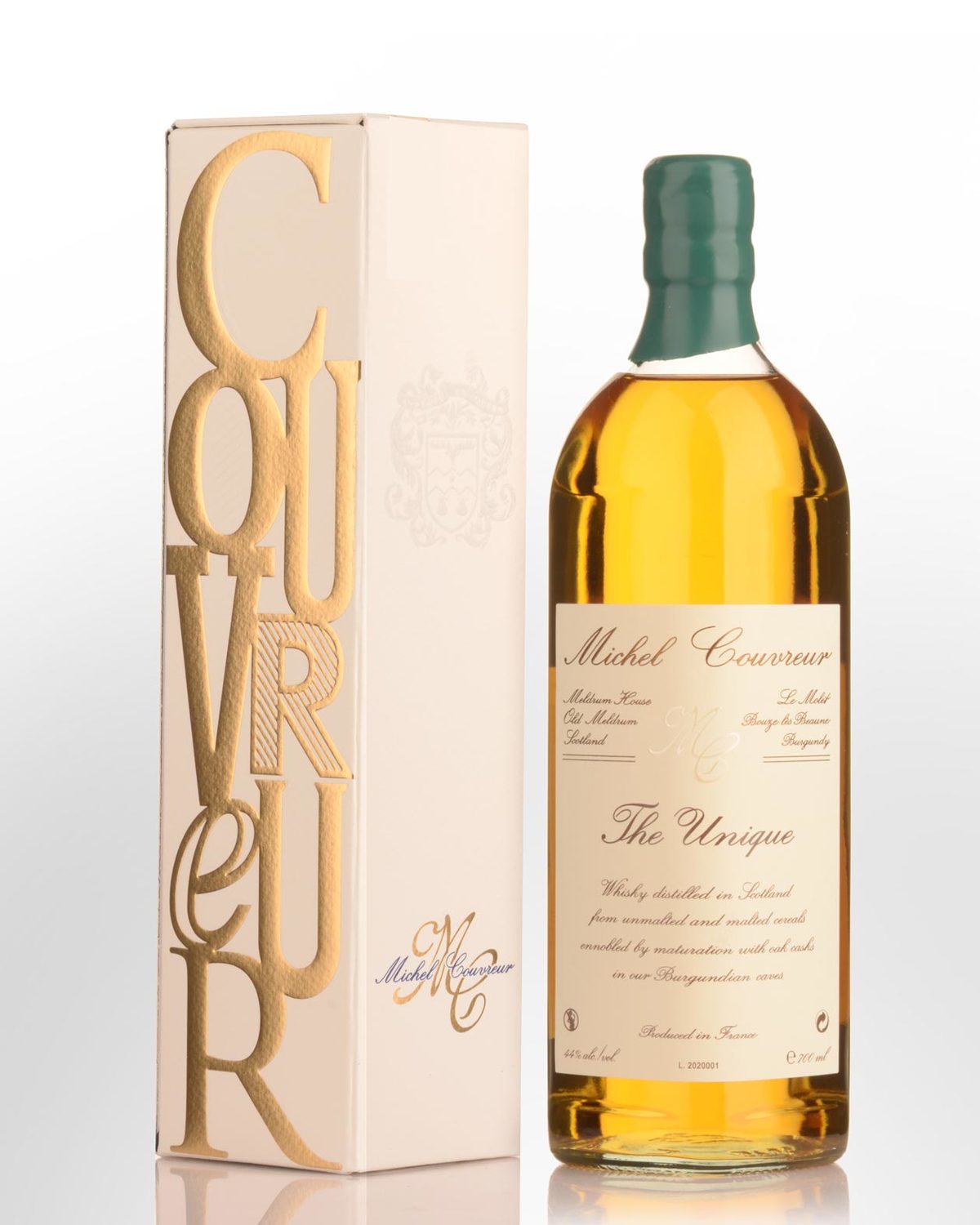 Michel Couvreur The Unique Blended French Whisky (700ml)
Tasting note: A Couvreur blend of malted and un-malted Scotch whiskies (both Pot-still and Coffey distilled). Matured partly in Scotland and partly in France, after four years in barrel it was reduced with Pentland Hills water. Soft and sweet on the nose with notes of dried grass and straw bail, developing with cream tea biscuits and a little citrus lift. That citrusy, grassy zest is on the palate too, giving a sprightly lift to the sweet malt. Spicy. Tastes its age. Non chill filtered. 44% Alc./Vol.
Michel Couvreur's "Scotch" starts out in Scotland as bulk a.k.a."clearach" (a high proof distillate) which is transferred to his humid cellar in Bouze-les-Beaune, Burgundy, France to be aged in small sherry casks. Total production is about 50,000 bottles or 4,000 cases annually. From 1978 on, Couvreur made maturing whiskies his life's work, dedicating research to a process which he once compared to 'cross-fertilisation'. Couvreur passed away in 2013; his son-in-law Cyril Deschamps and his cellar master Jean-Arnaud Frantzen, with the invaluable help of Michel's devoted wife Marthe and his daughter Alexandra, continue to follow to the letter the original philosophy of the house.