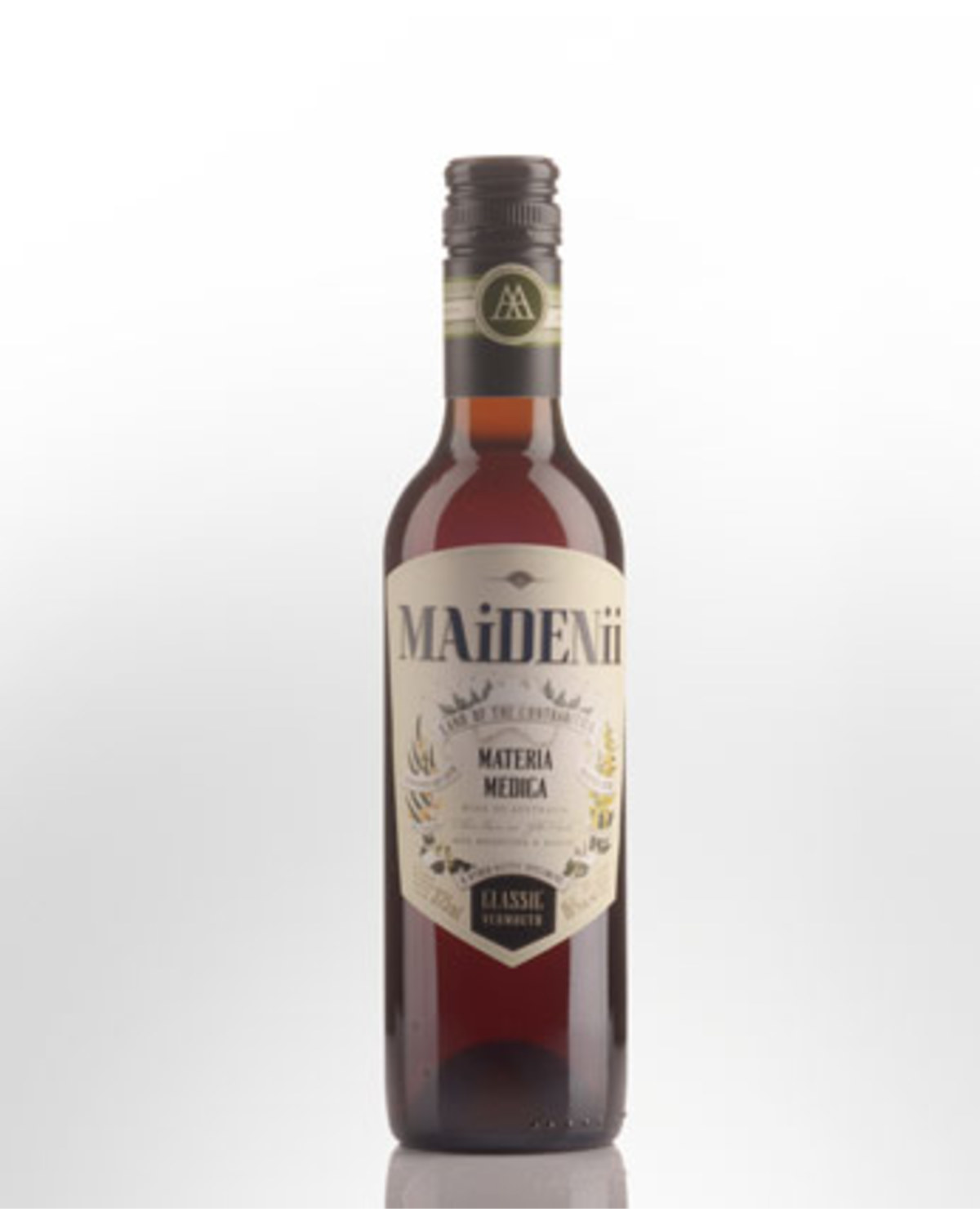 Maidenii Classic Vermouth (375ml)
Maidenii Vermouth is a collaboration between French wine maker Gilles Lapalus and Australian bartender Shaun Byrne. In the creation of Maidenii they have sourced leaves, flowers, fruits, herbs, seeds, spices and roots from the gardens of both the old world and the new. The vital components, wormwood and wine, are plucked fresh from Victoria. Other key ingredients include strawberry gum, river mint, sea parsley and wattle seed.
Shaun has been tinkering behind the bar of Melbourne martini haven Gin Palace for over 5 years. This has helped him nurture his interest in capturing and enhancing natural flavours, arising in house-made concoctions and a sophisticated understanding of palates.
Born of a French wine family, Gilles has wine flowing through his veins. He crossed the globe to take over the position of Winemaker at the dynamic Sutton Grange Winery.
The two were bought together by their love of Vermouth; Gilles bringing with him the traditional alchemy of pastoral Europe to complement Shaun's knowledge of the vibrant food and drink culture of Australia's young cities.
Tasting note: Deep copper / mahogany colour. A powerful aroma reveals scents of clove, bay leaf and cherry with hints of anise adding freshness. A slightly tart, bitter entry leads into a medium bodied, almost off-dry profile of stewed fruits and sweet spices counterpointed by pleasantly bitter, herbal, earthy, root like flavours and cleansing acidity. Excellent balance. Spicy blackberry finish. Concludes clean, fresh and mildly tart with bay leaf and clove persisting. A moreish aperitif. 16% Alc./Vol.