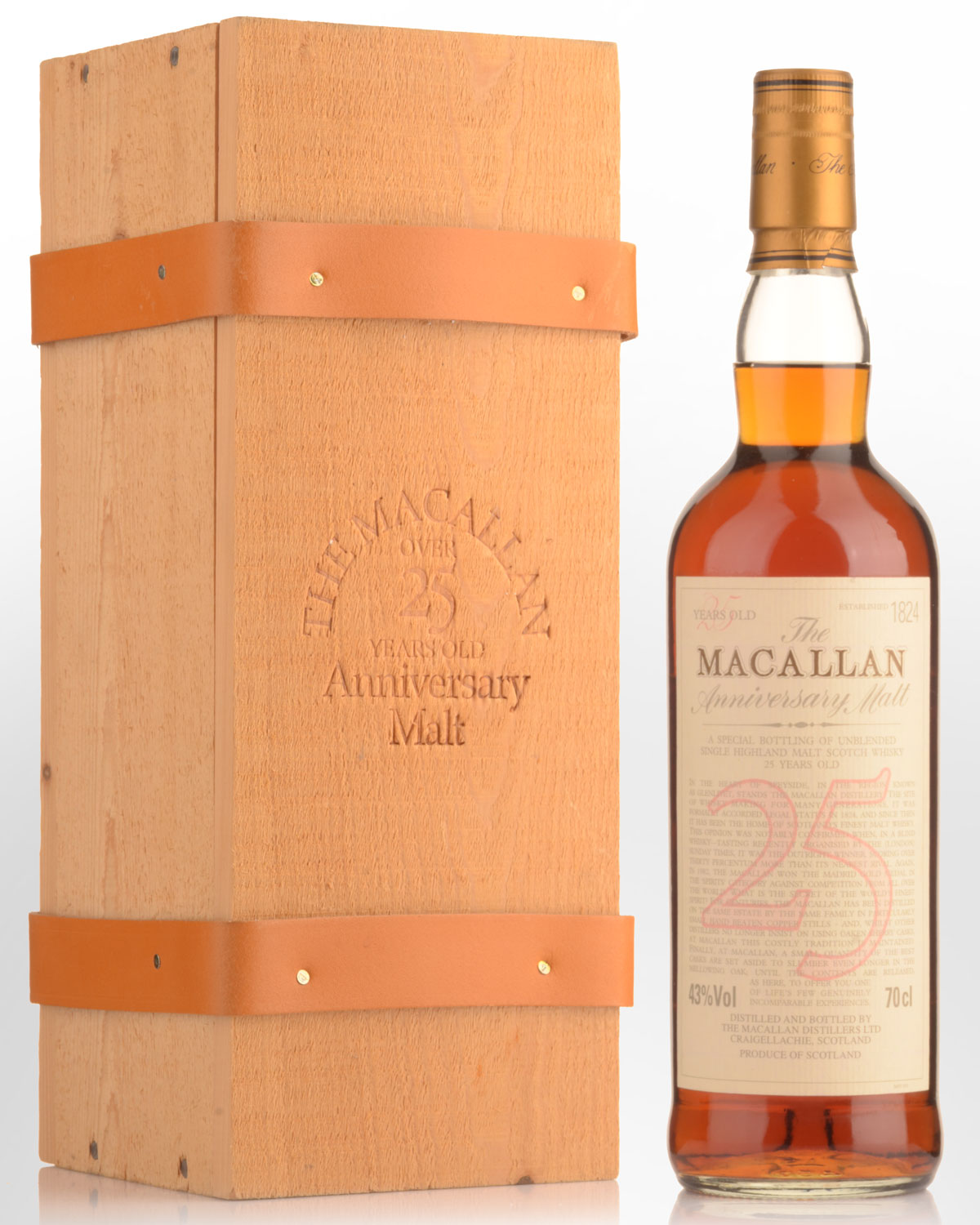 Macallan Anniverary 25 Year Old Single Malt Scotch Whisky (700ml)
Speyside, Highlands,
SCOTLAND
A very rare investment grade bottle of Macallan aged for over 25 years in sherry casks.
A less common presentation with some leather straps holding the front panel on. Actual product pictured.
If you're after more detail on the provenance of this bottling series, this is from the Macallan Marketing department in relation to another bottle we had:
"We stopped referring to our 25 years old as the Anniversary Malt in 2004 but the wooden Burgundy box was only in place for less than 2 years so I would suggest that your bottle was released in 2002/3. The year of distillation was removed a year or two before that as this conveyed that all the whisky contained therein was distilled in that year, whereas this was not always the case. There is frequently older whisky contained in the vatting... the bottle will contain whisky distilled in 1978 or before." 43% Alc./Vol.