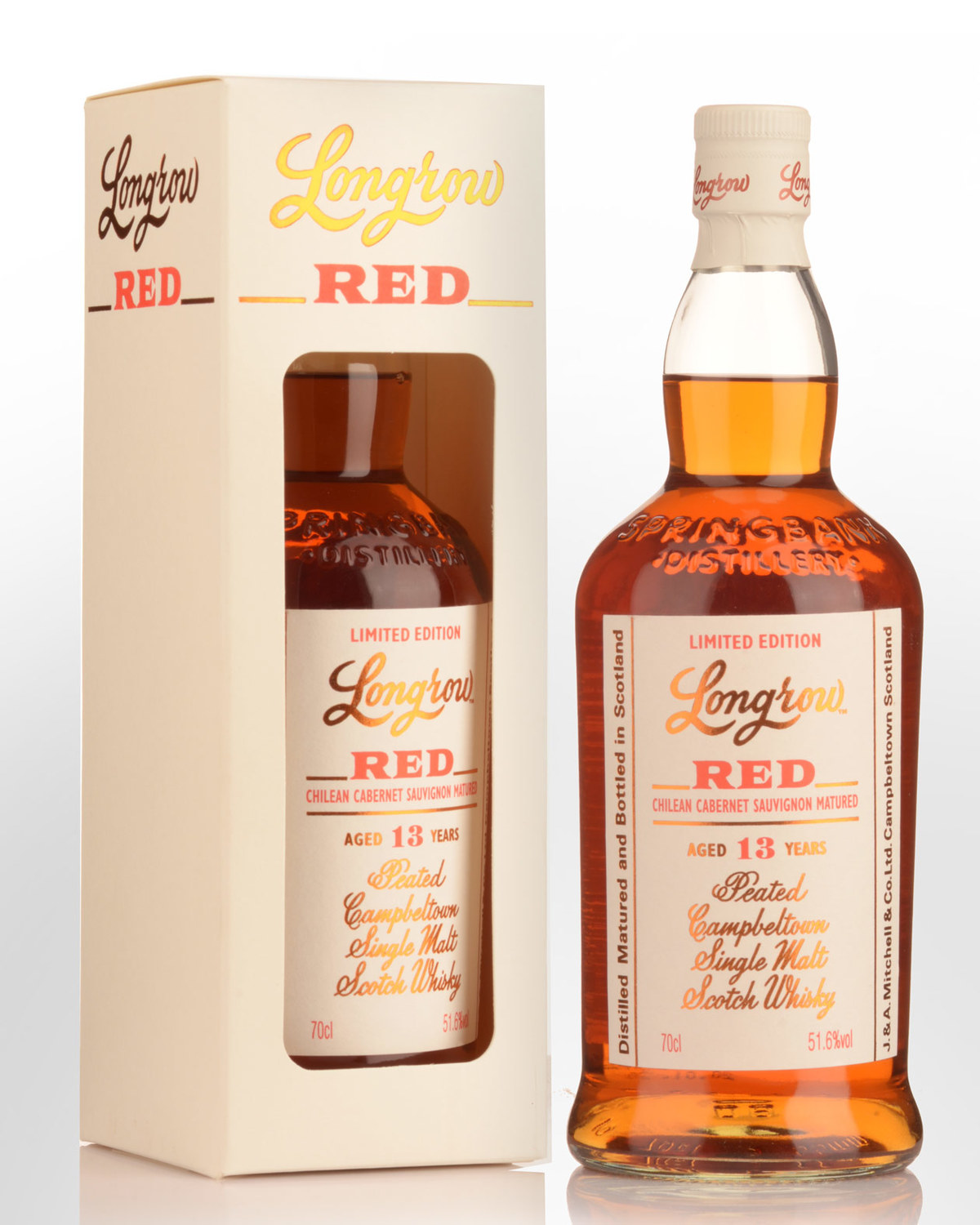 Longrow Red Chilean Cabernet Sauvignon Cask Matured 13 Year Old Cask Strength Single Malt Scotch Whisky (700ml)
Longrow Red has become one of the most sought after of Springbank's annual releases. Always bottled at cask strength, every year a different type of red wine cask is used to finish the whisky. Previous incarnations experienced maturations in Malbec, Cabernet Sauvignon, Port and Australian Shiraz casks. For those new to the label, Longrow is Springbank's heavily peated expression with less than 100 casks filled annually.
After ten years in Bourbon and Sherry casks, this expression spent a final three years in Cabernet Sauvignon barrels sourced from MontGras' Intriga Estate in Alto Maipo, at the foot of the Andes in Chile. The flavour profile is described as "absolutely huge", with the wine and smoke working together brilliantly. Collectors will be aiming to maintain the series. 9000 bottles are on offer worldwide.
Notes from Springbank... Nose: Rhubarb and custard, stewed red fruits, blackberries and ginger. Strawberry & cream boiled sweets and notes of barley sugar. Palate: Barley water, summer berries and red apples. Peat embers, goat's cheese and black tea. Finish: Becomes fairly dry with coastal notes and billowing peat. Rosemary and thyme focaccia, leather and tobacco leaves. 51.6% Alc./Vol. Non chill filtered.