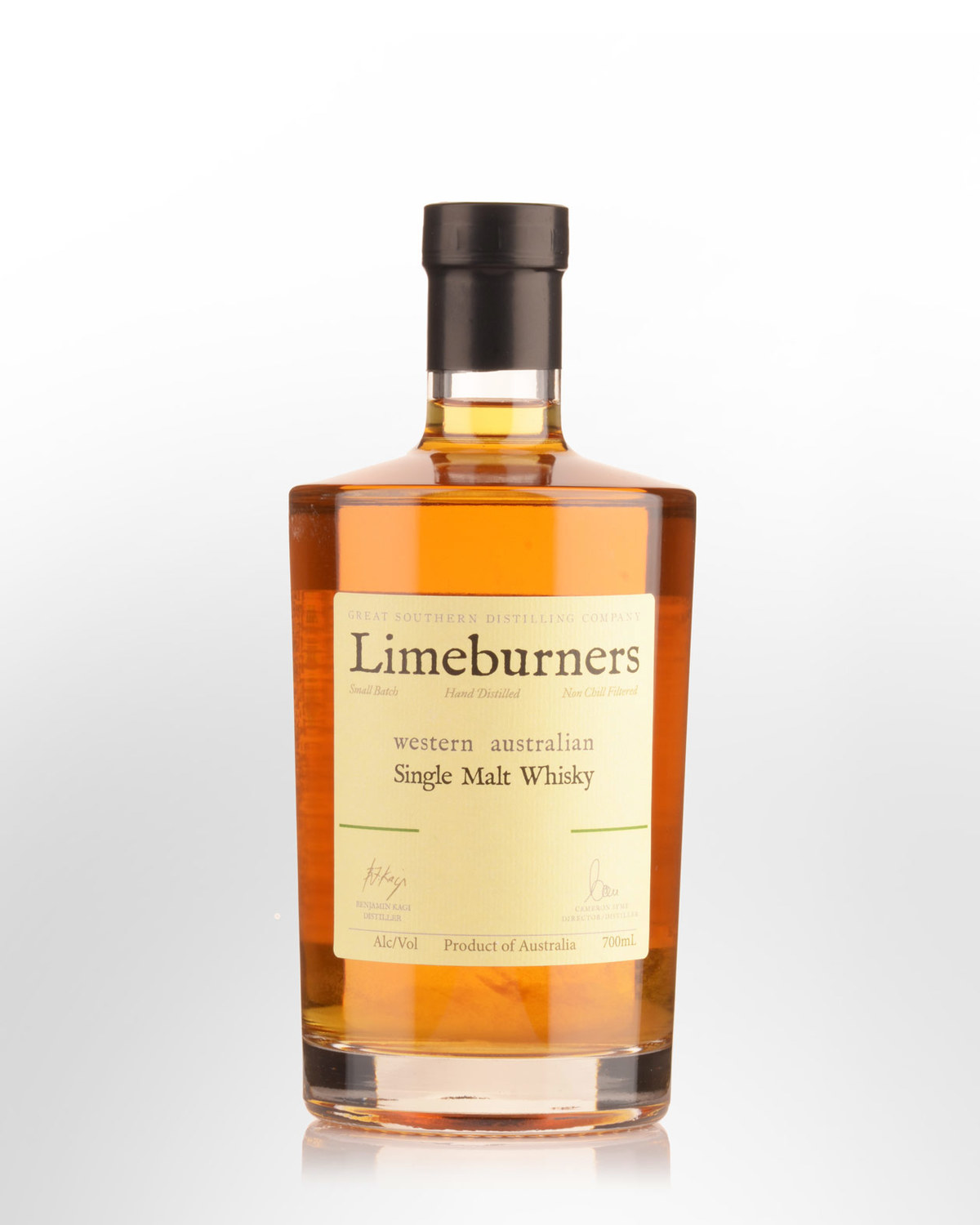 Great Southern Distillery Limeburners Sherry Cask Single Malt Australian Whisky (700ml) - Cask Strength 61%
Albany, Western Australia,
AUSTRALIA
Great Southern Distillery, the first of its kind in Western Australia is located in the picturesque coastal town of Albany. Great Southern's whisky is marketed as 'Limeburners', named after an area nearby the distillery where lime burning took place in convict times.
The present distiller is Albany local, Ben Kagi who joined the company in 2005, putting to work a palate honed over many years as a winemaker and associate judge in wine shows. After initially looking after quality control (yes, Ben gets to spend his days tasting spirits), he's now the main distiller, instrumental in setting the standards for the award winning Limeburners Single Malt and Whisky Liqueur.
We've been following this project for several years, long enough to see a house style developing, typified by brandy-like, dried fruit, fruit mince pie notes. Two expressions are on offer - a cask strength which is generally bottled at 60% ABV and a more affordable, lower proof bottling. Both are worth seeking out.
Note: Due to the limited nature of batches barrel numbers and alcohol percentage will vary. Call us if you'd like to know which batchers are presently on our shelves.
Tasting note: [Barrel M90 tasted, a.k.a. "The Director's Cut"] Brassy, deep polished copper appearance. Mildly prickly aromas include spicy mince fruit pie, brandy cream and dried fruits becoming more keenly raisin-like after aeration. Parching oak and a slightly bittersweet attack develops into attractive dried fruit flavours with a sweet surge finishing dry yet creamy with a long, rich, Christmas-cake-like fade. Balances well at this high ABV. 60% alc./Vol.