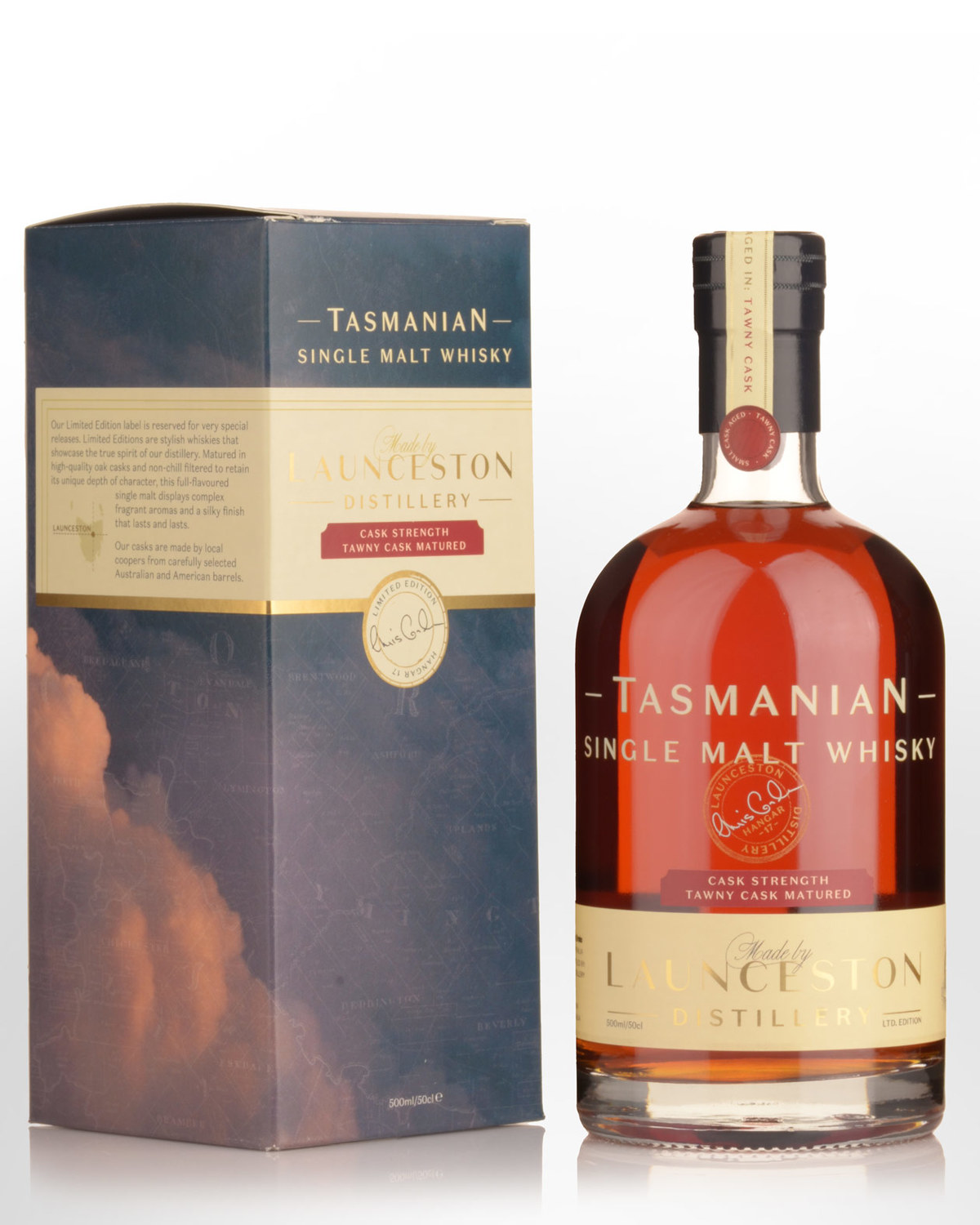 Launceston Distillery Tawny Cask Matured Cask Strength Single Malt Australian Whisky (500ml)
Matured for two and a half years in small French oak tawny casks, this winter warmer will please! Note: ABV will vary from batch to batch.
Tasting note: [15ml sample Batch H17-20] An odd mustiness blows off to reveal sweeter notes of chocolate box and salted caramel. Later passes suggest rose wax then fruit cake. Controlled attack is juicy and succulent on entry. More cocoa and wood spices make for a slightly sharp and bittersweet middle. Dried fruits and sugars rebound. Chocolate and sweet oak through the aftertaste. 63.5% Alc./Vol.
Other reviews... a whisky matured in a faultless cask. No off notes and not so much fruit we are talking a one trick pony. A fruity but beautifully measured delight. 94 points - Jim Murray's Whisky Bible 2021
Notes from the distillery... Taste: Complex sweet tawny-influenced flavours of dried fruit, Christmas pudding and spice. Nose: Appealing fragrant aromas of tawny port, stewed fruits and oak. Finish: A pleasant, smooth enjoyable finish. 63% Alc./Vol.