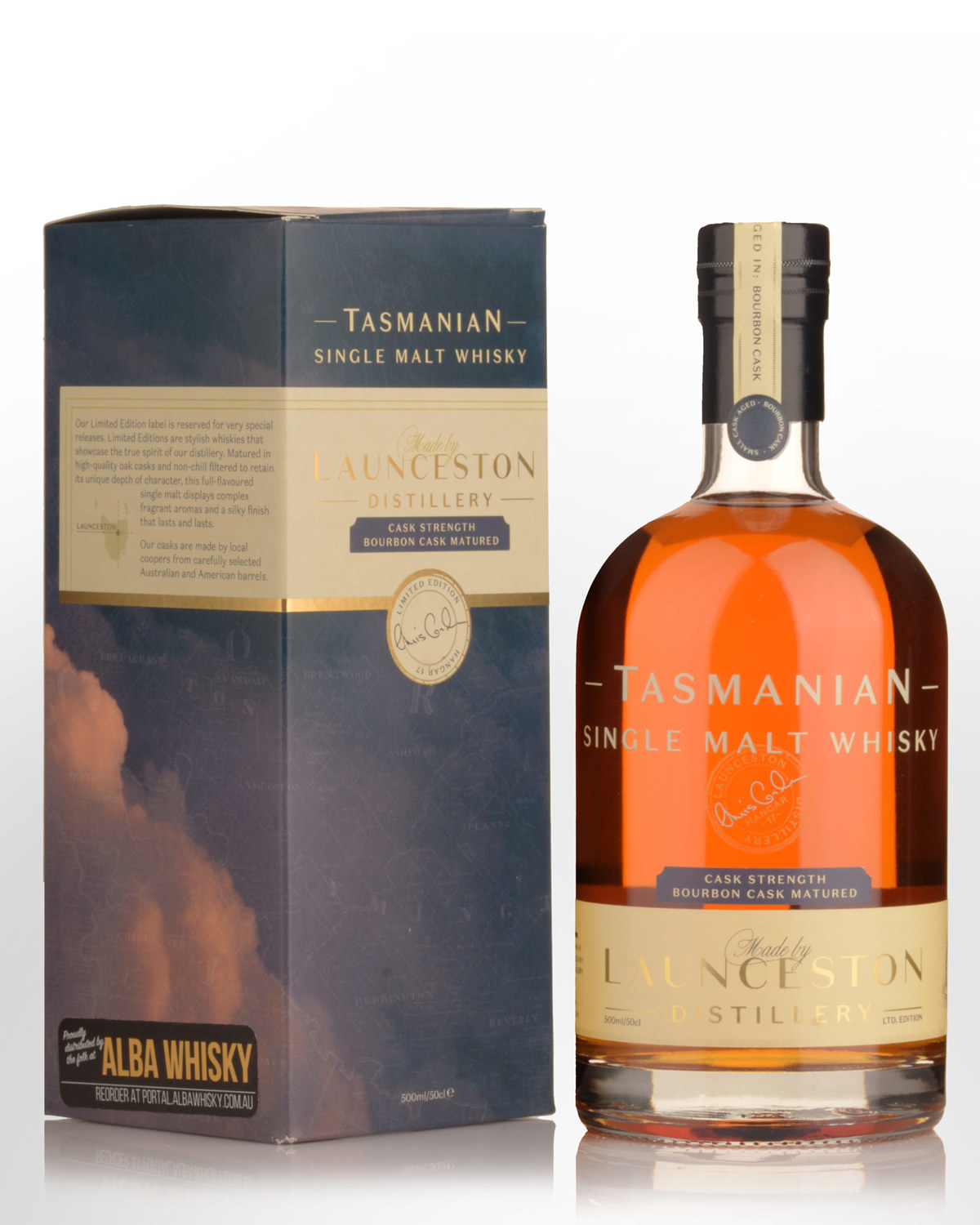 Launceston Distillery Bourbon Cask Matured Cask Strength Single Malt Australian Whisky (500ml)
This cask strength release sees nine small, locally coopered American oak casks vatted together to create a light, engaging whisky.
A previous batch was rated 94 points by Jim Murray, who simply commented, "I have to say chaps, this is jolly good!" Note: ABV will vary from batch to batch.
Tasting note: [15ml sample Batch H17-18] The nose indicates some squeaky clean casks at play with deliciously fresh Bourbon notes transferred; Possibly, even a touch of rye-like spice is detectable through the vanilla and milk chocolate? Taste-wise, again, lots of Bourbon input; the wood almost dominating. Nipping spices ricochet around the mouth, but balances nicely at the creamy finish. Ends crisp and pure with gobstopper and late caramel. High quality American oak influenced malt. 61% Alc./Vol. Non chill filtered.