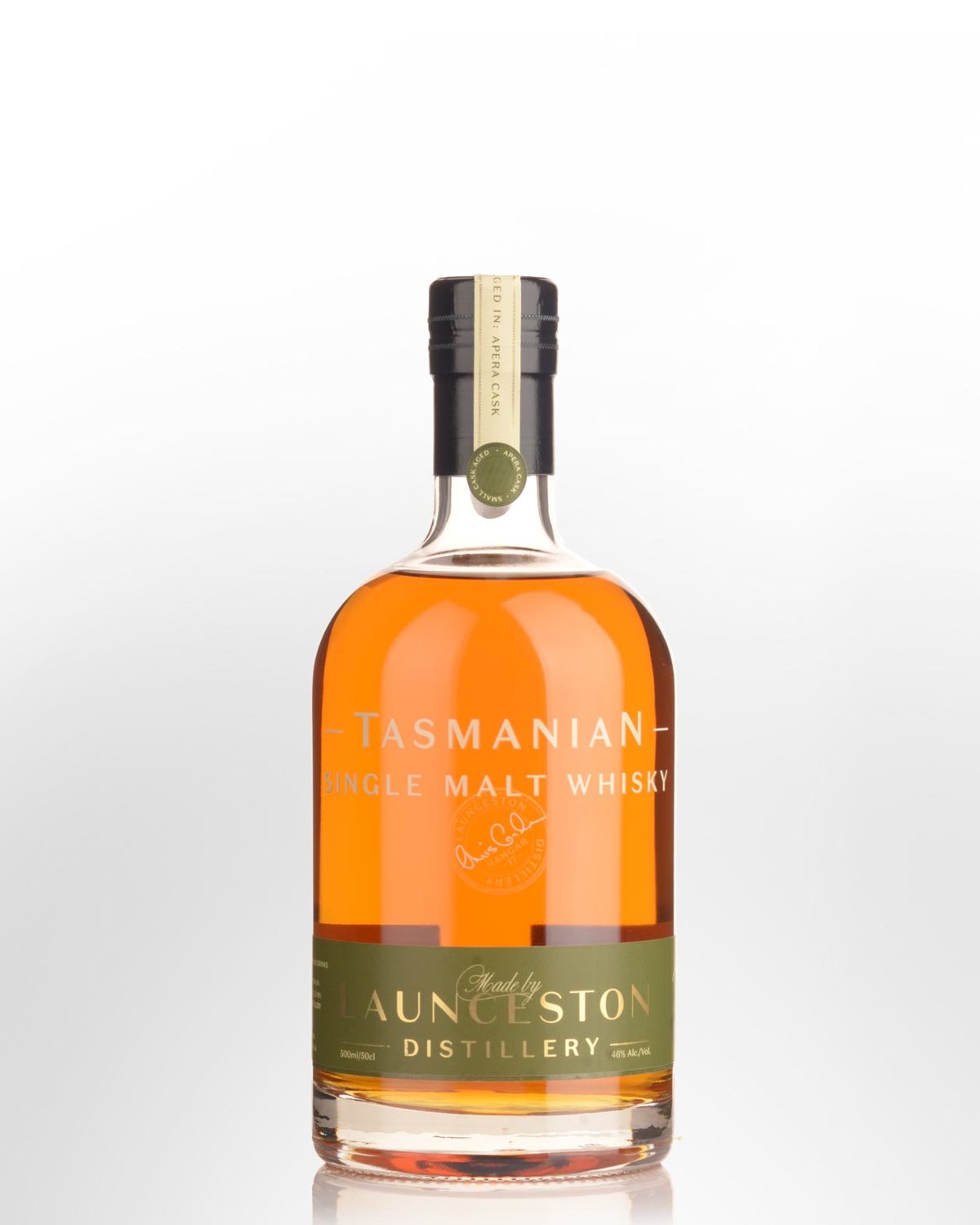 Launceston Distillery Apera Cask Matured Single Malt Australian Whisky (500ml)
First Apera commercial release following the hugely impressive First Edition.
Given Tasmania is so perfectly suited to whisky production, it's no wonder Bill Lark's early experiments kick-started a chain reaction that's showed no signs of losing momentum. Twenty plus distilleries are now operating in Tasmania - more than any other time, with license requests increasing every year. Ironically, supply has not kept up with demand, and while prices go up, whiskies from names like Sullivan's Cove and Larks have become near impossible to obtain. Described as
"a distillery with only bosses"
, this new venture is the talk of the town. Based at Launceston Airport's Hangar 17, it was set up in 2015 by three chemists and two architects. All five have day jobs, so the group isn't desperate for a quick return, rather they're just looking to make and market Tasmania's best whisky. Production is headed by Chris Condon, a whisky enthusiast with a fine attention to detail honed as a pharmaceutical industry quality analyst and the brewing team leader at Boags Brewery. No doubt he will be familiar to some as the first distiller at Nant, having laid the foundations for the company's early success between 2008 and 2011.
Tasting note:
[First Edition tasted]
Amber gold. Floral soft, high purity malt in the opening whiffs giving way to dried fruits, then riper orchard fruit notes, cocoa and beeswax. Later fruit'n'nut dark chocolate. Good sherry input with a touch of rose wax or Turkish Delight (?) through the finish. Concludes raisiny, fresh and woody, with oak shavings dominating the aftertaste. Some unusual notes not previously encountered in Australian whisky. Youthful but quite a ride for a first release!
46% Alc./Vol. Non chill filtered.