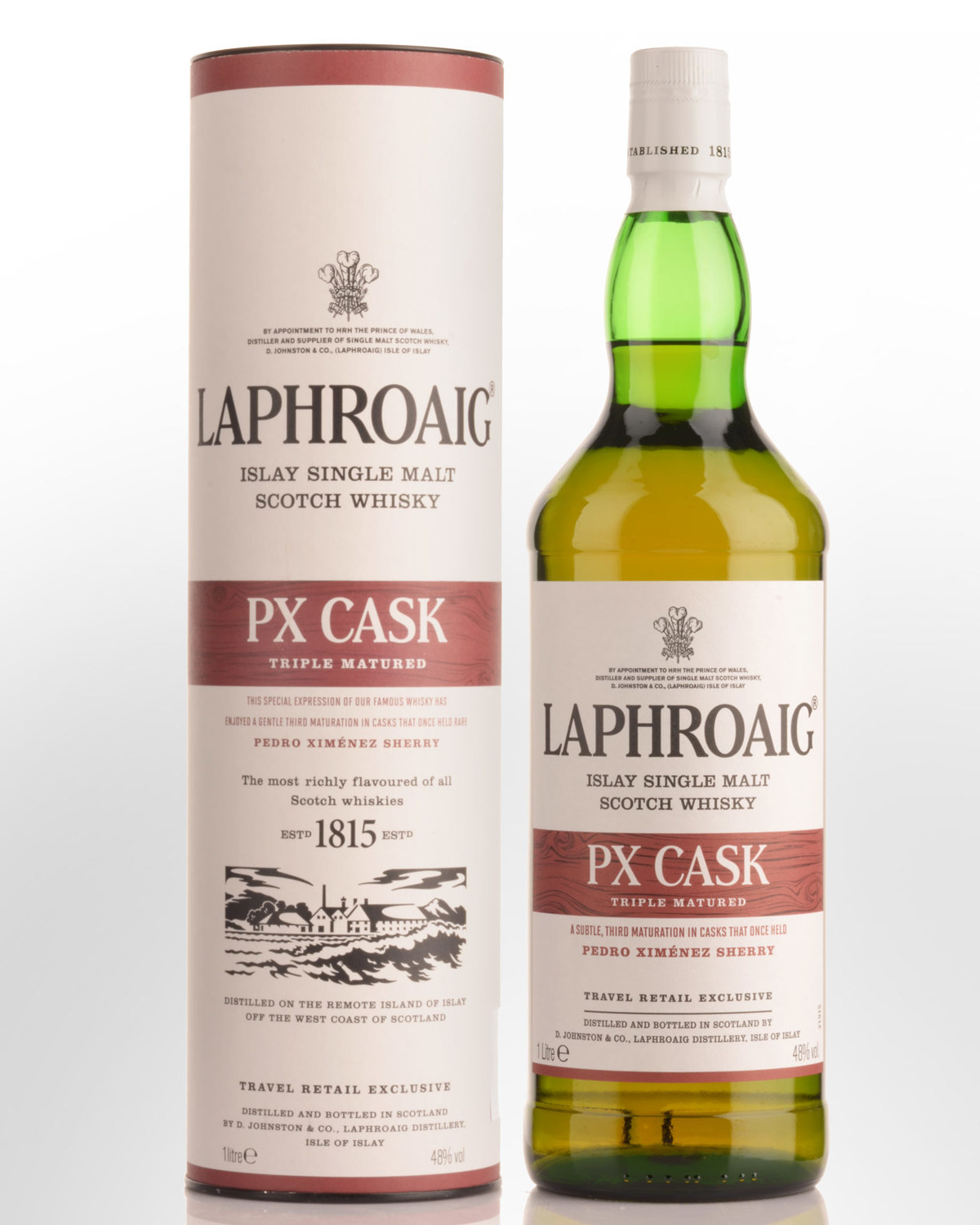 Limit Two per customer

Nick's Import
Laphroaig PX Cask Single Malt Scotch Whisky (1000ml)
"Unquestionably one of the great malts of the year...in spite of itself". - Jim Murray
Tasting note:
Deep gold / brass. Muted at first; builds with a PX top note almost overwhelming the expected distillery aromas; if only momentarily. Brandy soaked raisins and dark chocolate amid flashes of sweet peat and pepper. Three to four minutes exposure draws out smouldering cedar, cigar box and hints of elastoplast, accenting fruit cake in later inspections. Terrific balance in the sweet, smokey-malt mid palate; vanilla and Christmas cake add richness to the finish. Concludes prolonged and lozenge-like with Laphroaig's trademark medicinal edge and pepperiness breaking through late, finally checked by the sherry. Big PX influence here but deftly handled - think of it as drunken Christmas pudding, Islay-style .
48% Alc./Vol.
Normally travel retail exclusive. Extremely limited stocks.
Other reviews...
This ultra sweet wine is often paired with smokey malt, often with disastrous consequences. Here it has worked, but only because the PX has been controlled itself by absolutely outstanding oak. And the ability of the smoke to take on several roles and personas simultaneously. A quite beautiful whisky and unquestionably one of the great malts of the year...in spite of itself.
96 points
- Jim Murrays Whisky Bible 2015