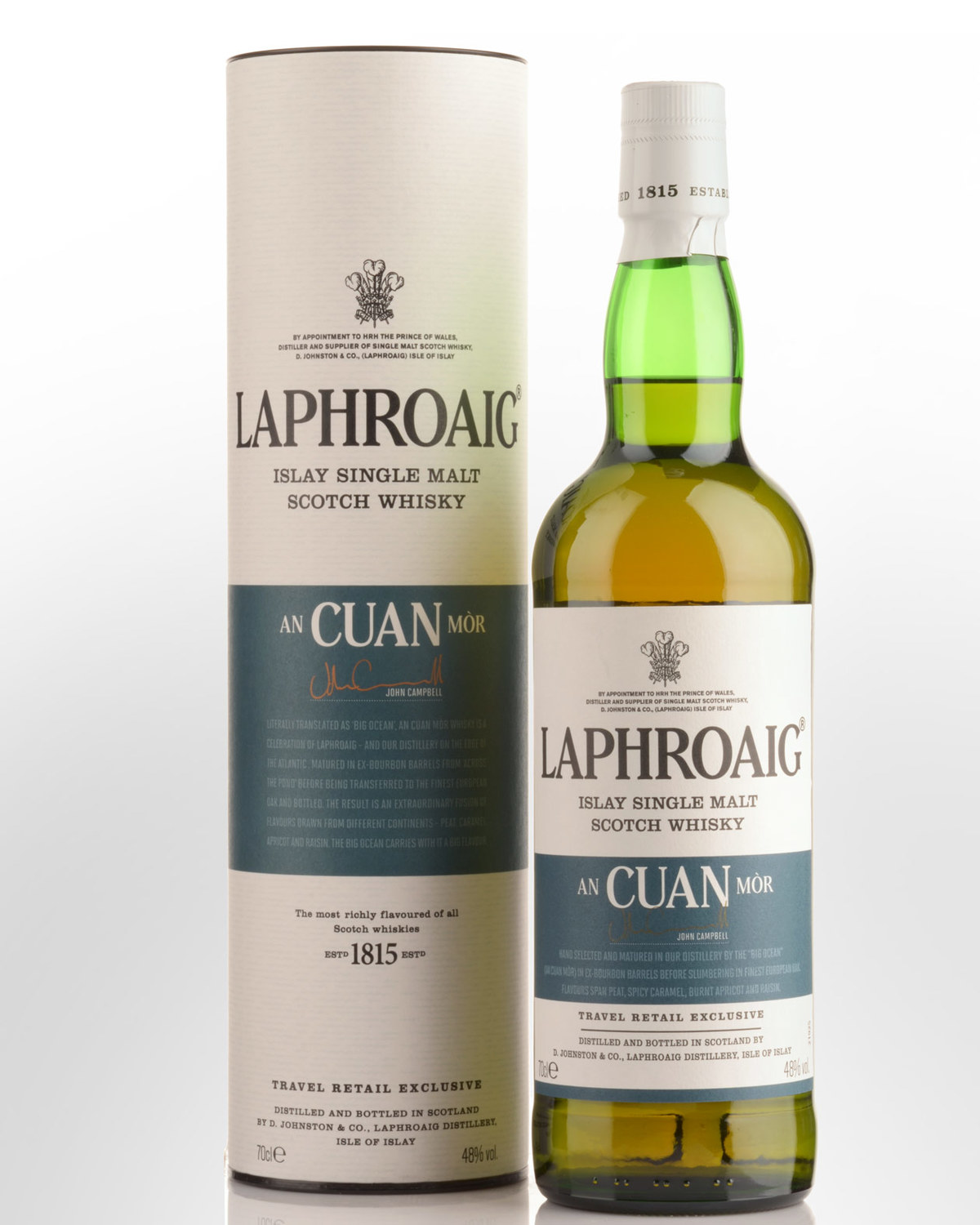 Laphroaig An Cuan Mor Single Malt Scotch Whisky (700ml)
95 points and Runner up for Best Single Malt of the Year (No Age Statement) in Jim Murray's Whisky Bible 2016!
'An Cuan Mor' (Gaelic for 'big ocean') is another Travel Retail bottling of Laphroaig, aged in first-fill x- bourbon barrels and finished in European oak. Reports have it that this is essentially 18 Year Old Laphroaig finished in Sherry casks. Regardless, it's one of the best Laphroaigs of recent times.
Travel Retail Exclusive. Very limited stocks.
Tasting note:
Flawless bright amber gold. Initial inspection detects thick choc-fudge and elastoplast followed by hints of menthol tobacco. Second pass releases beeswax, lanolin and cocoa laced malt. Further aeration accents dark chocolate with hints of dried fig and cough lozenge. Outstanding balance; the sheer purity of the distillate shines through. Creamy textured, delicately peppery, sooty-yet-fruity delivery followed by an impossibly wound up, oily yet fresh, salty, tangy, smoked-lemon-mousse finale that's hard to get your head around. Prolonged aftertaste with hints of struck match, menthol tobacco, cocoa and dried fruits in the fade. Brilliant. Non chill-filtered.
48% Alc./Vol.
Other reviews...
Kentucky, Islay & Jerez merge with breathtaking ease and harmony.
95 points
- Jim Murray's Whisky Bible 2016