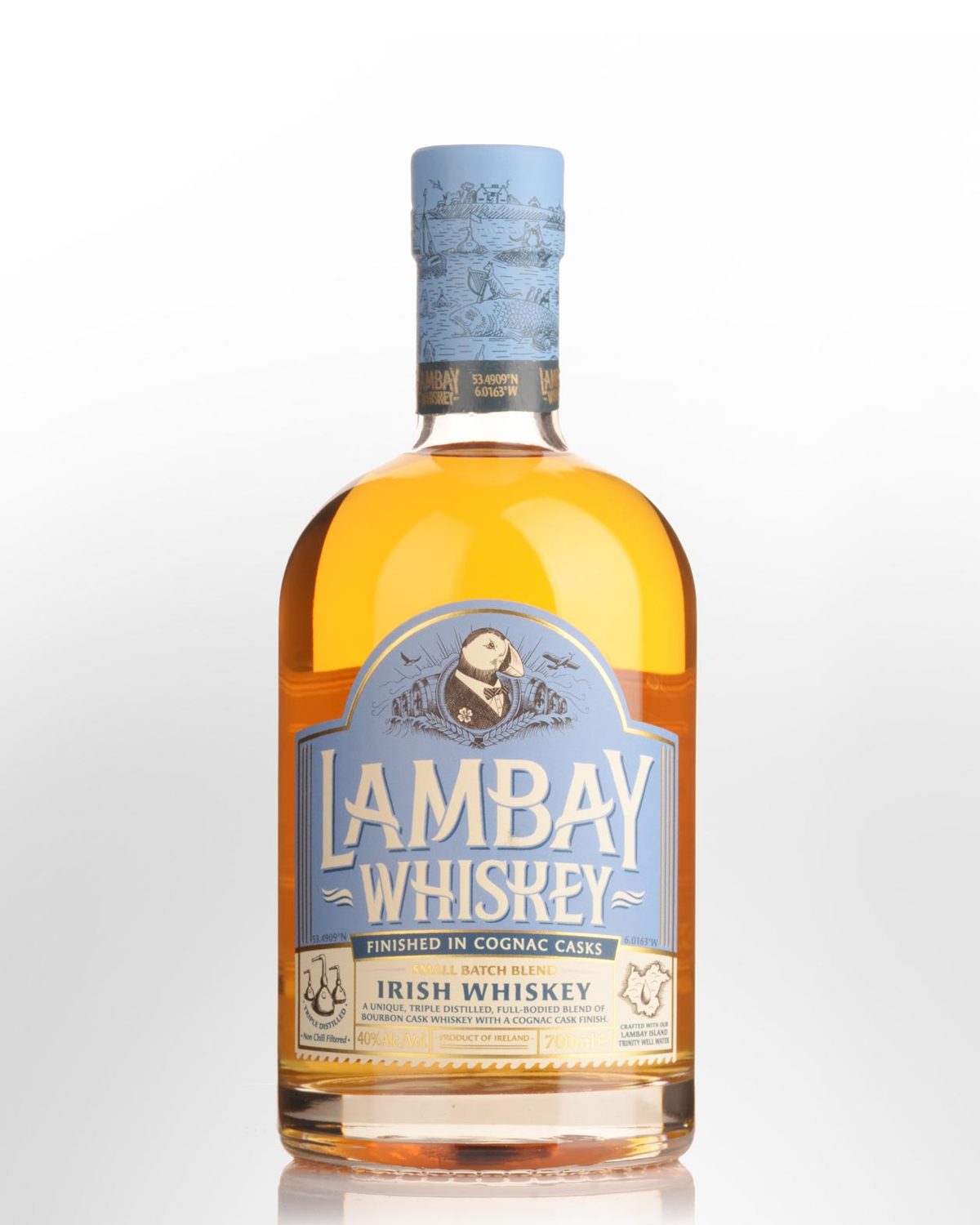 Lambay Small Batch Blended Irish Whiskey (700ml)
IRELAND
An independent craft Irish whiskey with a strong link to cognac blending and finishing. Camus (a world leading French Cognac house) is behind the shaping, polishing and finishing of Lambay Irish Whiskey, a spirit inspired by the private island of Lambay, five km off Ireland's east coast. With Yonael Bernard as Master Blender, this whiskey is triple distilled and matured in ex- Bourbon casks, before Bernard hand selects the finest French oak cognac casks in his pursuit of the perfect Irish whiskey finish. 70 / 30% Grain v Malt, this blend is four years old and finished for up to one month cognac casks, and for the final flourish, water from Lambay Island's own Trinity Well brings the ABV down to a balanced 40%.
Tasting note:
Brilliant gold. Slightly dry, fruity and very pure with notes of vanilla and fresh sawn oak. The sweet, stewed orchard fruits build in the glass. Some ripe citrus too. Nice concentration, with a moderately fruity / vanilla accented profile. An oily pot still character is followed by hints of green apple and spice enlivening the finish. Excellent sweet-dry balance. Quite elegant.
40% Alc./Vol.
Other reviews...
Rare clarity on the nose for a blend... the silky mouthfeel is all about the grain and makes no apologies for it. Slowly the malts come into focus and both styles mingle comfortably with the delicate acacia honey sheen; more chalky vanillas in play, but, as on their malt, the finish has a slightly rough edge; the uncomfortable landing on the finish apart, this is a blend to savour with high quality malt making the most of a very sympathetic grain. Some really beautiful moments.
92 points
- Jim Murrays Whisky Bible2021
This Cognac cask-finished whiskey has light, airy aromas of vanilla cream, heather honey, golden syrup, flaked coconut, and whole orange. Baked pastries and tangy orange precede a mid-palate spice rush, with grapefruit flavors building through a lengthy, spicy finish.
88 points - maltadvocate.com, reviewed by: Jonny McCormick (Spring 2018)
Gold Medal - World Spirits Awards 2018
Silver Medal – International Spirits Challenge 2018
Silver Medal – Whiskies of The World USA 2018
Silver Medal – Spirits Business 2019
Gold Medal – Wizards of Whisky 2019
Silver Medal -IWSC 90 points ( international Wine & Spirits Challenge UK)
Silver Medal – International Spirit Awards (Germany) 2019
Silver Medal – Spirits Selection 2019