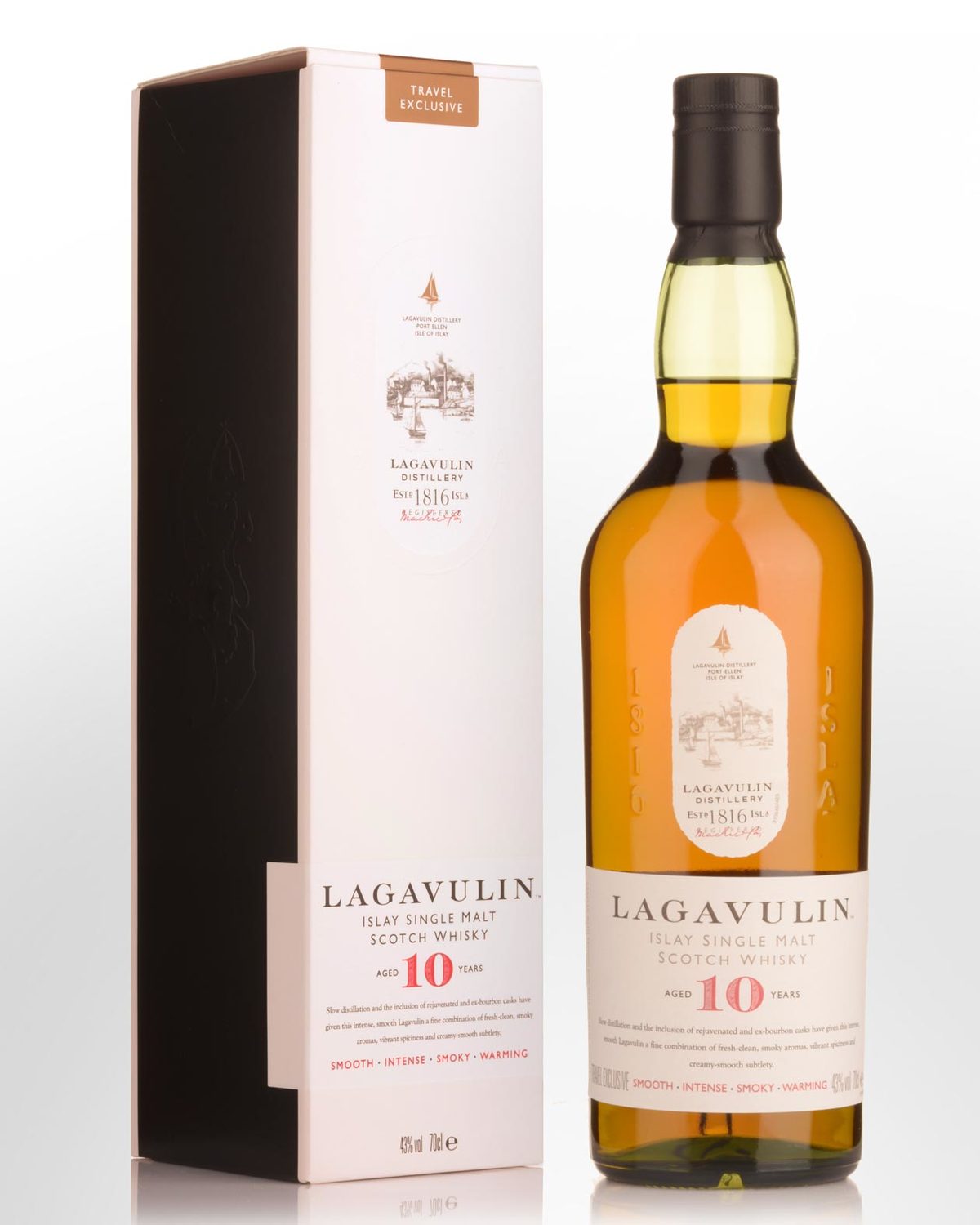 Lagavulin 10 Year Old Single Malt Scotch Whisky (700ml) - Travel Exclusive
First unveiled at Fèis Ìle 2019, the Islay Festival of Music and Malt,
fans should note, we may / may not be able to source this again.

Lagavulin have released several odd age statements of late, including a nine and an eleven year old. This one debuted in mid 2019 and was exclusive to travel retail operator 'Dufry'. Matured in x-Bourbon and freshly-charred casks, the former add sweetness while the rejuvenated (STR) casks add spicy, woody notes. Tasting note: Like Caol Ila, youth is a good thing when it comes to Lagavulin. The style here is closer to the cask strength 12 year old than the standard 16, showing a similar 'mineral' dryness. Powerful aromas of seashore, kelp, a little iodine, baked citrus, oatmeal, light vanilla sweetness, cured meats and white pepper follow through with the kind of complexity and length you associate with this distillery: Fresh, peppery and unmistakably maritime, finishing with a dash of creamy vanilla before the aftertaste turns austere and minerally with lingering smoke. Classic, and with decent intensity at 43%. If you follow Islay, don't miss it. Notes from distillery... Backed by an elusive softly fruity tang of bruised pears or mature white wine the top notes are naturally powerfully peaty and fresh-clean, with peat smoke, wood tar and antiseptic cream. Maritime hints that seem to emerge from within them suggest a walk on the beach in a fresh, salty sea breeze, with wafts of sweet seaweed and hemp rope. A drop of water suppresses the fruity notes and introduces the clean, fresh aromas of a mineral oil or a salt water rock pool. Spicy, smoky, warming and drying, with a deep intensity. There's a pleasingly smoky aftertaste with a warming spiciness, which is calmed by the addition of water.