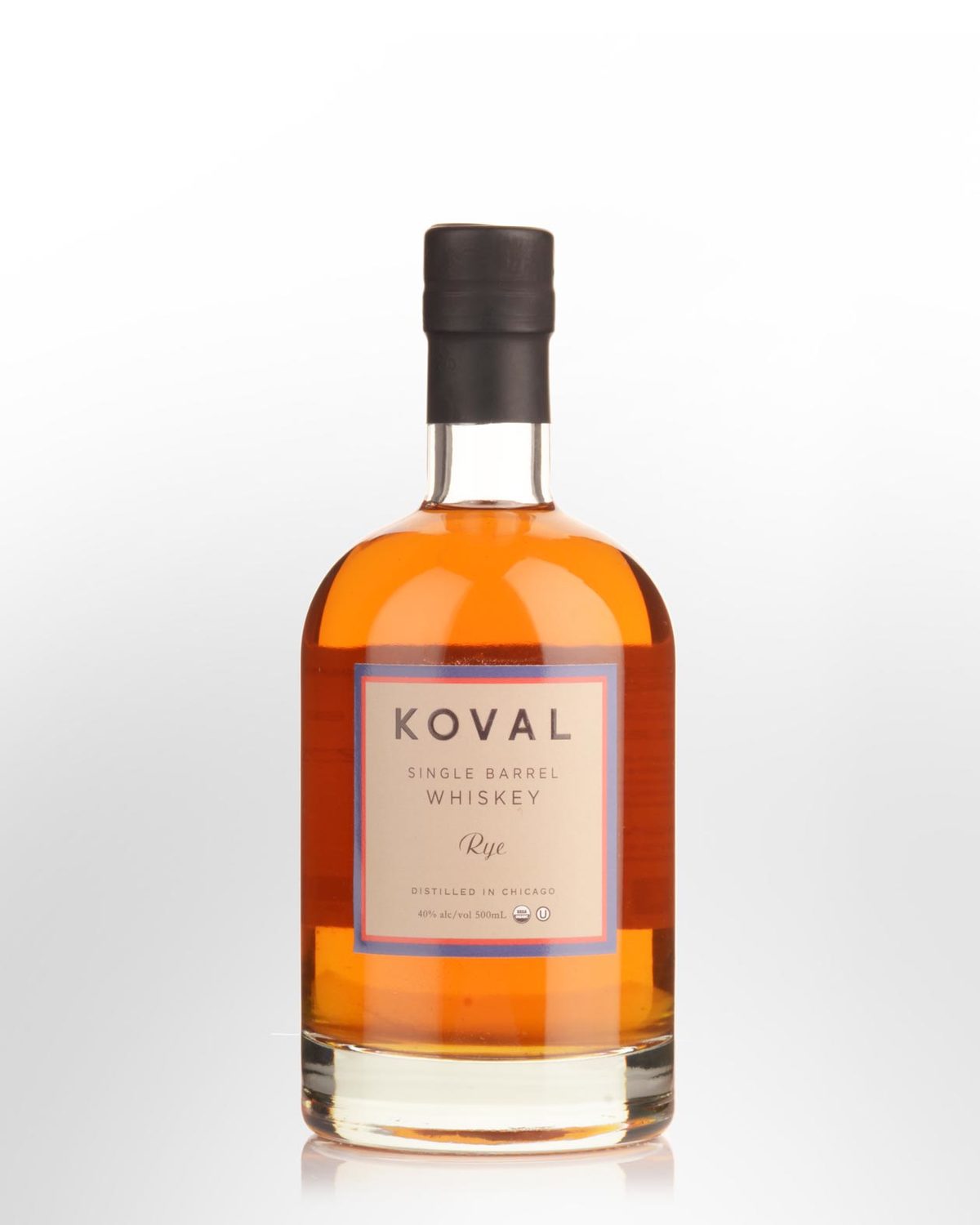 Koval Single Barrel Rye Whiskey (500ml)
Chicago, Illinois,
UNITED STATES
The American craft distilling movement continues apace with several upstart producers now treading their wood aged wares on Australian shores. We sampled a number of white spirits last year (gins, vodkas) as well as a few young whiskies and liqueurs. The quality was generally very commendable, with one or two complete surprises. Repeat customers are vital if these ventures are to thrive and with a dearth of big marketing dollars, the standard of their product is their most viable avenue for promotion. The buzz surrounding micro distillers both in Australia and in other parts of the world gives pause to consider exactly what should be classified as a 'micro' / 'small batch' / 'craft' operation. Call it what you will, as they continue to multiply, how do we differentiate them from other distilleries? Noted American spirits writer, F.Paul Pacult, offers one approach:
"Craft distilling is difficult to define, much like "Small Batch Bourbon", which likewise has no legal definition. Here's our stab at it: Small, independent and aligned (meaning supported by large, mainstream distilling companies) distillers who produce distillates in less than 10,000 cases quantities per year should be considered authentic craft distillers. Any distillery that produces more than 10,000 cases, whether independent or aligned, is, in our view, a mid-range distillery."
Independence and tiny output seem to be key criteria. The former provides the conditions for innovation, while it's the latter (in part) that makes this possible. Upstart, small scale operations will (almost always) be inherently experimental via the process of 'discovering their soul'. Do-it-yourself stills, single barrel trials, unusual wood finishes, grains from all corners of the earth - these are just some of the ingredients that make craft distilling so exciting right now. Our coverage of the American movement continues with new arrivals from the Koval and Few distilleries.
Founders of Koval (est.2008), Robert and Sonat Birnecker, gave up academic careers to bring the distilling traditions of Robert's Austrian grandfather to America. Five organically grown grains (Rye, Oat, Wheat, Millet, and Spelt) are harvested locally for distillation into single grain whiskies. These unfiltered single cask offerings are classified both organic and kosher.
Tasting note:
Pale brass / gold appearance. Crunchie bar. All shortbread and honeycombe; the sweetness drops a notch as oak and spice overlap the initial aroma. Light to medium bodied, exceptionally soft textured. Mildly spicy, dilute toffee apple burst at mid palate fades into a delicate, clean, drying aftertaste.
40% Alc./Vol.
Other reviews...
"This is no ordinary rye, because it doesn't come from an ordinary distillery. [...] Despite being 100% rye grain, this whiskey is fresh and light [...] with a maple-y, candy corn entry and a kiss of spice on the "finish."
- The Wall Street Journal