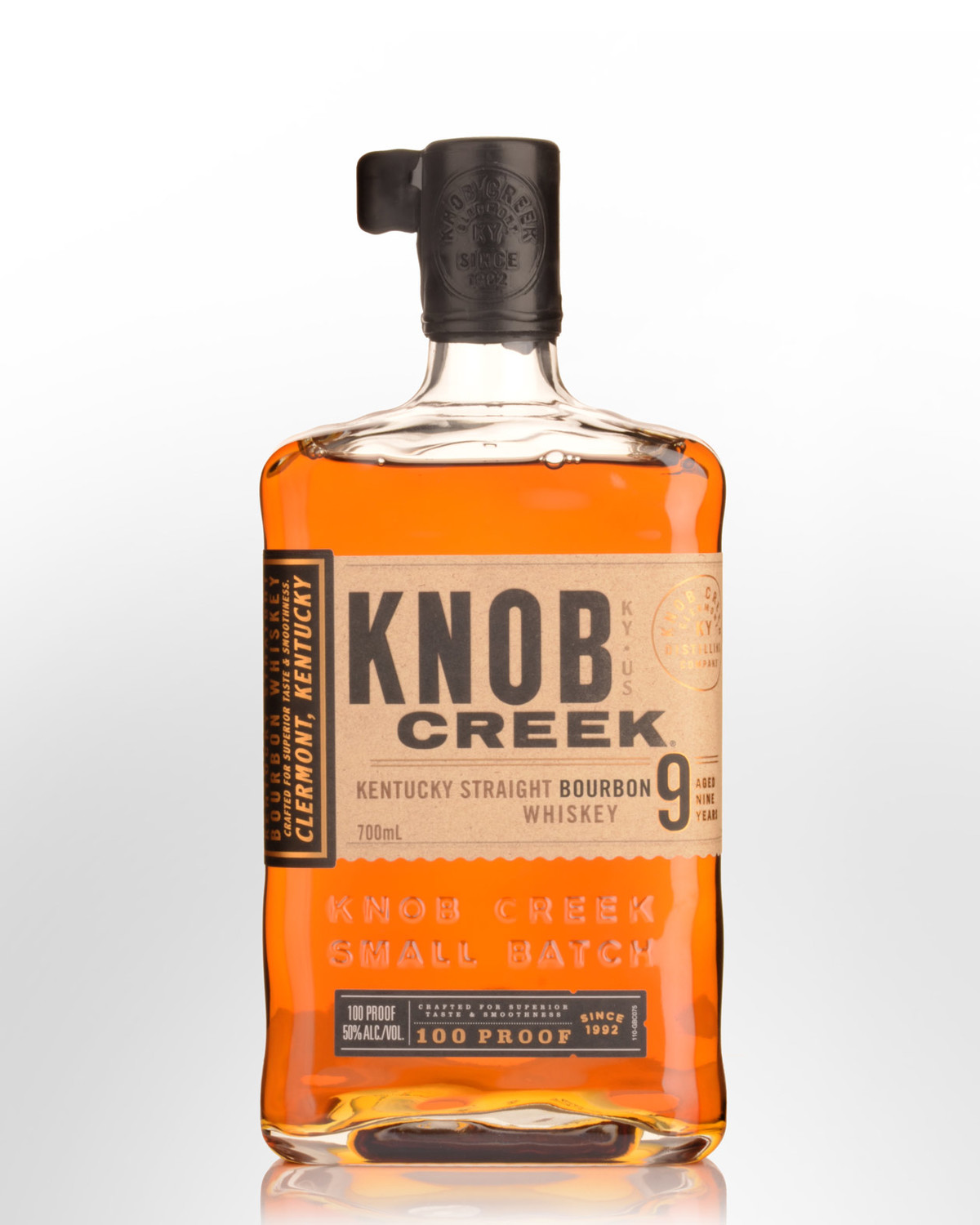 Knob Creek 100 Proof Small Batch Bourbon Whiskey (700ml)
Other reviews...
Knob was one of the first bourbons I had when I started taking whiskey seriously, and it's still a kicker. No-nonsense, flint-hard nose: slickly-polished oak furniture, cinnamon stick, cracked rye, wet cornmeal, hard candies. Bang! A lean whiskey that gets in your mouth and explodes with rye spice and cinnamon candy, a sharp wedge that opens you right up. The finish echoes: oak, a dying fire, clean and almost crisp. Emphatic, bright, and swift. Value Pick.
90 points
- whiskyadvocate.com, reviewed by: Lew Bryson (Fall 2014)
Delicious but fiery, this nine-year-old small-batch Bourbon offers deep toffee aromatics and bold flavor. On the palate, look for relatively dry flavors: leather, cedar, dried orange peel. A splash of water softens the profile to bring out more vanilla, honey, even a touch of chocolate.
92 points
- wineenthusiast.com
89 points - Jim Murray's Whisky Bible 2021