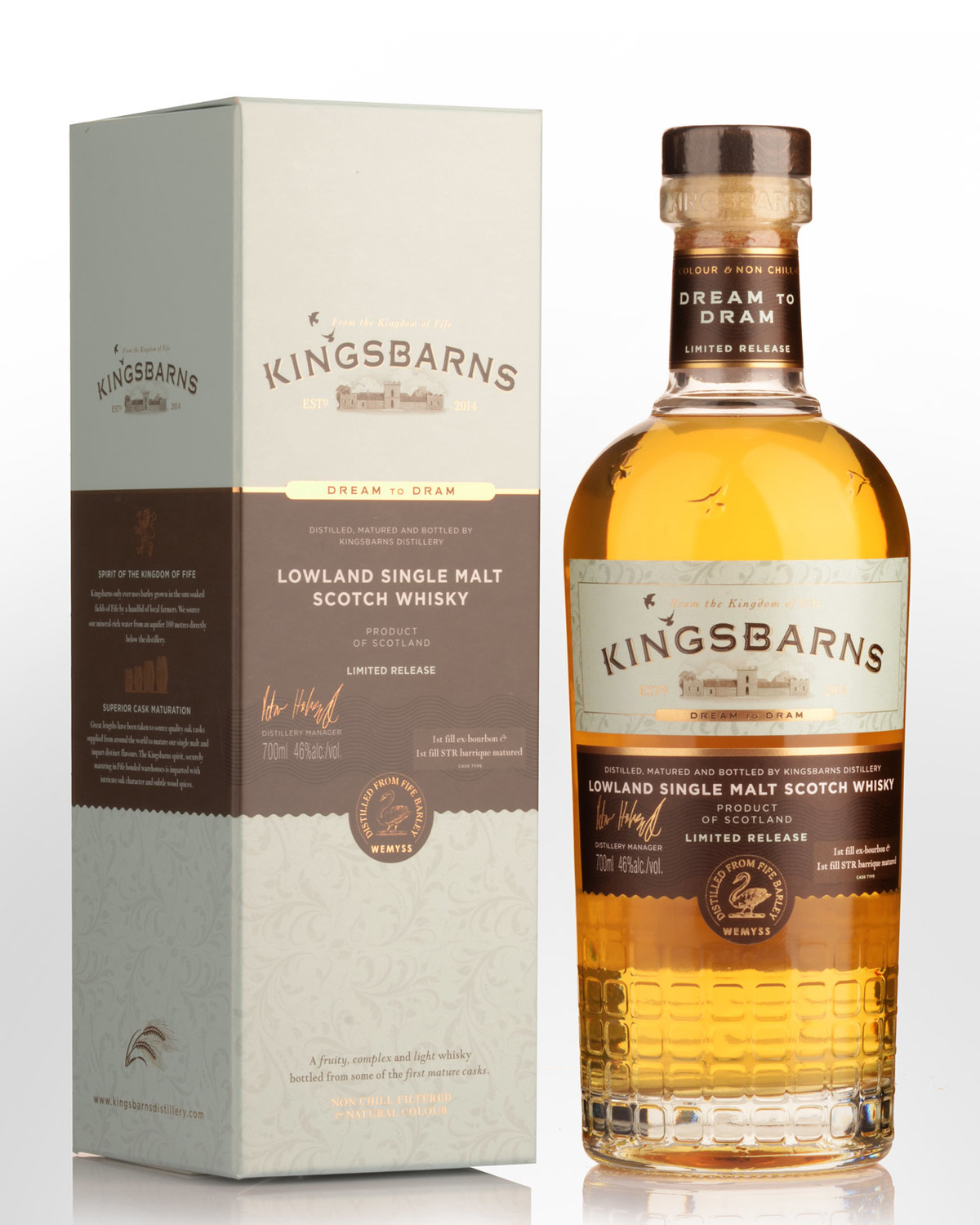 Kingsbarns Dream to Dram Single Malt Scotch Whisky (700ml)
Winner: Best Scotch Lowlands Single Malt at the World Whisky Awards 2020.
The Wemyss family have had a longstanding passion for malt whisky and their connections with the industry date back to the turn of the 19th century when John Haig (founder of Haig's) built his first distillery on Wemyss land. Even today barley from the Wemyss Estate is prized by many of the leading distillers. The Kingsbarns project actually began with Douglas Clement in 2009. He realised there was no local distillery for members of the St.Andrews golf course to visit, so, he decided on a location in a nearby farmsteading property. The Wemyss family have a historical link with the site, and in 2013, Clement sold the business to the family, though he remained as Director.
'Dream to Dram' is summed up as a beautifully light, fruity and complex whisky bottled from ex-Heaven Hill bourbon and STR barriques. Comes bottled at 46% with zero chill filtration.
Other reviews... A mix of youthful charm and more relaxed maturity gives the malt a nuanced appeal. But the barley is so rich, you feel that you have just picked it from a field.... a seeminlgy simple and beautifully effacing lead. But as you concentrate, you realise so much good is happening in there... just too ridiculously good for a new distillery. The malt really does make this a Dram of Dreams, too. And if this were not a single malt, blenders would be falling over themselves to use as a top dressing in a blend. So simple. So sublime. 94 points - Jim Murray's Whisky Bible 2021
Notes from the producers... NOSE: There is banana, pineapple and summer berries, with a slight herbal note. TASTE: Soft toffee, custard pastry and redcurrants. FINISH: Spicy ginger finish.