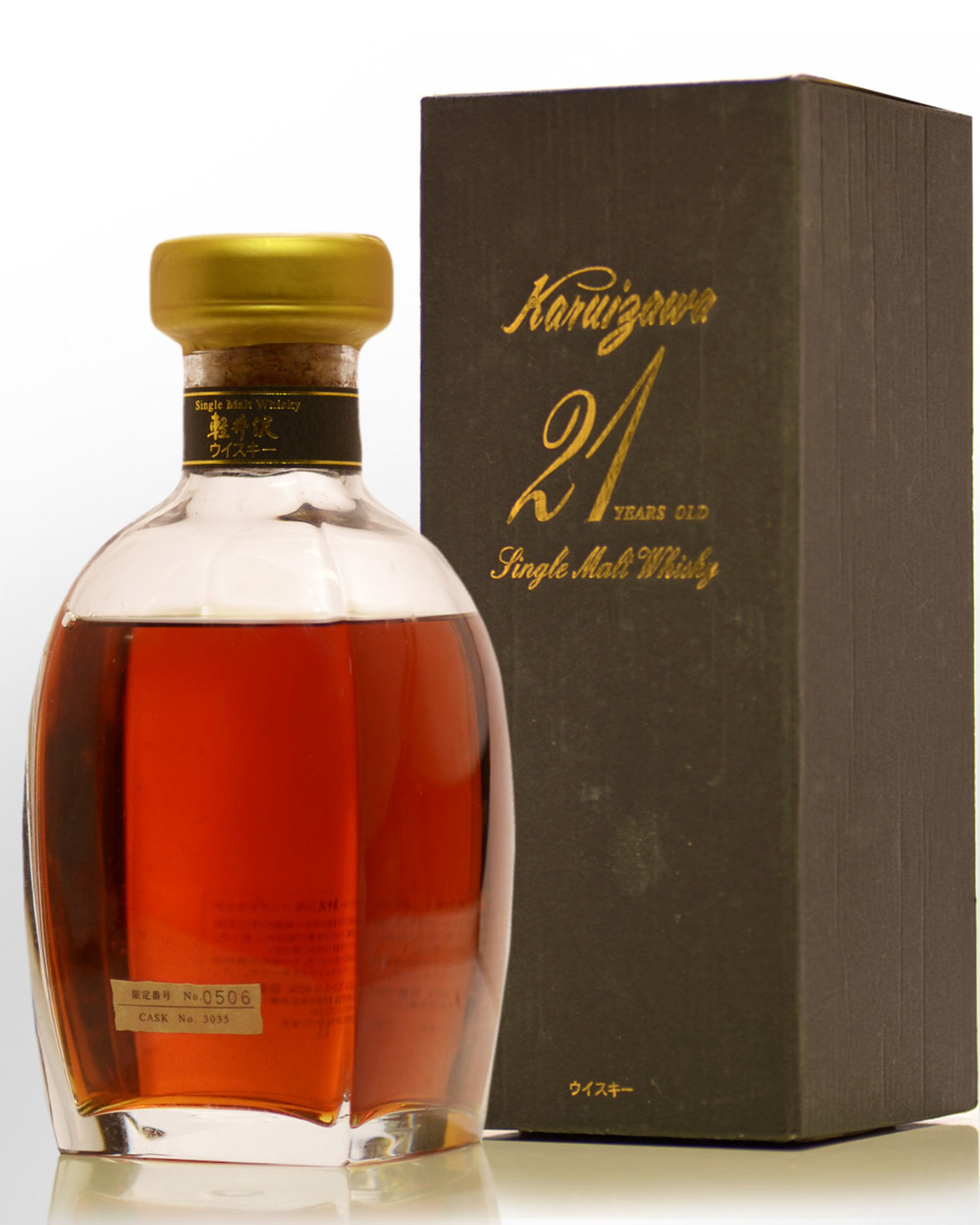 Karuizawa Glass Decanter 21 Year Old Single Malt Japanese Whisky (700ml)
JAPAN
Karuizawa is held in quite different esteem to the Nikka and Suntory giants. Despite being the country's smallest whisky producer, they had ambitions to be one of Japan's best, taking an approach reminscent of Macallan when they were setting the bar for Scotch malt excellence in the 1980s.
Fifty years ago the site of Karuizawa was actually a vineyard before its owner Daikoku-budoshu converted it into a whisky distillery in 1962. At 850 metres above sea level it is the most elevated in Japan. It stands in the countryside, in the shadow of a dormant volcano named Mt. Asama, to the north west of Tokyo.
Karuizawa's preference for only using sherry casks (though not exclusively) helped build its reputation, and there have been a number of single cask bottlings in this sherry-led style. This matches their flavoursome spirit, made using only Golden Promise barley (as Macallan once did), all shipped from Simpson's of Berwick. Since the mid-nineties Karuizawa was unpeated. It's ironic that the vision and persistence of its proprietors was commercially unsustainable during its operation. The distillery ceased production in 2000 and completely closed in 2011.
This exceedingly rare 1978 vintage of Karuizawa was bottled for Mercian (a Japan-based wine & spirits division of Kirin). Beautifully presented in a glass decanter along with a replacement stopper and neck tag which remains unopened. Bottle number 506 from cask 3035, it is rumoured that only 506 bottles were ever produced.
Condition: Fill level is standard for this bottling. Minor damage on the gold foil covering the seal. Presentation cardboard box in overall good condition.
*One bottle only to sell.
No tasting notes available.