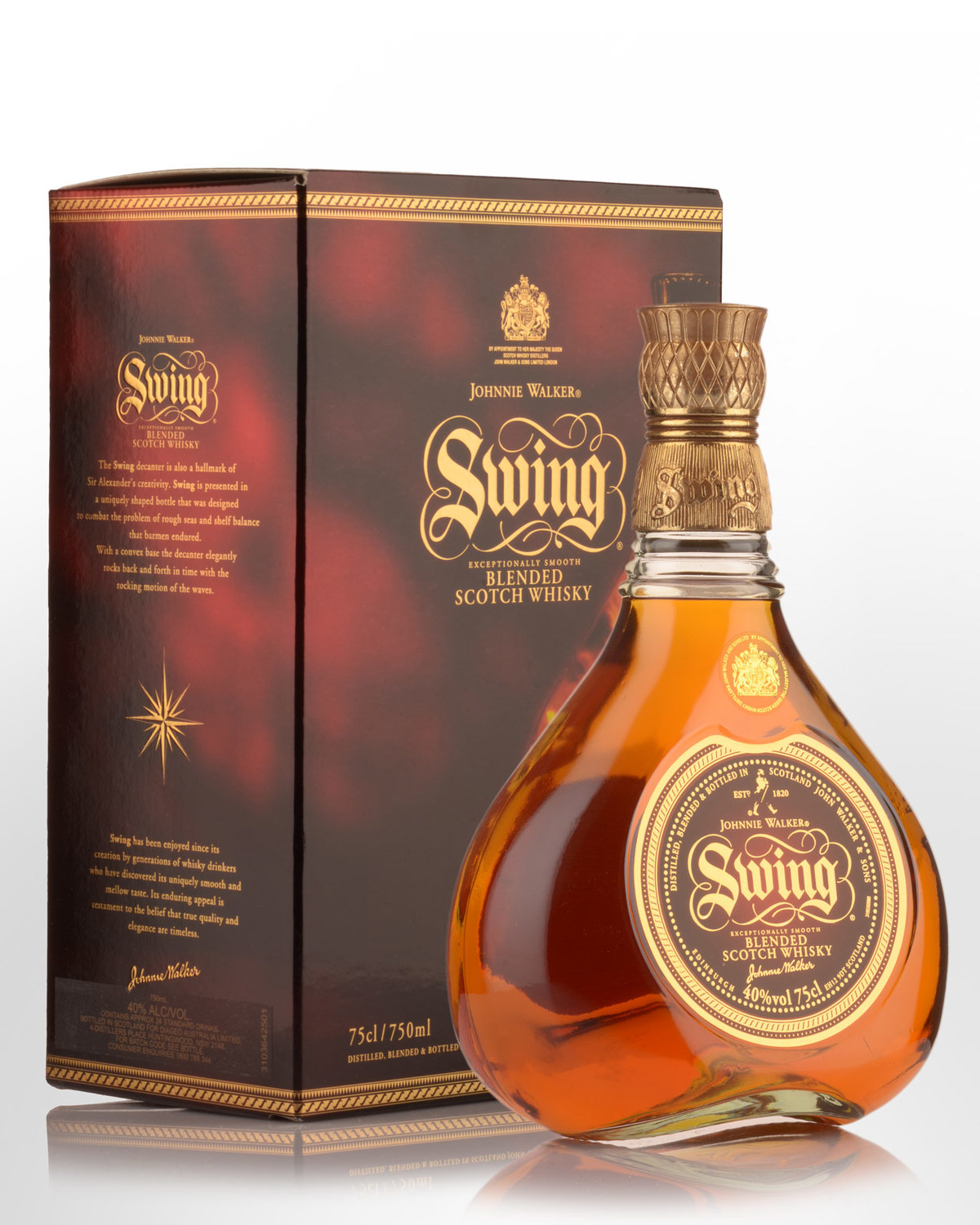 Johnnie Walker Swing Blended Scotch Whisky (750ml)
In the 20's this blend was created for ocean liners, the decanter / bottle being designed with a rounded bottom, so that it will never tip over - just swing. A boon for the barmen who had to endure rough seas and shelf balance and a testimony to Sir Alexander Walker's ingenuity. Swing virtually disappeared for several decades to be recently re-launched as a super-premium blend. Its distribution remains largely confined to duty-free markets. We have imported a small quantity for whisky lovers to experience what is reputedly one of the smoothest, silkiest blended Scotch whiskies on the market today.

40% Alc./Vol. No tasting notes available.
 Click here to learn more about Scotch Whisky