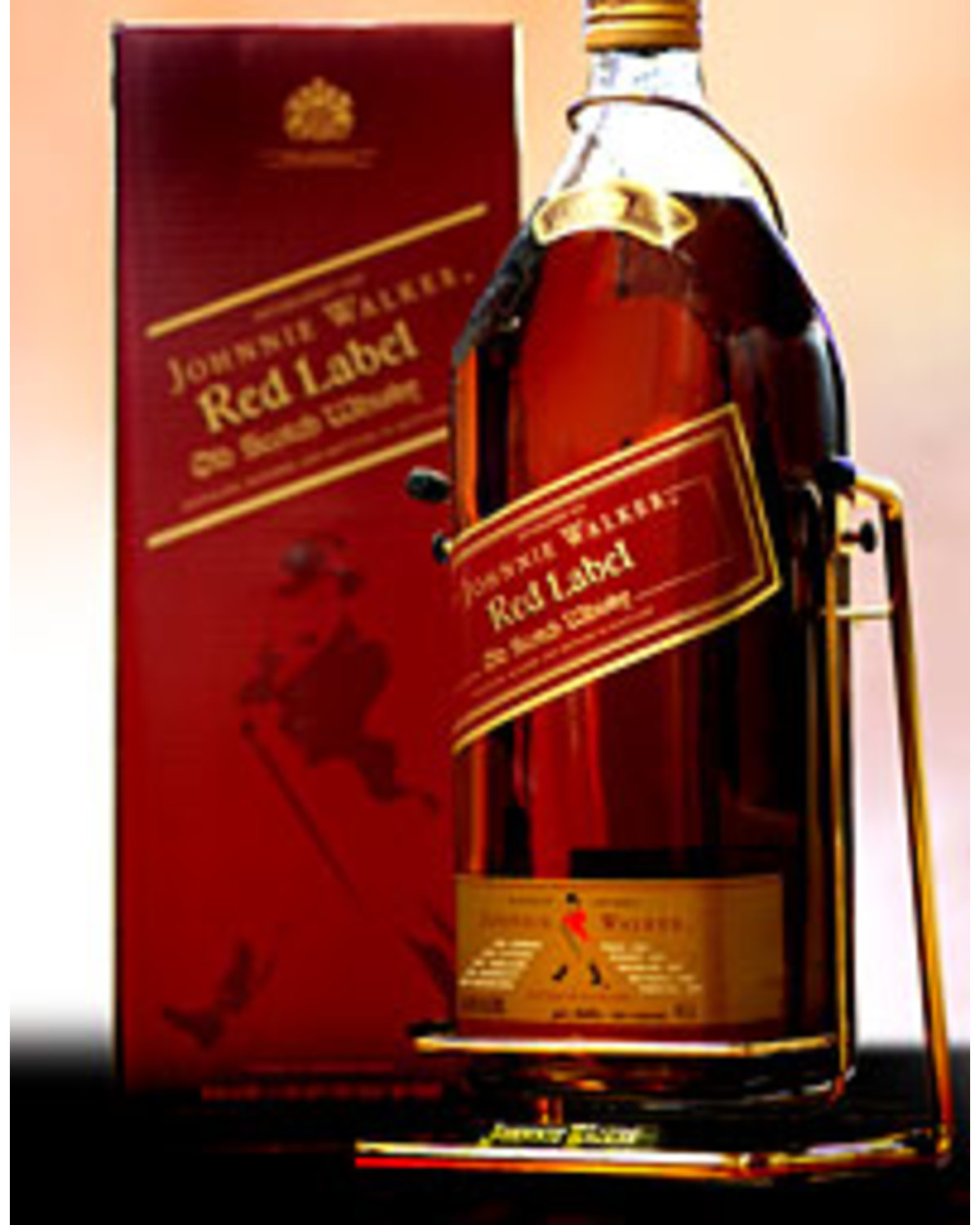 Johnnie Walker Red Label Blended Scotch Whisky (4500ml)
This super-size bottling will be the highlight on any home bar. Comes with presentation carton, cradle & pourer.
The world's number one selling blended Scotch and the preferred choice of whisky lovers every where. Johnnie Walker Red Label is a full-flavoured spirit that is a blend of Highland malt and Lowland grain whiskies. Red Label was originally created in 1909 for the new Scotch drinker who was inclined to mix whisky with ice, water, soda or in a variety of cocktails. By widening the range of whiskies used in his father's Old Highland Whisky, Alexander Walker developed Red Label as a smoother and lighter alternative - this was a break from the traditional deeply flavoured, full bodied Scotch whiskies of the past and was considered a more approachable drink. By 1920, Johnnie Walker Red Label had become the first truly global drinks brand, sold in over 120 countries. In 1933, the company was granted a Royal Warrant to supply Scotch to King George V, and the company has remained an official purveyor to the British Royal Household ever since. In 1996, Johnnie Walker Red Label won the Gold Medal at the International Wine and Spirits Competition, having previously picked up Silver Medals over three consecutive years. It has also consistently garnered Gold and Grand Gold Medals at the Monde Selection Awards.
 Click here to learn more about Scotch Whisky