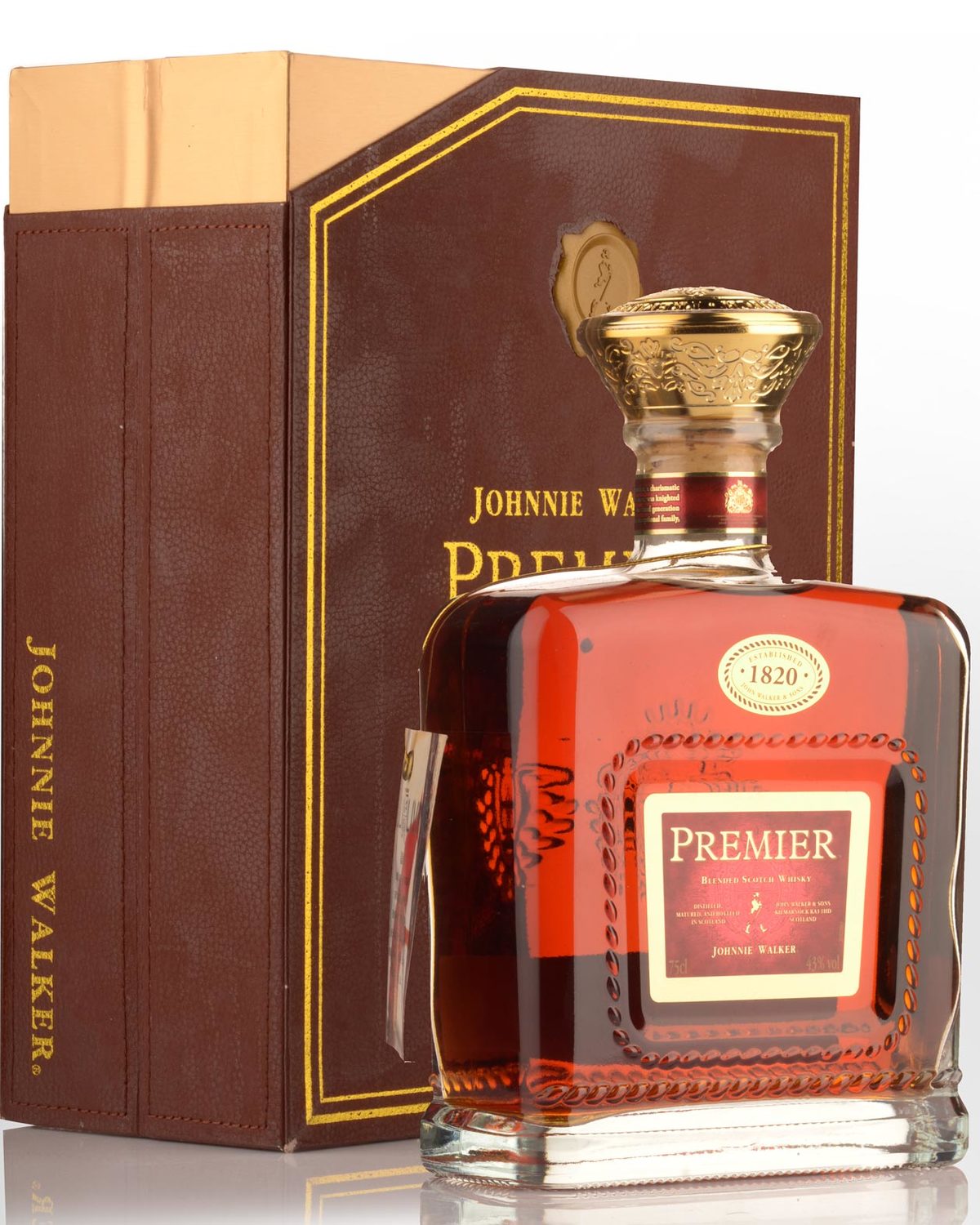 Johnnie Walker Premier Blended Scotch Whisky (750ml)
Collector's note: Older bottlings may have scuffing, cellar bloom, scratches or dents to the packaging. We endeavour to describe the condition of the item in the product description text. Minor markings are inevitable with old bottlings, so we request collector's have reasonable expectations in this regard. Not every imperfection can be noted. Refer to the product images or contact us if you have any concerns about the condition of an item on 1800 069 295.
This was one of JWs most exclusive blends, created from some of Scotland's rarest malt and grain whiskies. One only to sell from a private collection. Stunning presentation made this discontinued Johnnie a shortlisted collectable.
Other reviews...Nose: leathery and waxy with distant hints of honey and peat. Taste: big age on the malt, chewy, nutty-toffee and quiet spices; Finish: more peppery now with excellent oak amid the grain with toffee returning with some sweet coffee; Balance: a luxurious blend with firm grain and big weight. A dram to take your time over.
89 points - Jim Murray's Whisky Bible 2006
Note: Some small scuffs to the outer carton as pictured on the bottom corner of image shown and other areas, along with a rip in the lower front cover. The badge on the front looks to have either been poorly glued when manufactured or repaired at some point.