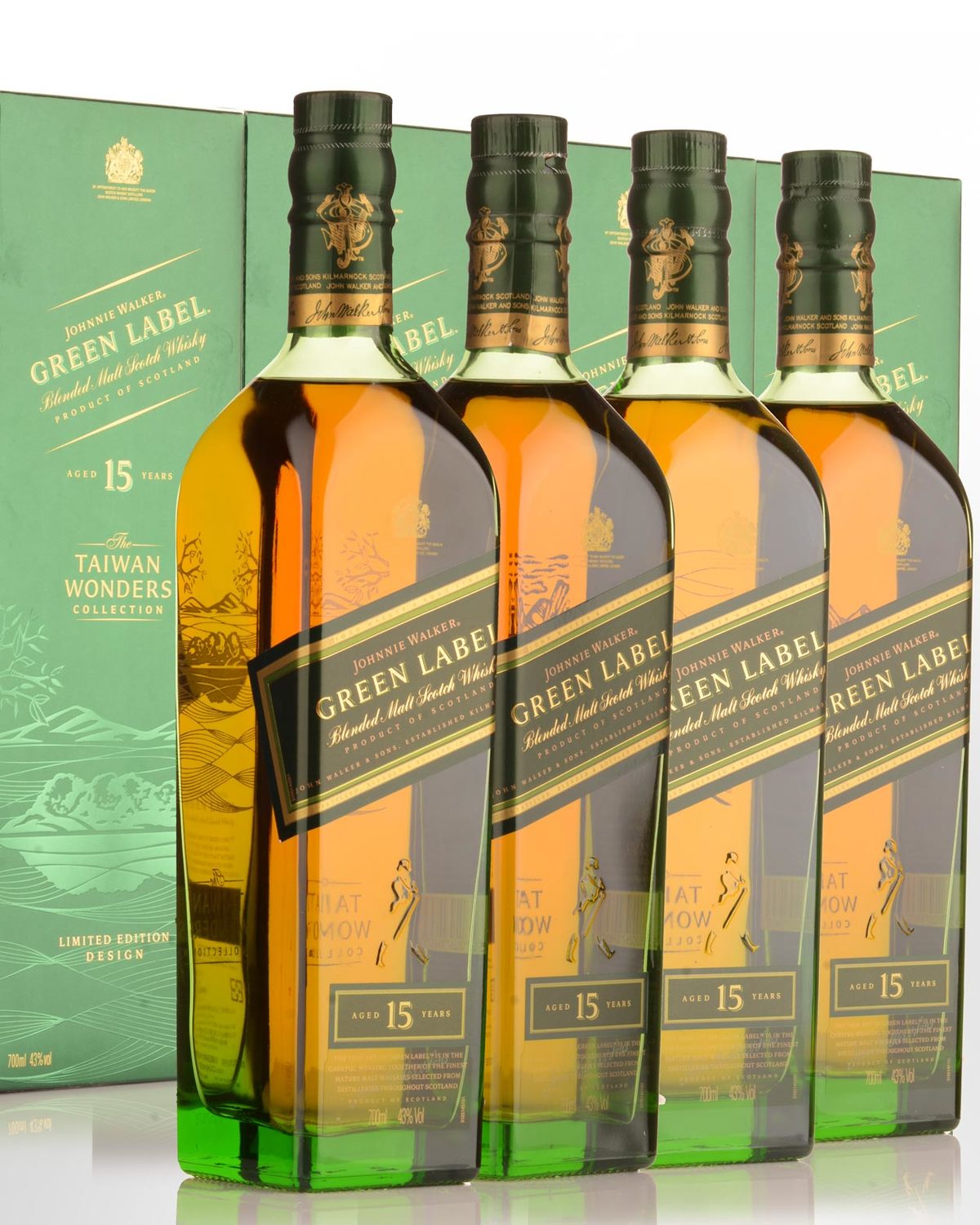 Johnnie Walker Green Label 15 Year Old The Taiwan Wonders Collection Blended Malt Scotch Whisky (4x700ml)
SCOTLAND
Collector's note: Older bottlings may have scuffing, cellar bloom, scratches or dents to the packaging. We endeavour to describe the condition of the item in the product description text. Minor markings are inevitable with old bottlings, so we request collector's have reasonable expectations in this regard. Not every imperfection can be noted. Refer to the product images or contact us if you have any concerns about the condition of an item on 1800 069 295.
We have one set (four bottles) of Johnnie Walker's 'Taiwan Wonders Collection', designed to pay tribute to the country's magnificent beauty. Each bottle depicts a different natural marvel of Taiwan on the rear bottle design. They also signify the four single malts that make up Johnnie Walker Green Label.
Note: - some minor markings to the outer boxes.