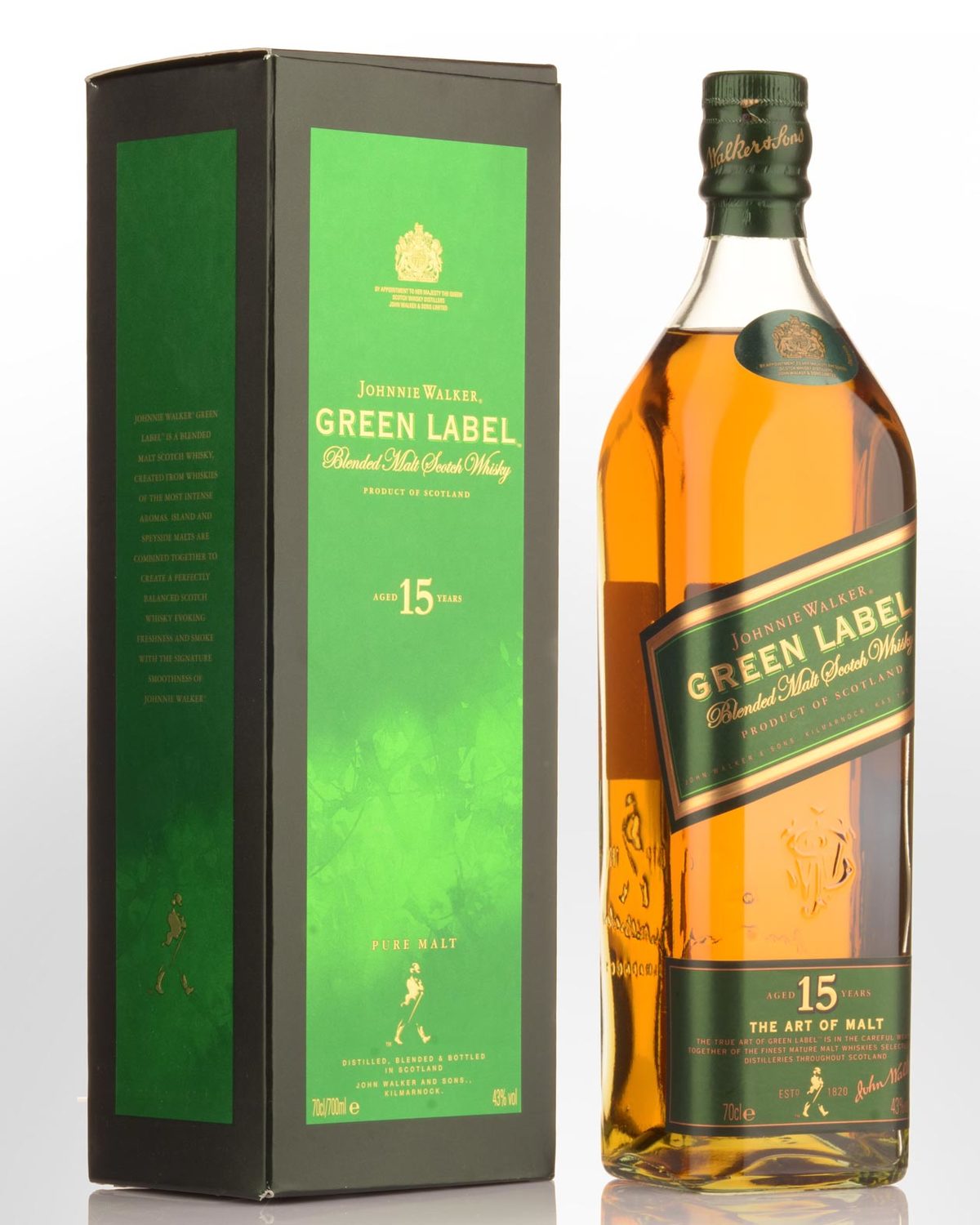 Johnnie Walker Green Label 15 Year Old The Art of Malt Blended Malt Scotch Whisky (700ml)
SCOTLAND
Note: This has come from a private collection and as such has some minor scuffing/scratches/handling marks. Actual product not pictured.
Old bottles of the legendary blended malt from Johnnie Walker. These are labelled "The Art of Malt" or "The Art of Pure Malt".
Note: Packaging may vary slightly from photograph.
Johnnie Walker Green Label is the only whisky in the Walker range to carry the 'Blended Malt Scotch Whisky' certification. It replaces the older term 'Vatted Malt'and indicates that the whisky has been blended exclusively from single malts, and not blended with inexpensive grain whisky.
The Walker family began buying some of Scotland's finest distilleries over 100 years ago. Now, with over 27 malt whisky producers in ownership, the company doesn't have to look too far for the very best material. They can choose from the cream of the crop, and have also acquired over a century of distilling experience in the process, guaranteeing the quality of their whisky well into the future.
Undisputed as one of the all-time classics in its genre, Green label is instantly recognisable as a Walker blend, with a profile of fresh and slightly fruity aromas with hints of mango and toffee followed by the trademark whiff of peat & sea air that distinguishes most of the JW stable.