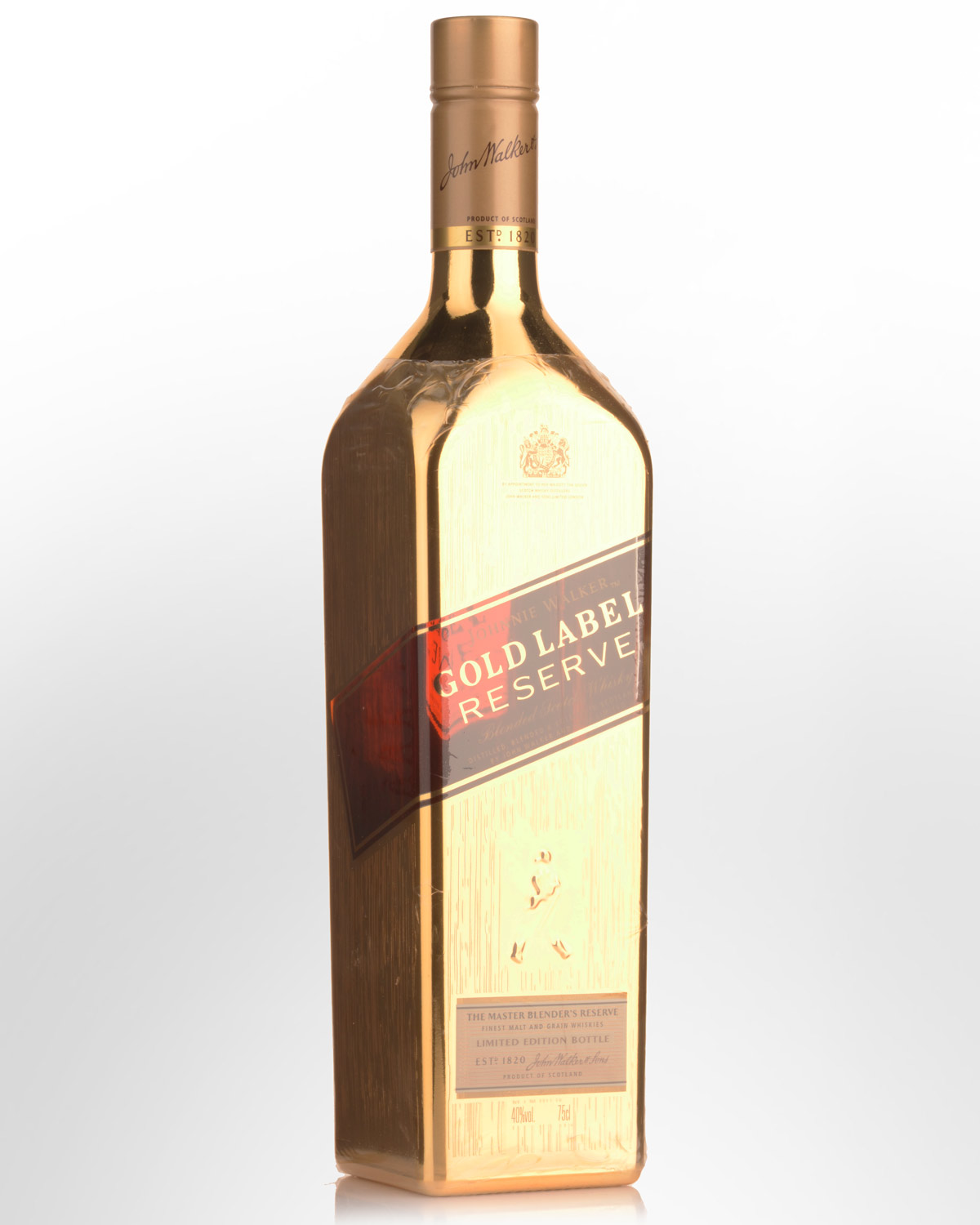 Johnnie Walker Gold Label Reserve Limited Edition Bullion Bottle (750ml)
A limited edition 'gold-wrapped' bottle of Johnnie Walker's Gold Label Reserve.
There are many bottlings of Johnnie Walker, however few Australian whisky enthusiasts will be familiar with Johnnie Walker Gold Label. Until recently, Gold Label was reserved exclusively for the duty free market. When the product was released at the retail level it provided lovers of Johnnie Walker with an opportunity to taste the portfolio's "older brother".
Made by blending 15 whiskies, at the heart of which is Clynelish. 40% Alc./Vol.