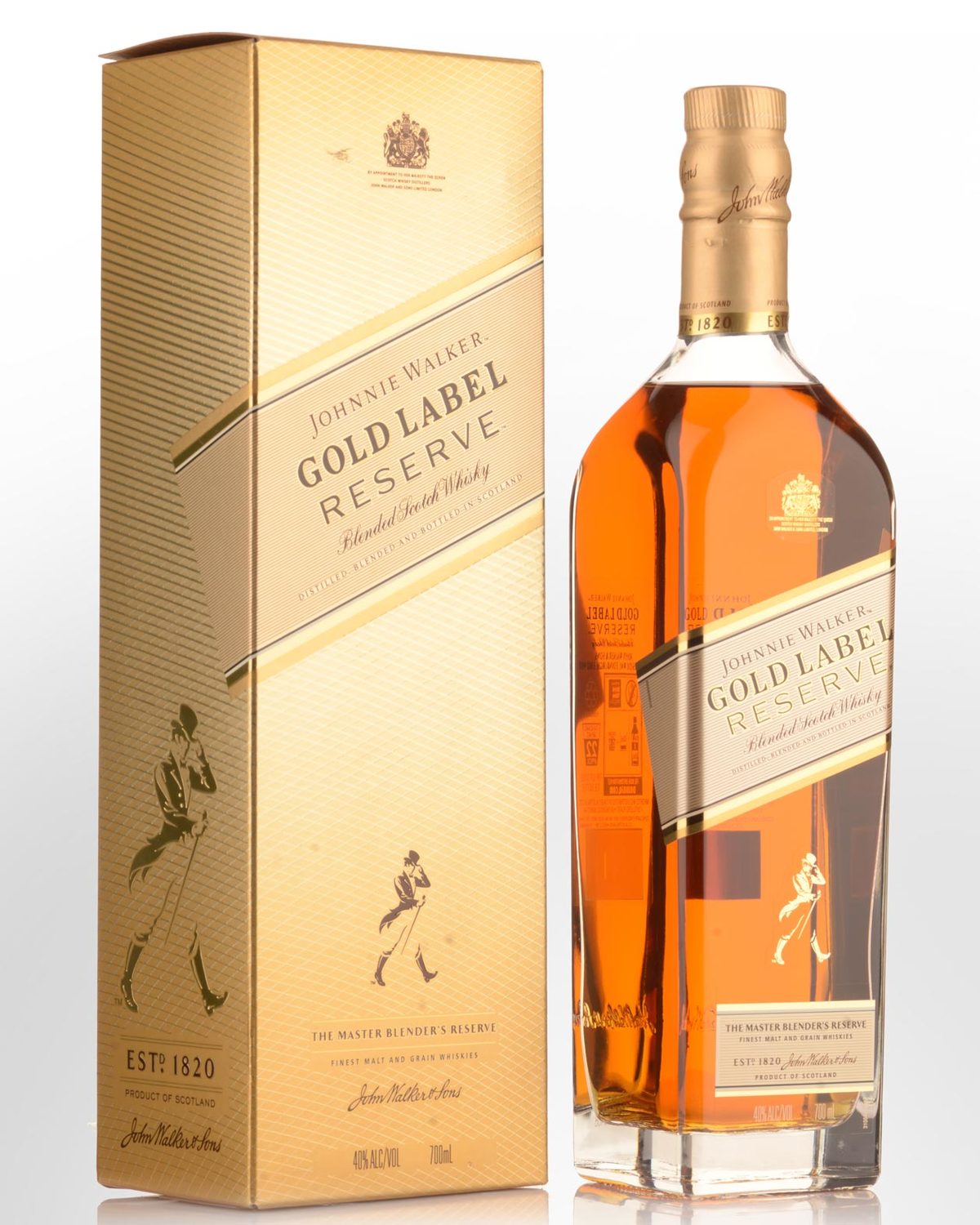 Johnnie Walker Gold Label Reserve Blended Scotch Whisky (700ml)
There are many bottlings of Johnnie Walker, however few Australian whisky enthusiasts will be familiar with Johnnie Walker Gold Label. Until recently, Gold Label was reserved exclusively for the duty free market. The product has now been released at the retail level and provides lovers of Johnnie Walker with an opportunity to taste the portfolio's "older brother".
Conceived by Alexander Walker in 1920 for a centenary blend, Gold Label had to wait another 30 years to see the light of day, due to shortages of aged malts caused by the First World War. It remained as jottings in a notebook until the early 1950s when, shortly after Alexander's death, the Johnnie Walker master blender completed this unfinished symphony. However, this time shortages caused by the Second World War, meant that bottlings were exclusively reserved for the company's blenders and directors. From its smoky, caramel and vanilla aroma to its creamy, honeyed taste, this Scotch whisky finishes with a light and lingering spiciness. It's unique character comes from an alchemic blending of 15 whiskies, at the heart of which is Clynelish, the rare Highland malt whisky made from spring water that flows over veins of pure gold.
40%Alc.Vol.
Tasting note:Nose: Big, soft-hearted nose: honeycomb, meaad, exotic spice, rose petal, butter, light wood and ozone. Palate: Hugely silky and ripe: a whiff of smoke, peach, mango. All very rich, waxy and long. Finish: Soft, honeyed and gentle with some light smoke. Comment: Voluptuous and deeply sexy. More of a cousin to Black than a brother. Rating: 90 - tasting note sourced from David Broom, www.whiskymag.comsize>