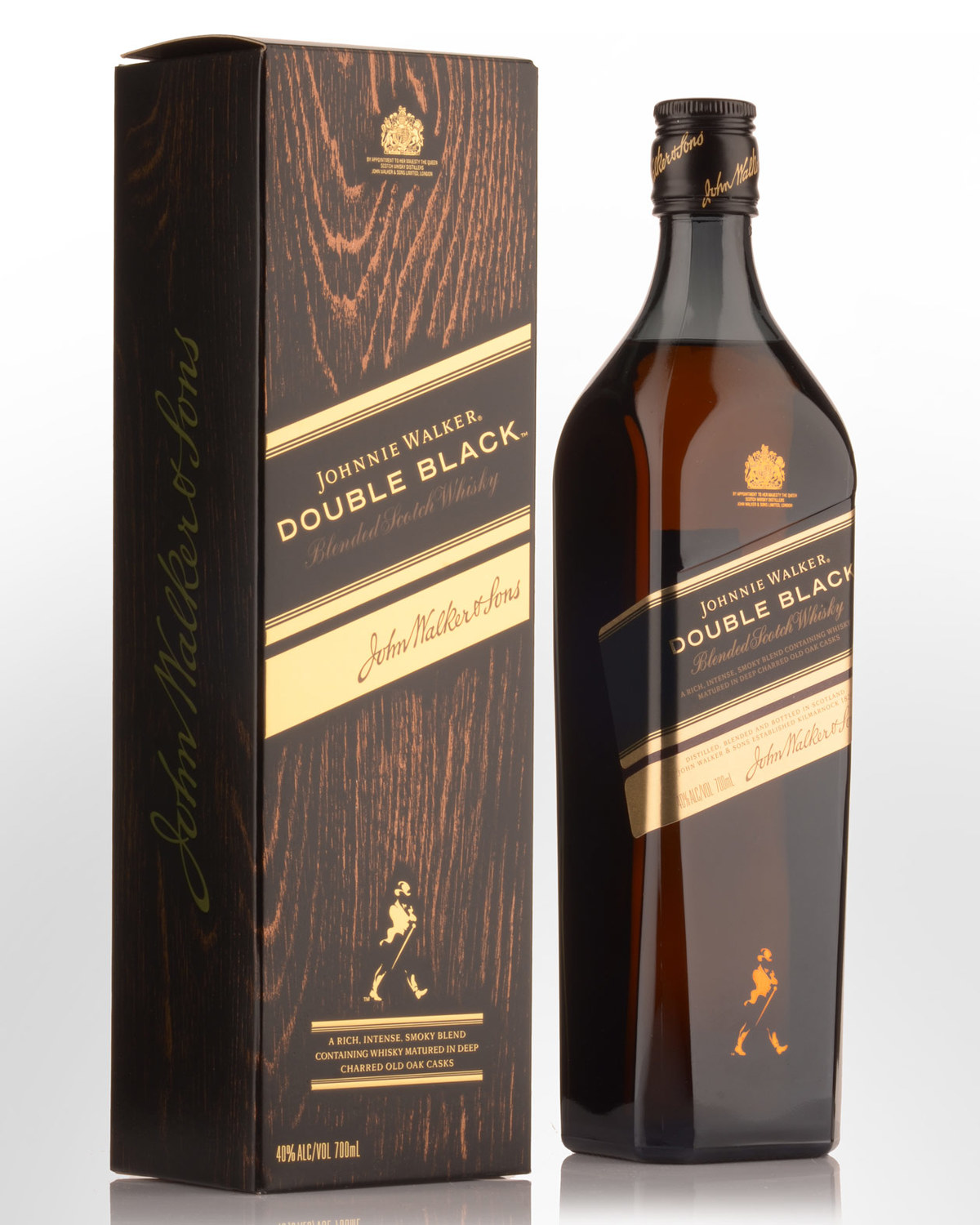 Johnnie Walker Double Black Blended Scotch Whisky (700ml)
A new addition to the Johnnie Walker family. The whisky was created taking Black Label as a blueprint and adding heavily-peated malts, some aged in deeply charred oak casks. Memories of our last tasting of the original Johnnie Walker Black about one year ago (the blend varies) recollect an all round richer, sweeter, oilier whisky whereas rather than doubling the experience, this seems to have halved it. For those who enjoy lighter Islays this is akin to a young Caol Ila. It would make a pleasant food whisky.
Tasting note: Deep gold colour. Moderate aromas of sweet cereals, fruit cake and clove are interwoven with peat that has a salty, kippery edge. Entry is light and silky to the point of being water like. Mid palate is light to medium bodied, with soft spices adding depth. Mild flavours of toffee apple and fruit cake seamlessly combine with sweet grains and delicate peat followed by a subtle, drying aftertaste of fruit cake and peat. This is exceptionally smooth - if that's what's most important to you - but the overall delivery is a little thin, especially with regard to the finish and aftertaste. 40% Alc./Vol.
Limited stocks.
 Click here to learn more about Scotch Whisky