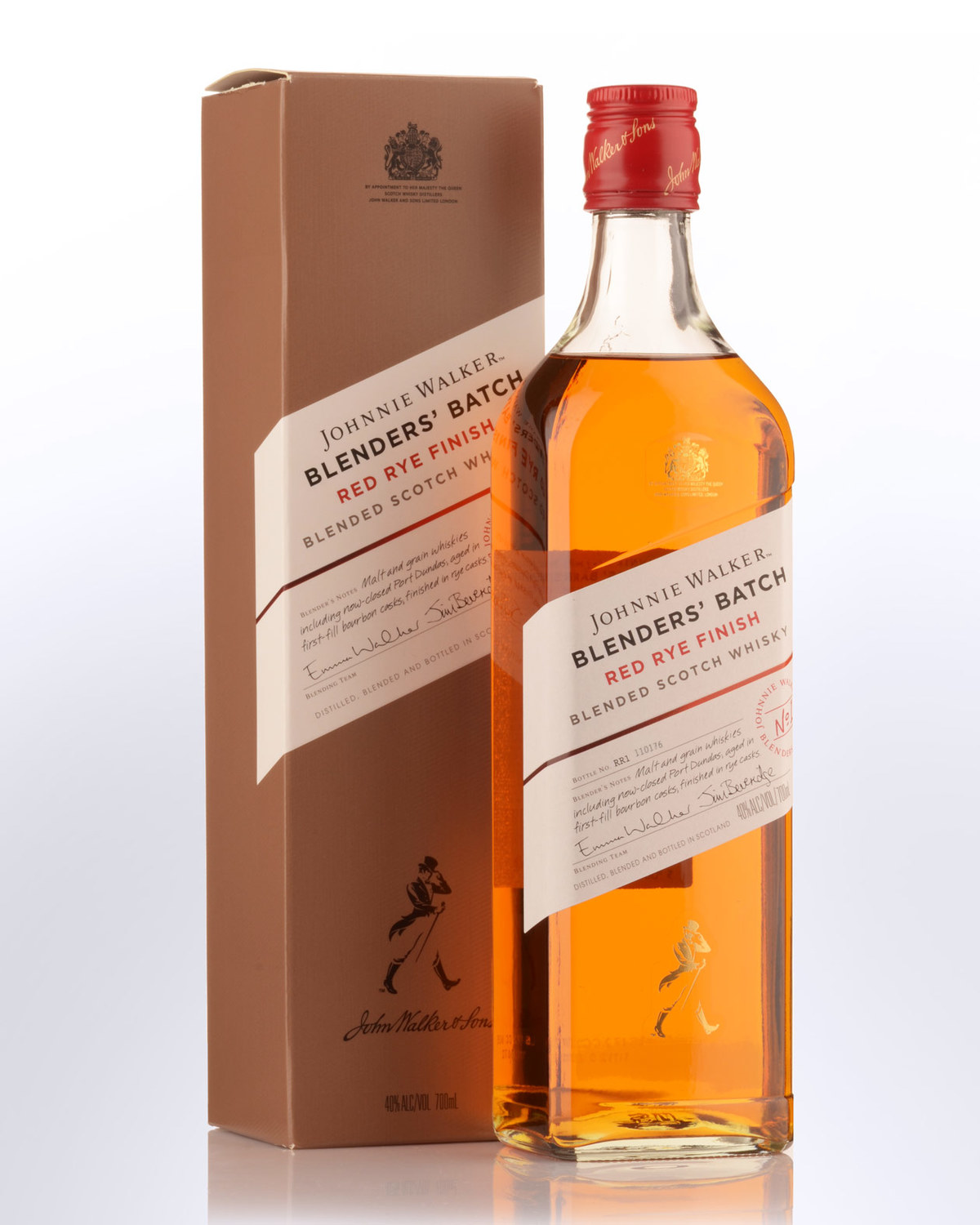 Johnnie Walker Blender's Batch Red Rye Finish Blended Scotch Whisky (700ml)
SCOTLAND
Note: Minor creasing to the box.
An innovative new blend made for the mixologist, matured in first-fill American Oak casks, followed by maturation in casks previously used for maturing rye whiskey. This crossover style is aimed to work in place of American whisky and is said to make a brilliant Old Fashioned or Manhattan.
"Rye casks aren't usually associated with Scotch", adds JW brand ambassador, Sean Baxter. "...they're more American, and because rye is spicy it can dominate and overtake the smoother blends. American rye starts big and gets bigger, as a result Red Rye Finish starts big and spicy – the high-proof rye drives home the spicy note – and then softens as it opens up the buttery grain whisky."
The key malts in the blend include Cardhu and Port Dundas. This contemporary style was inspired by Jim Beveridge's fascination with the bold flavours of American whiskies which first developed when he was working with bourbons and ryes in Louisville, Kentucky over 25 years ago.
Tasting note: Bright brassy gold. Sweet aromas of dilute maple syrup, oatmeal biscuits and over time, hints of rye in a subtle apply / minty lift. Creamy, semi-sweet entry offers generous vanillas; mid palate is momentarily juicy, well rounded, buttered popcorn-like. Finish is pleasantly spicy but with little evidence of rye until quite late in the aftertaste. Even then, it's very subtle. 40% Alc./Vol.