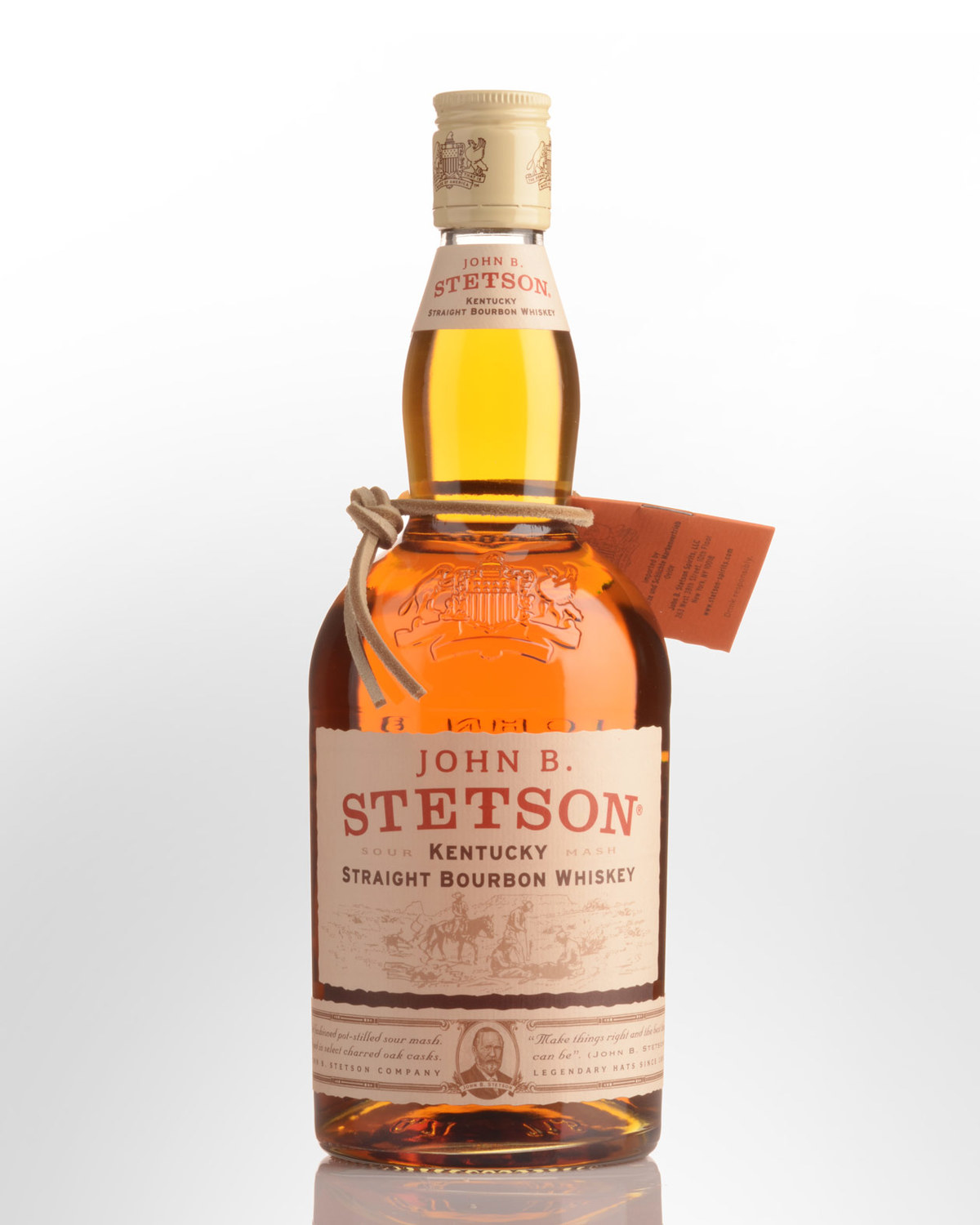 John B. Stetson Kentucky Straight Bourbon Whiskey (700ml)
Most notably known for their American style Cowboy hats first produced in 1865, the Stetson company has added a new style of product to their growing list of clothing accessories in a Bourbon Whiskey (not so far fetched considering the company's roots).
The thought of clothing endorsed liquor products can bring a cringe to the face of any whiskey devotee (Ed Hardy Vodka comes to mind), however this Bourbon is reassuringly all Kentucky, which has been double distilled in traditional copper pot stills. The reviews have also been favourable, denoting a young, yet flavoursome Bourbon worthy of sipping.
Tasting note: Deep gold, dull brassy colour. A big Bourbon sniff opens with notes of grilled corn, followed by bubble gum and toasty oak. Aeration draws out hints of spicy rye that's a pleasant surprise. Good palate concentration with plenty of rye influence again shining through. Lovely spices with some dried corn and vanilla flavours finishing crisp, super clean and fresh with a touch of cool mint into the persistent aftertaste. Thank God! Not just another novelty bottling but actually a solid Bourbon. 42% Alc./Vol.
Other reviews...Amber color; unblemished clarity. Owns a mildly pleasing upfront aroma that's dusty dry and adequately grainy, even a little nut-like, if a bit reticent in nature; another seven minutes of air contact release alluring scents of beeswax, faint cooking spice (allspice) and corn kernel. Entry is seriously tasty as the flavor profile contains honey, sweet corn, brown sugar and vanilla extract; midpalate is slightly toasty/smoky, generous in its sweetness, which is round and buttery, and oily/resiny. Aftertaste is long, delicately sweet, grainy/corny, a little spicy and satisfying. Had the aroma been more demonstrative and compelling, I'd have hands-down given a fifth rating star. Shines in the mouth.
Highly Recommended www.spiritjournal.comsize>
Click here to learn more about Bourbon Whiskey.