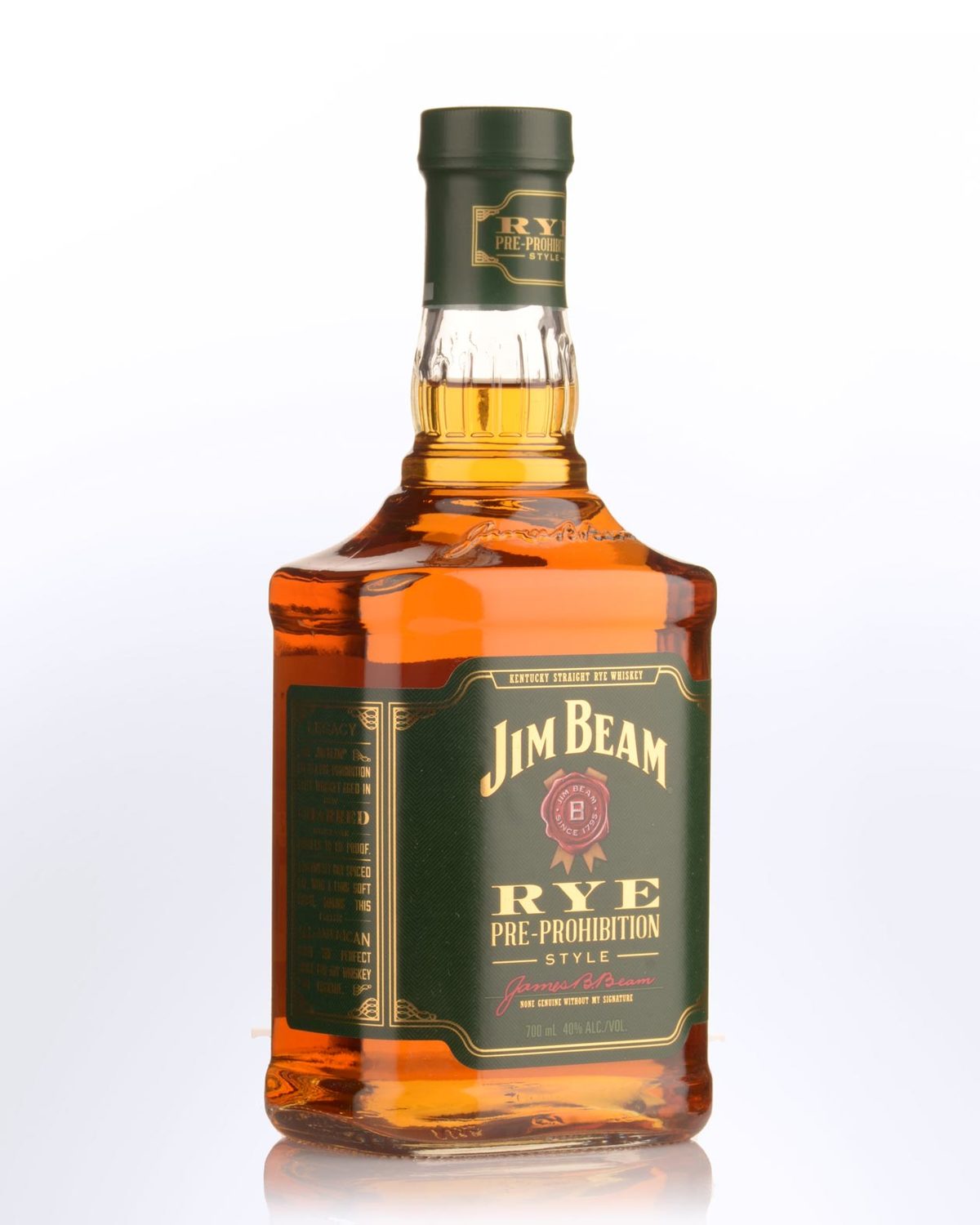 Jim Beam Pre-Prohibition Style Rye Whiskey (700ml)
Rye whisky was the traditional American saddlebag whisky. It is, as its name suggests, simply made using a larger proportion of Rye as opposed to corn. Rye whisky must be produced at no more than 160 proof and be aged in new, charred oak barrels for at least two years to be designated 'straight.'
Tasting note: Amber gold. Some piercing rye spiciness that's also minty, mustard-like, then the sweeter base notes enter edging the bouquet towards rye-heavy Bourbon. Nice intensity with medium dry flavours suggesting dried dill and spearmint over background vanilla and bubblegum. Peppers up at the finish which is vibrant, warming, minty, mildly tannic, medium long and try to style. Value buy. 40% Alc./Vol.
Other reviews...
Very similar to how Jim Beam Yellow Label was over 20 years ago. In other words: Simply Superb!
95 points
- Jim Murrays Whisky Bible 2017
...Nose: Oily. Hemp-like, very aromatic. Palate: Again, very oily. Minty. Moving to orange. Becomes very fruity and succulent. Expressive. Flavoursome. Finish: Sweet. Lingering. Teasing. Comment: I have always had a sneaking admiration for this whiskey, and have long wondered why it is not more widely available. It is as though the Jim Beam family quietly accommodates its crazy cousin.

-whiskymag.com