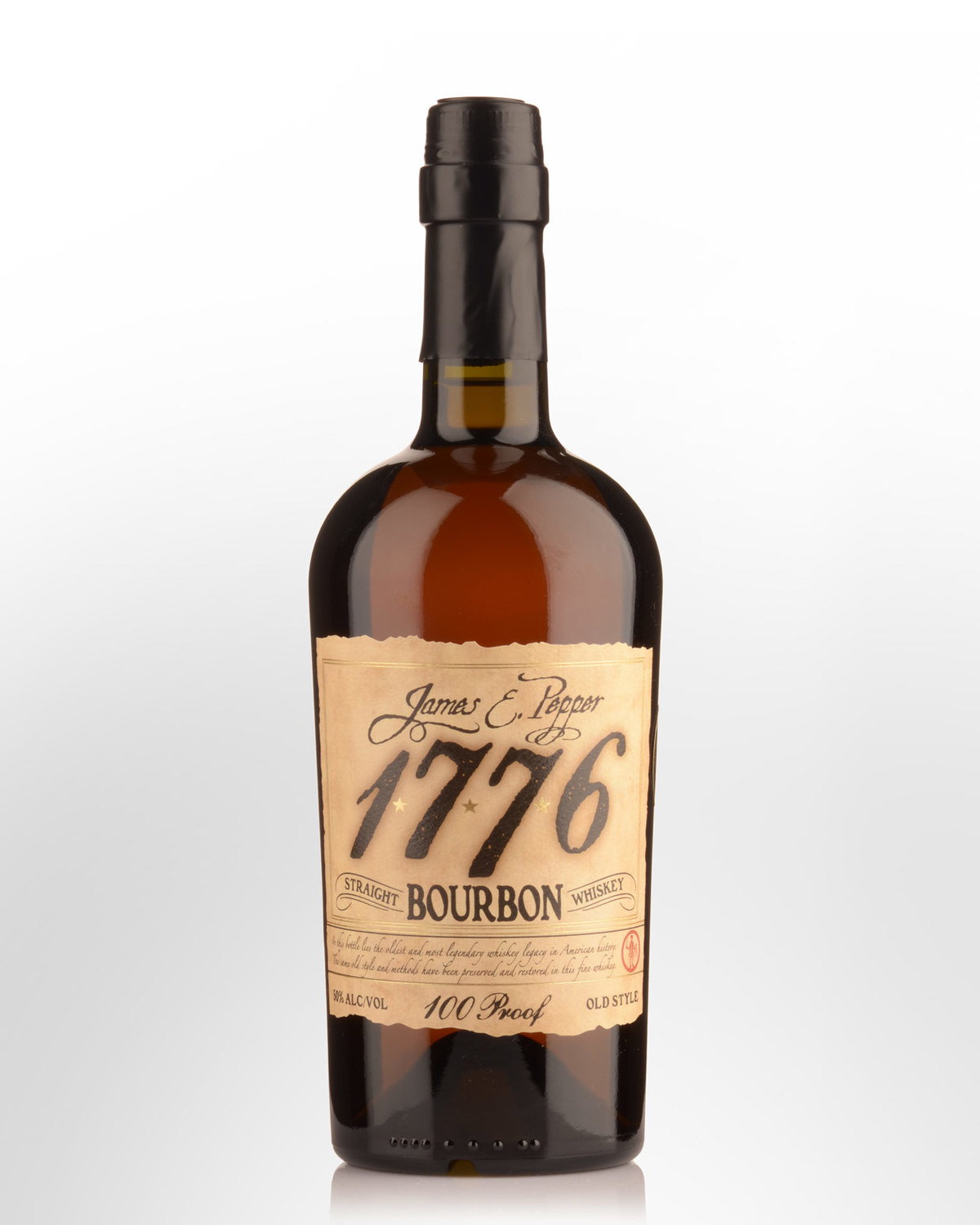 James E. Pepper 1776 100 Proof Straight Bourbon Whiskey (750ml)
Produced from a mash of approximately 62% corn and malted barley, and 38% rye and bottled non chill-filtered.
Tasting note: Rich burnished gold / brass appearance with some minor particulate matter floating in the glass. Opening aroma exudes a superb medley of pine cone, roasted nut, melted butter and vanilla cream. Second pass shifts the focus to grilled corn and fresh sawn American oak; hints of cherry glace too, while avoiding being overly sweet. Wonderful complexity. Expands slowly through the mouth as gentle spices tingle the tongue; an off-dry, oily surge trails into light vanilla wafer biscuit, balanced by firmer, spicy rye flavours. Exceptional length. Glides into the finish with a delicate cascade of sugars and sweet oak. Ends poised, confident, vibrant and long as the sweet undercurrent lingers. Outstanding.50% Alc./Vol.
Other reviews... Double Gold at the 2013 San Francisco World Spirits Competition.