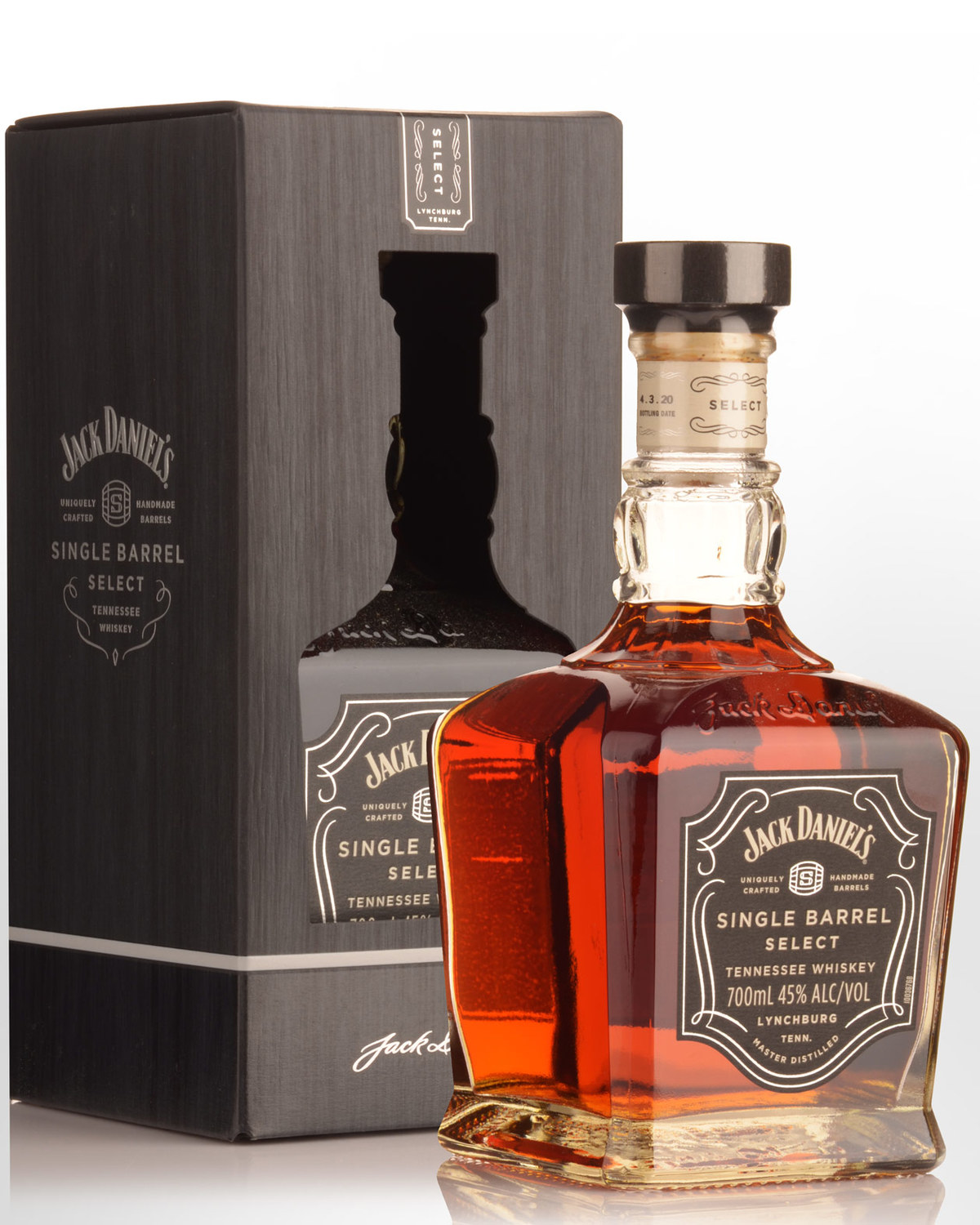 Jack Daniels Single Barrel Select Tennessee Whiskey (700ml)
It was once a privilege reserved for Jack Daniel's Master Distiller. Exploring the nuances of whiskey from a single barrel. Today, connoisseurs around the world can savor this experience on their own. Single barrel is another fairly recent addition to the Jack Daniel's stable. It differs in being the product of one unblended barrel, produced in miniscule quantities, bottled at it's peak. It is a deep amber coloured, full flavoured bourbon, stylistically true to the traditional Jack Daniel's Old No.7. Handsomely packaged in a decanter style bottle. 45%alc./vol.
Other reviews... Wine & Spirits Magazine wrote: '(Jack Daniel's) Single Barrel is a rich red-amber color. The nose, surprisingly smooth for its proof, is full of wood and peachy fruit. Its dry, woody, taste has a nice glow but no afterbite. Cut with water, the wood and the underlying corn flavors are more pronounced, and it has a lot of strength to the finish.'
... The Malt Advocate wrote: 'Jack Daniel's Single Barrel was deliciously rich and with great depth......It was nicely balanced too: not too sweet or dry.'

.. Nose: Almost stiffly phenolic: you can cut through the sweet roasty, oaky intensity. Palate: You less taste than eat this stuff... lovely oily middle with plenty of trademark burnt liquorice. Finish: The small grains bravely fight their way through, first rye then malt. But the rye returns with the liquorice for the surprisingly refined finale. Comment: Always an interesting brand.
85 points -  whiskymag.com
Further notes... More fruit on this than most Jacks. Still plenty of liquorice and burnt toast. The taste is spicy and immediatly warming. Some real kick to this, with the blows softened by the sweetness of the corn and the surrounding thick oils. Very consistent finish with the sweetness fading, despite some rye input, then oak starting to make a stand. A characterful, rich whiskey, with plenty of corn sweetness and some excellent spice. 40% Alc/Vol 88 points - Jim Murray's Whiskey Bible 2006
Test your Tasting Ability...Each bottle of Jack Daniel's Single Barrel is hand-labeled with its barrel number, giving whiskey connoisseurs the opportunity to test their own abilities. When you try Jack Daniel's Single Barrel for the first time, note the barrel number. Try to detect the different nuances -- a strong caramel or vanilla presence, perhaps; or maybe the toasted oak flavor or fruit drawn from the barrel wood captures your taste buds. Every batch is different and will present a unique flavour experience.
 Click here to read more about Bourbon.