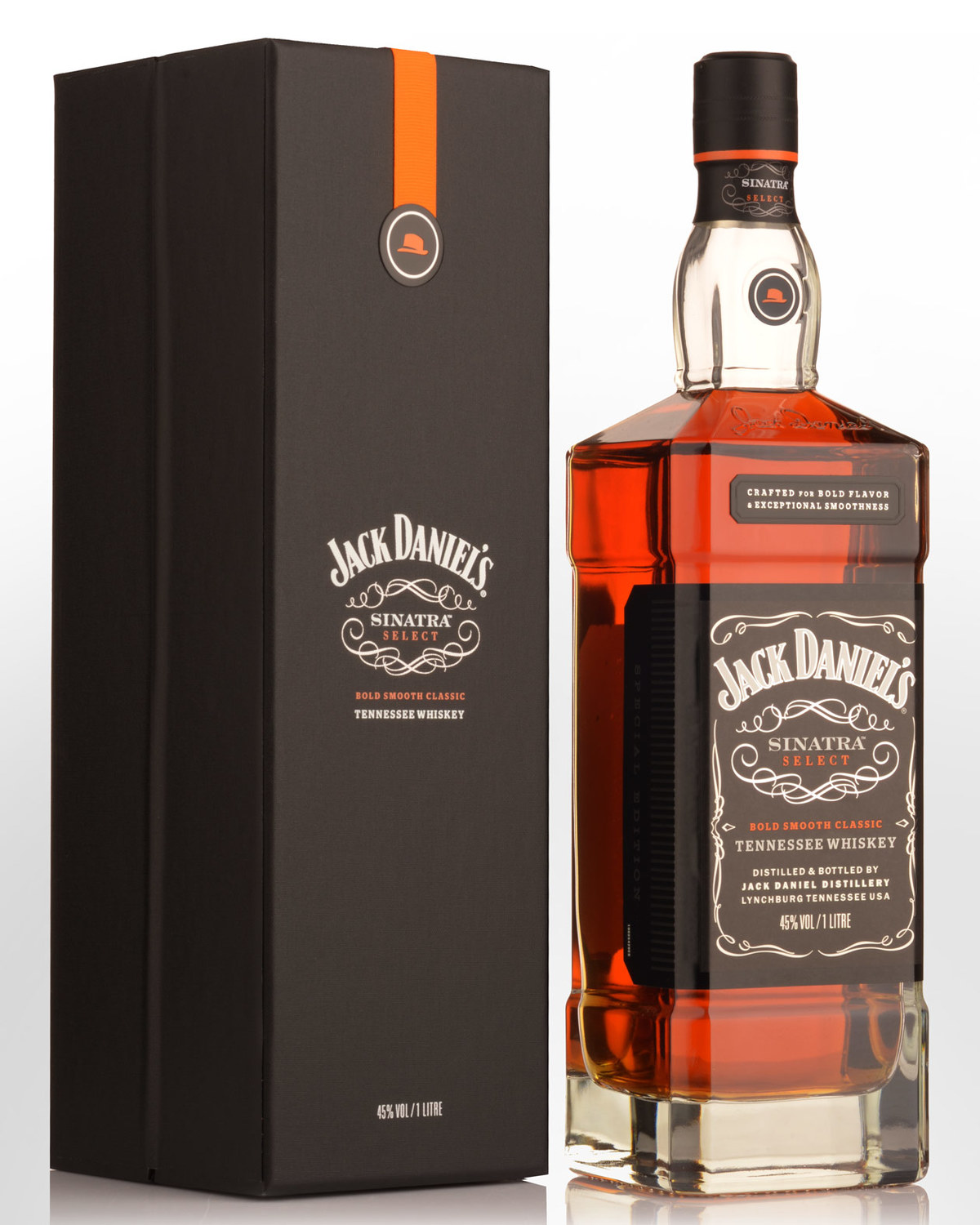 Jack Daniels Sinatra Select Tennessee Whiskey (1000ml)
According to Alastair Smart, writing for the Telegraph, Jack Daniel's whisky was Sinatra's signature drink.
"He would rarely be seen for long without a tumbler in his hand. The Washington Post even went so far as to nickname him 'The Bourbon Baritone' (apart from 'Ol' Blue Eyes' another popular nickname was 'The Innkeeper'). The signal for party-time at Twin Palms came when Sinatra hoisted a flag bearing the Jack Daniel's logo above the mansion. It was perhaps fitting, then, that Sinatra was buried in 1998 with a bottle of JD slipped into his coat pocket."
To commemorate the half century association between Frank and Jack, the Jack Daniels Distillery have released this special edition. Packaged in presentation carton with booklet.
Tasting note:
Deep brassy gold. Offers a classic JD sniff with aromas of burnt orange, fresh sawn oak, dilute maple syrup, vanilla fudge and a peppery kick. The extra ABV makes for full bodied Jack. Lovely smokey oak/hickory key notes hover over latent vanilla, cinnamon and caramel. A tad grippy to finish but rounds off with an attractive sweet Bourbon flourish. A definite step up from the 40% ABV bottling. Try this on its own before drenching it with Coke.
45% Alc./Vol.
Other reviews...
This new Jack Daniel's offering is marketed as being "bold and smooth." It certainly is bolder when compared to the standard Jack Daniel's offering, with a mélange of corn, creamy vanilla, toasted caramel, bright citrus, and dry resinous oak spiked with cinnamon. The smoothness ends, however, when the oak grip intensifies on the finish. Adding ice does tame the oak, if that's your thing. Still, I'd prefer the oak be more restrained.
86 points
- whiskyadvocate.com, reviewed by: John Hansell (Spring 2014)