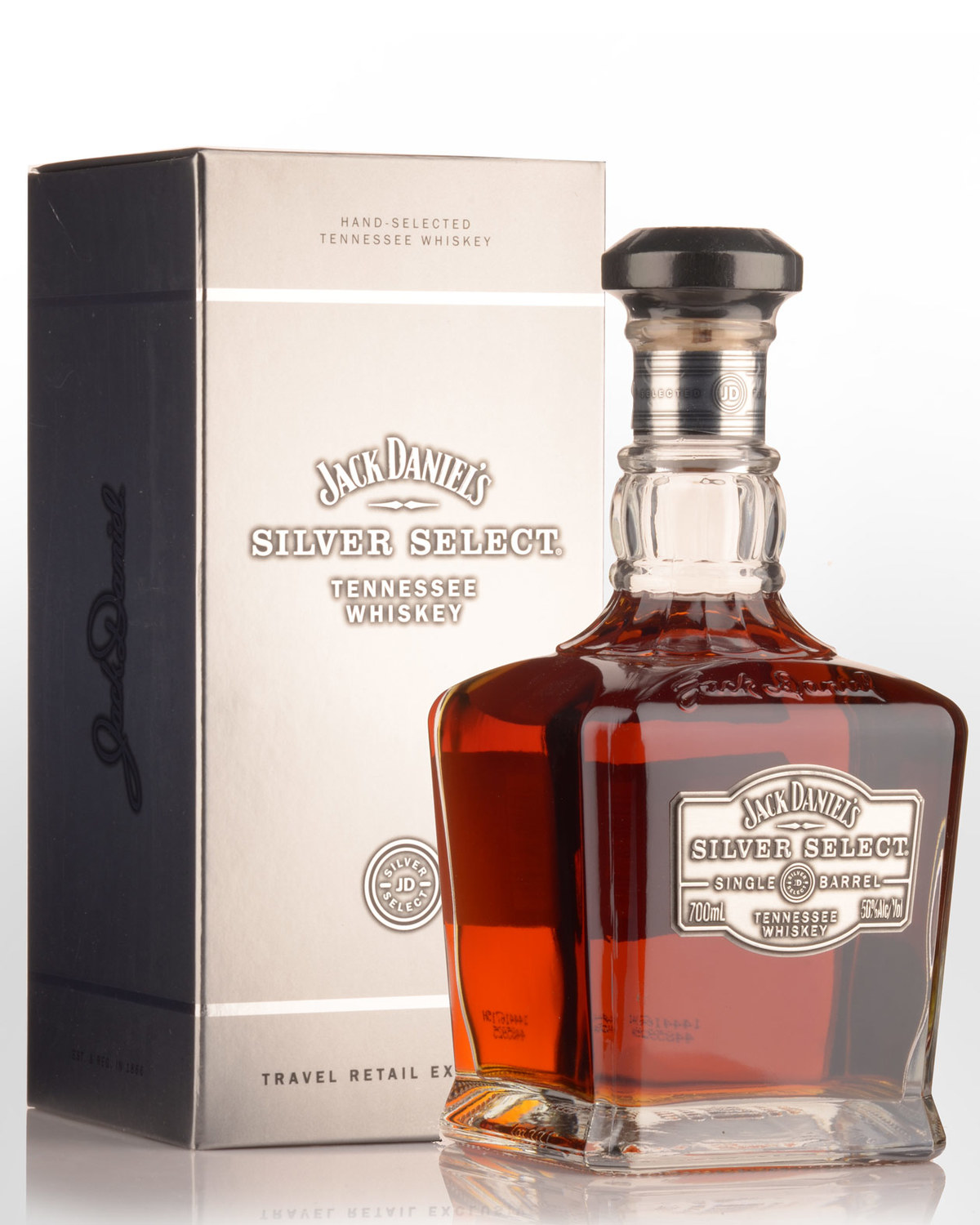 Jack Daniels Silver Select Single Barrel Tennessee Whiskey (700ml)
Jack Daniels produce two different Single Barrel whiskies - one standard single barrel, and the "Silver Select" bottled at 100 proof and sold only as an export product. Every bottle of Jack Daniels Single Barrel whiskey absorbs its own personality from the charred oak barrel it matures in, which in turn are influenced by thier location in the warehouses around Lynchburg. For instance, the flavour and dark amber colour of such whiskey comes, in part, from the barrels aging in the upper floors of the warehouses where the spirit enjoys a more 'intense' maturation.
Strictly speaking, Jack Daniel's is not considered a bourbon because it is charcoal filtered through sugar-maple charcoal, prior to aging, which gives it a different flavour profile. The process, called the Lincoln County Process, infuses a sweet and sooty character into the distillate as it removes impurities. However, the Silver Select bottling of Jack Daniels Single Barrel has less of this typical Jack Daniels character, being drier, richer, more complex and more traditionally bourbon-like. Packaged in an attractive silver carton. 50% Alc./Vol. No tasting notes available.
Click here to read more about Bourbon.