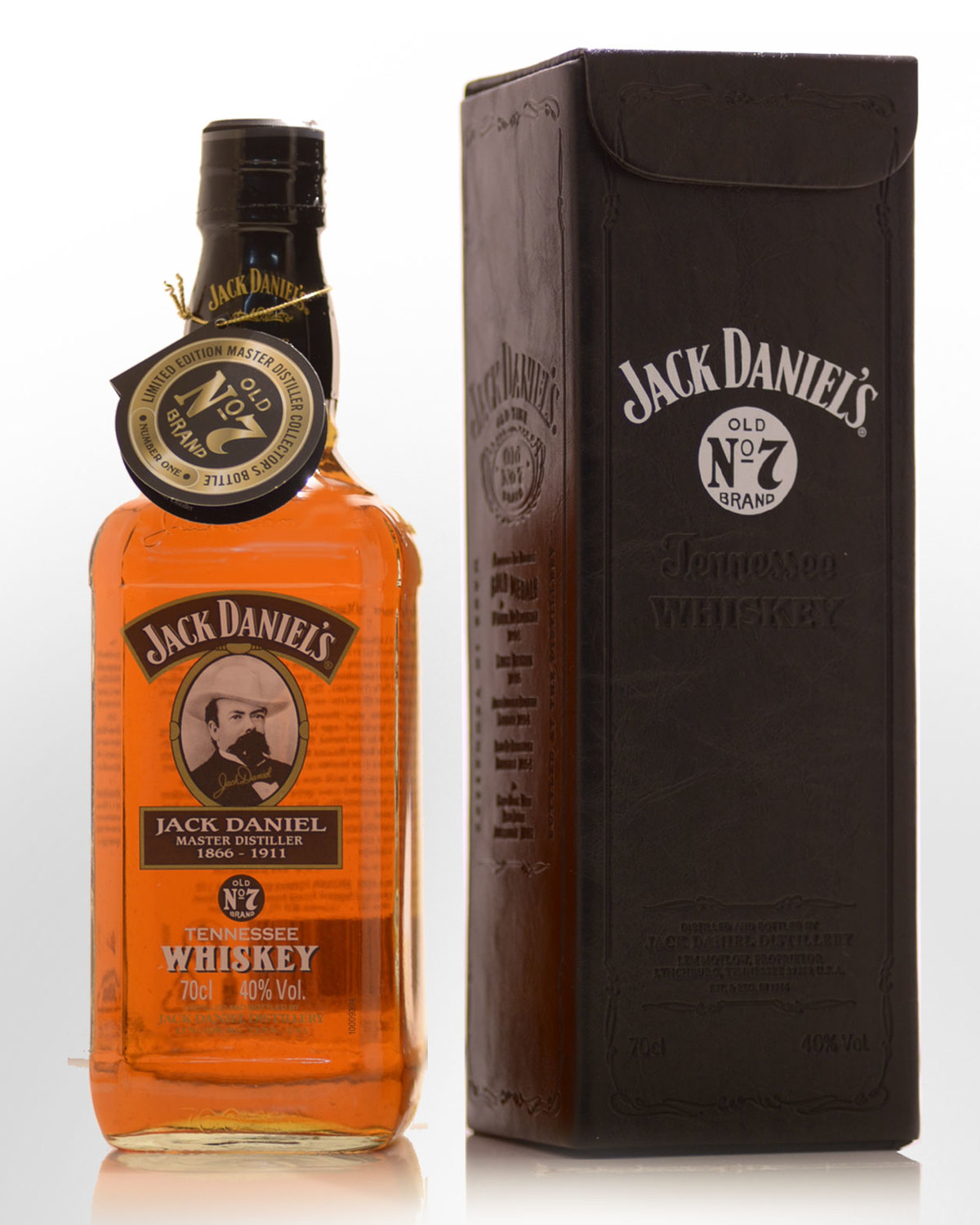 Jack Daniels Master Distiller's Collection No.1 Tennessee Whiskey (700ml)
This is the first in the 'Master Distiller' collector's set of 6 bottles, one for every distiller the Jack Daniel's distillery has had in their history. Intended only for the European market only, we've managed to secure a very limited quantity through our connections in the U.K. 1 bottle available only.
A must for all J.D. fanatics! 40% Alc./Vol. Packaged in leather box with flip lid.

Back Label text: The first in the series is appropriately devoted to our distillery founder, Mr. Jack Daniel. Jasper Newton 'Jack' Daniel was born in 1850. At an early age Jack learned the art of whiskey-making from his friend, the Reverend Dan Call. Soon afterwards, Jack purchased Reverend Call's business and quickly became known in the area as a maker of fine whiskey. Mr.Jack soon moved his operation alongside our famed cave spring in Lynchburg, where the distillery still benefits from a continuous flow of iron-free limestone water. He also proved his commitment to quality by holding on to the charcoal-mellowing process when others abandoned it for cheaper methods of making whiskey.

No tasting notes available.