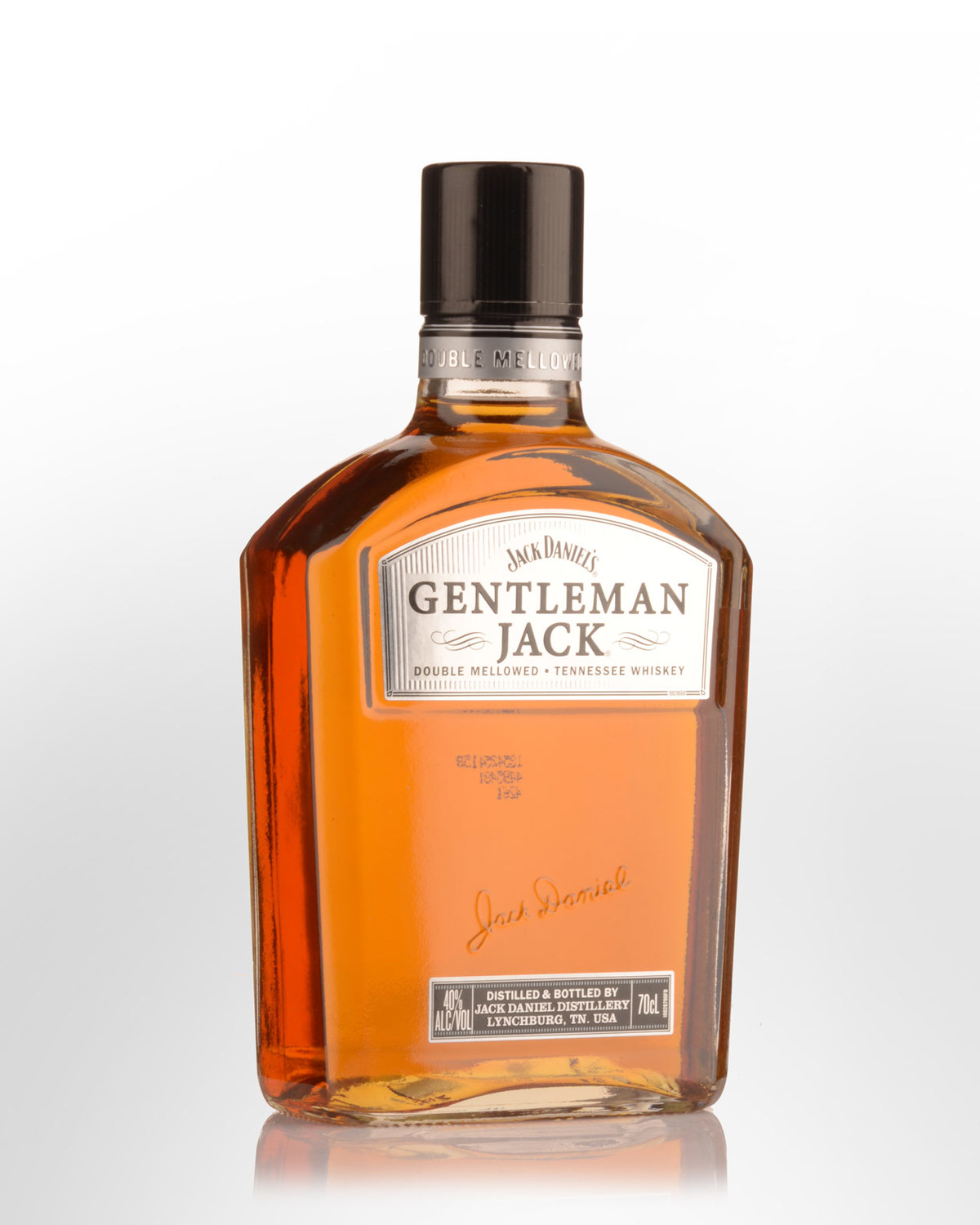 Jack Daniels Gentleman Jack Tennessee Whiskey (700ml)
First released on the Australian market in 1989, Gentleman Jack is a premium brand from the Jack Daniel's distillery in Lynchburg, Tennessee. The formula is based on early trial work carried out by Jack Daniels himself and is bottled to celebrate his whiskey being awarded a top gold at the St. Louis fair in 1904.
Gentleman Jack remains consistent with the original Jack Daniel's style, it does however, differ in being a 'single whiskey', not a combination of whiskies blended together. Unlike any other whiskey, Gentlemen Jack is also charcoal mellowed twice though maple wood, once before aging and once again after. The distillery describes this process in their own distinctive way: 'Jack knew what a single journey through the charcoal meant to his exceptional whiskey - how the coarsely ground maple charcoal mellowed out the harsh oils and impurities that threatened the smooth, warm character of the whiskey. Imagine what a second trip would do, he mused. And so, throughout his life, he experimented with charcoal mellowing his whiskey twice. The process proved so painstaking, he never crafted enough of his new whiskey to introduce it to the world. Happily, he saved the recipe. In 1988, we finally put our founder's formula into limited production, and Gentleman Jack became the first new whiskey from the Jack Daniel Distillery in more than 100 years. No, our folks in product development have never been known for speed. We think a good thing is worth waiting for and, in the case of Gentleman Jack, I think you'll agree, we were smart to wait and get it right.'
Suffice to say, the result is a particularly smooth, satisfying and individual drink.
Other reviews... Golden amber hue. Sweet, buttery, caramel corn nose. A smooth entry leads to a sweetish, light-to medium-bodied palate with sweet caramel and brown spice notes. Finishes cleanly with a touch of sweet fruit and spice. 40% alc.vol.
International Review of Spirits Award: Bronze Medal
RATED: 82 points (Recommended) - www.tastings.com


Click here to learn more about Bourbon Whiskey.