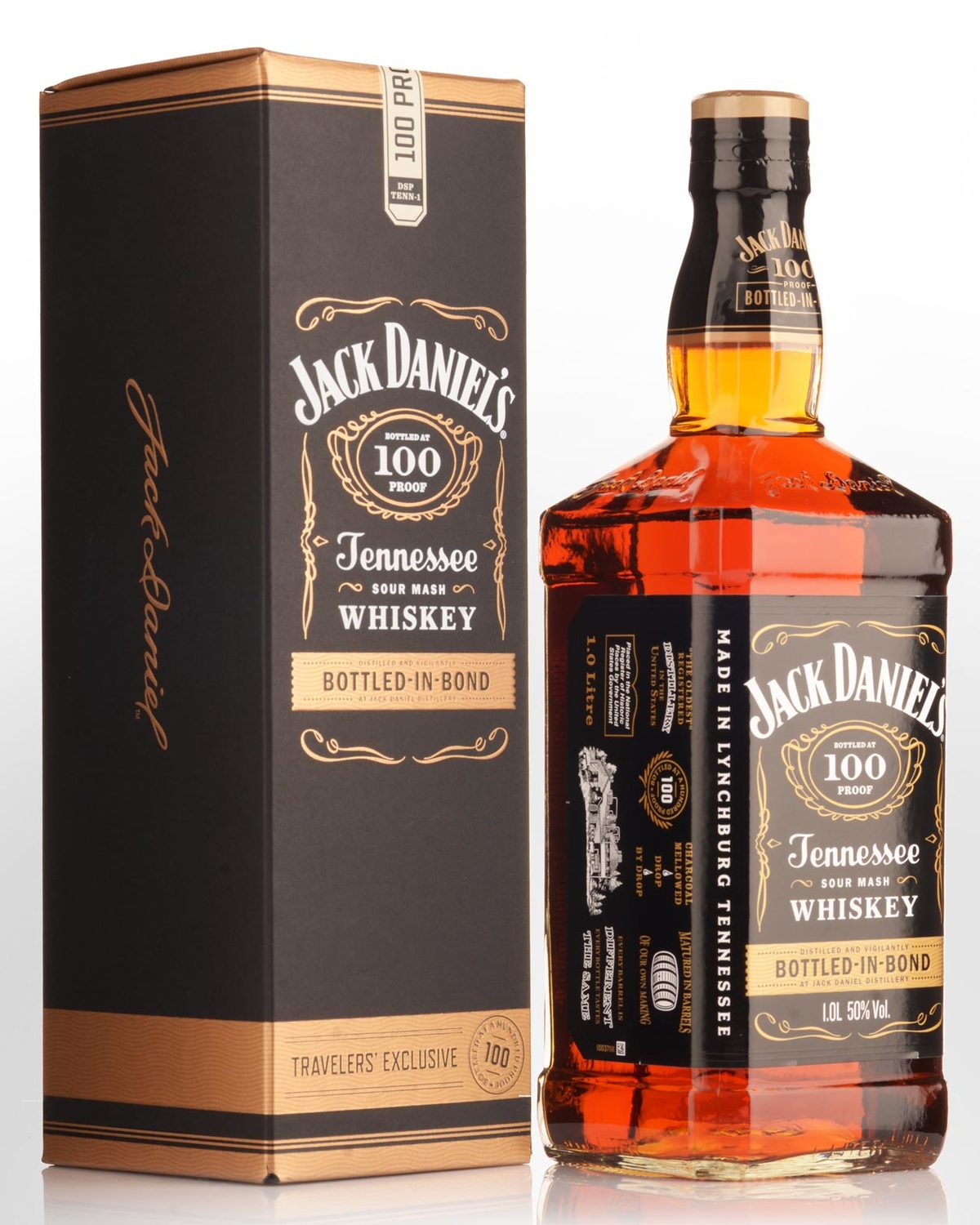 Jack Daniels Bottled in Bond 100 Proof Tennessee Whiskey (1000ml)
Note: These may show some label damage with small rips and tears to the label edges.
A Jack that's more robust than most, aged for over four years instead of just three, thus meeting the standards of the 'Bottled in Bond Act of 1897.' The act also requires that the whiskey be a product of the grain of a single season, made by one distiller at a single distillery, and aged in a federal government-bonded warehouse. The act came as a response to the widespread adulteration in American whiskey around the late 19th century. It was an attempt by the federal government to guarantee the spirit's authenticity.
This also honors the era when Jack began bottling his whiskey in the signature square bottle (1895). As usual, an added Tennessee touch sees the whiskey charcoal mellowed through ten feet of sugar maple, a reminder of Jack Daniel's commitment to quality.
Big one litre format. Normally duty free exclusive. 50% Alc.Vol.
Other reviews...
Quite confectionery and billowing with fruity candies—banana taffy, bubble gum, Pixy Stix, red cinnamon gumdrops, and Swedish Fish. The palate offers black cherry soda, more banana, and a bit of grapefruit. Very fruity, with just enough oak to deliver a drying finish. Fans of Jack will be like kids in the candy store, with the added proof and intensity.
88 points
- whiskyadvocate.com, reviewed by: Jeffery Lindenmuth (Winter 2018)