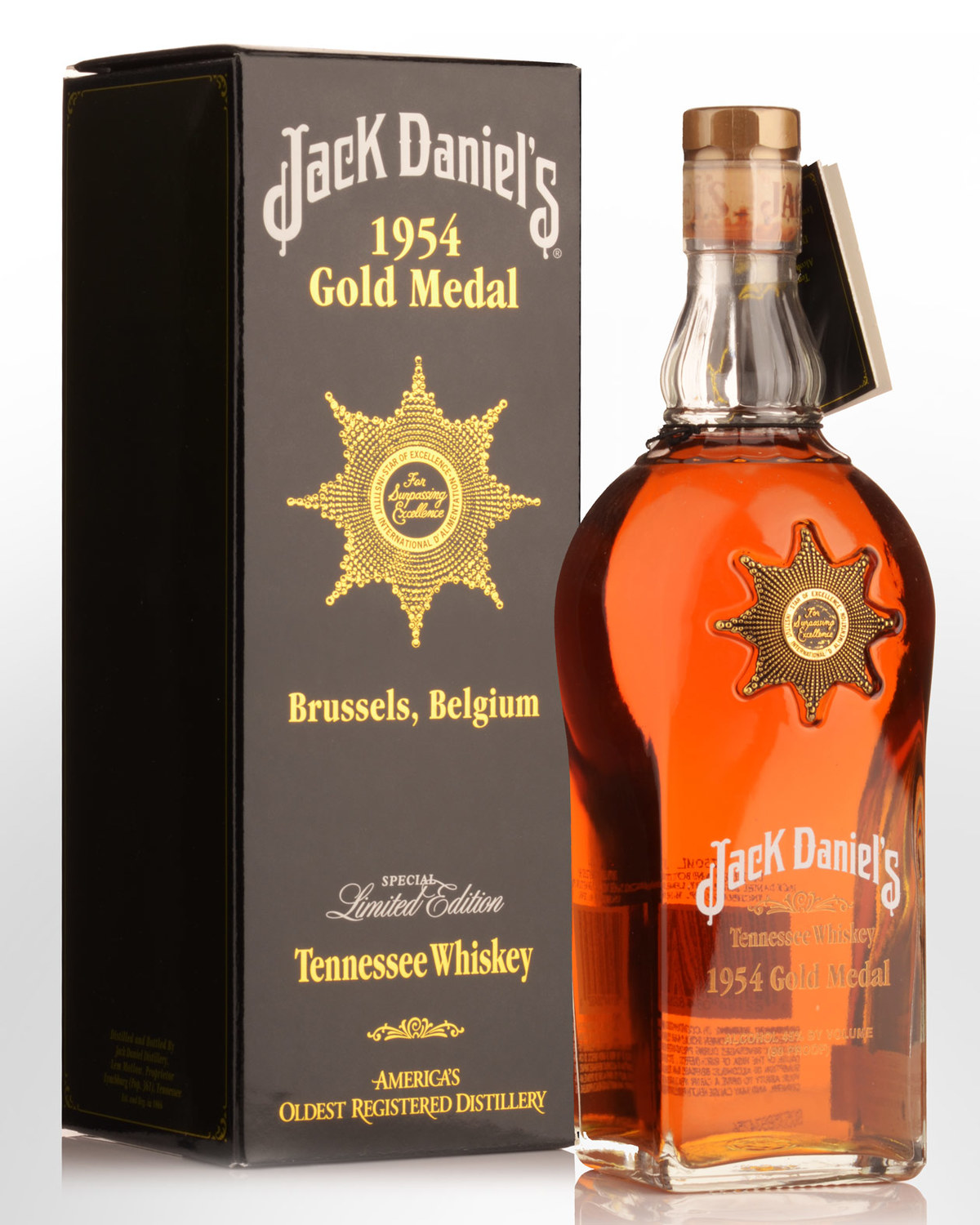 Jack Daniels 1954 Gold Medal Tennessee Whiskey (750ml)
This special bottle is the sixth in the Jack Daniels Gold Medal Series and honors the 1954 Brussels Belgium Star of Excellence. This beautiful medal is as unique as the story behind it. The story goes that Reagor Motlow, one of Lem's sons, received a letter about a whisky judging contest in Brussels, Belgium. He handed the letter to Herb Fanning, his right hand man and told him to take care of it. And indeed Mr. Herb did! He walked right out of the production line and pulled off the first three bottles and sent them on their way. According to Mr. Herb, when the folks from the advertising department found he had pulled whisky for the competition from the bottling line, they were a bit upset and asked him why he hadn't looked for some special whisky for the judging. To this Mr.Herb exclaimed, "Why all Jack Daniels is special!" Later Mr. Herb, in recalling the story said he figured he might get fired over that, but about that time letter came announcing that Jack Daniels had won the star of Excellence!
The second letter seemed to set things right between Mr.Herb and the advertising team, because not only did Mr.Herb keep his job for many years before retiring, but he also appeared in quite a few Jack Daniels ads. Herb became one of Lynchburg's best known and much loved citizens, and was a fixture on the Square until he passed away in 1997 at the ripe old age of 93. Mr.Herb's lifelong love of and faith in Jack Daniels Tennessee Whiskey epitimozes the character of the people behind the Jack Daniel Brand. 45%Alc./Vol.

Please note: Only one bottle for sale. Some minor bruising to the outer carton.