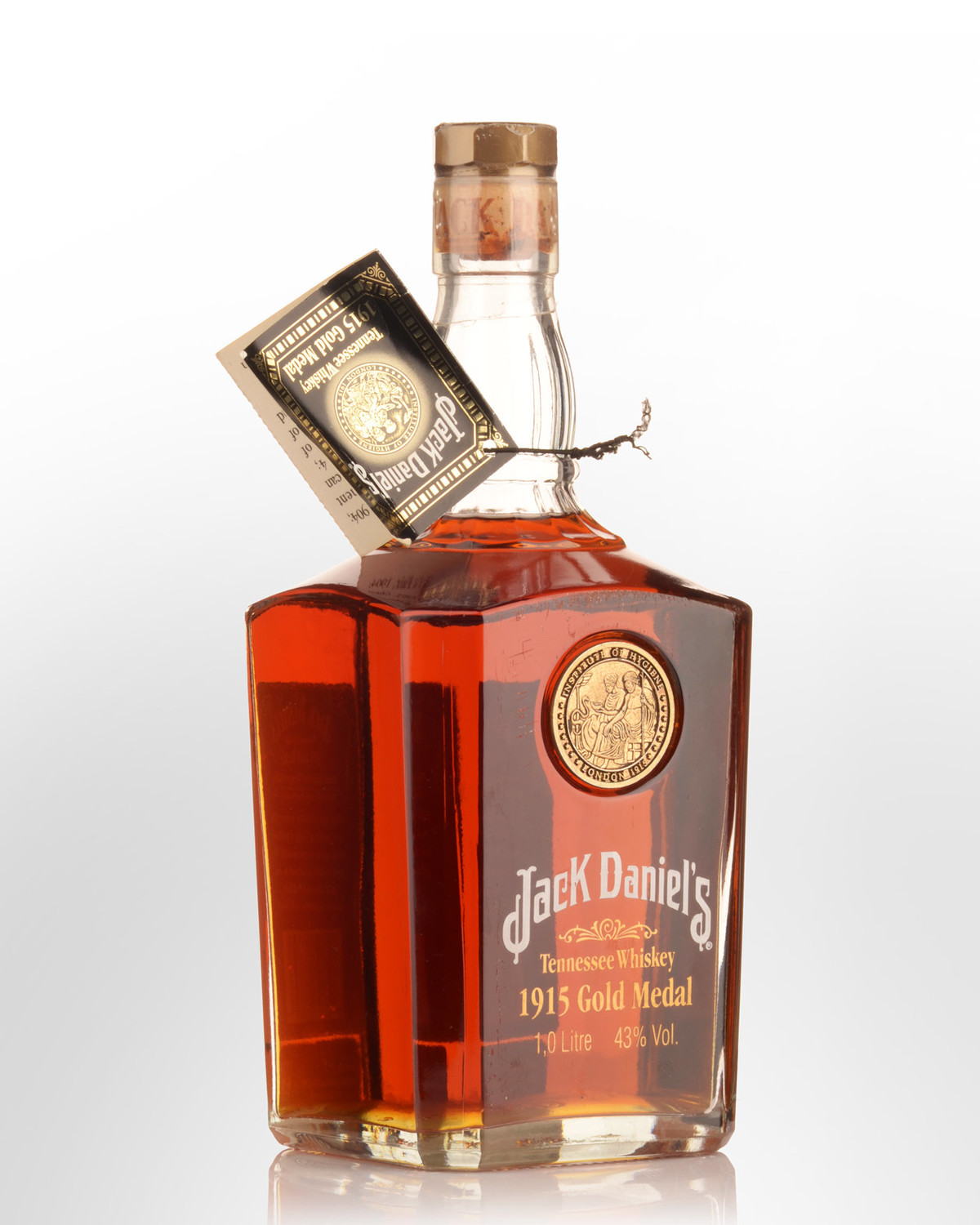 Jack Daniels 1915 Gold Medal Tennessee Whiskey (1000ml) - No box
Note: Some scuffing to the front of the bottle and to the seal. It comes without a box.
This special bourbon is the fifth in a series of limited edition bottlings to commemorate the gold medals awarded to the Jack Daniel Distillery and its signature whiskey. In 1915 the United States was at war with prohibition. Four years earlier Mr.Daniels had died. If commercial production was to begin anew at the distillery, the original quality of Jack Daniel's would be difficult to repeat. However it was Jack's nephew, Lem Motlow, who was bequethed the operation. At the age of 69 Motlow was stubborn enough to keep things as they were; he simply maintained his Uncle's time honoured method of producing whisky, even remaining true to the painstaking and costly charcoal mellowing process. Confident in his course, Motlow decided to exhibit his whisky to the most prestigious testing body of his day. On November 17, 1915, Jack Daniels Whiskey was deemed unaltered and worthy of the Certificate of the Institute of Hygiene in London. Following this recognition, Lem continued to extend and rebuild. He died in 1947 and left the distillery to his four sons who later sold the family enterprise to Brown Forman in 1956.
Over the years, Jack Daniels Tennessee Whiskey has continued to make friends all over the world, earning numerous awards in International Competition: St.Louis Worlds Fair 1904; Leige, Belgium 1905; Ghent, Belgium 1913; Anglo-American Exposition, London 1914; Star of Excellence, Brussels 1954; and Amsterdam, Holland 1981. 43% Alc./Vol.