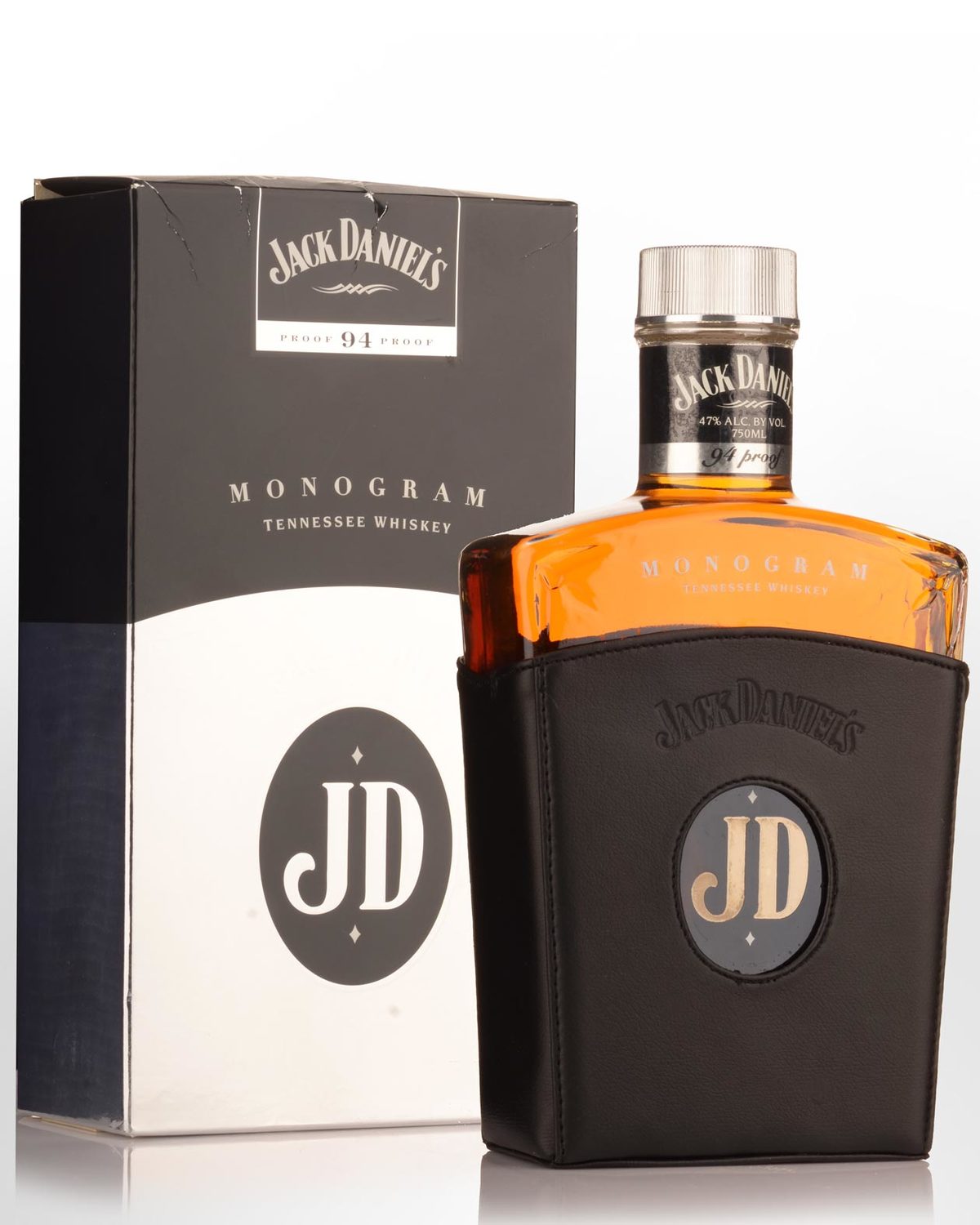 Jack Daniels Monogram Bourbon Whiskey (750ml)
Note: This has come from a private collection and as such some handling and scuffmarks or bruising should be expected.
A very sought after JD collectible. This is the second release. One only to sell.
Folks who knew Mr. Jack Daniel best also knew his name was really Jasper 'Jack' Daniel. This was the name raised in warmth over a formal dinner toast, engraved on invitations to his home for a special celebration or monogrammed on fine glass decanters of whiskey reserved for his own use. Jack Daniel's Monogram release celebrates America's revered gentleman distiller with a warm, amber sipping whiskey, bottled at 94 proof (47% Alc./Vol.) and packaged in a manner worthy of the formal signature of Jasper 'Jack' Daniel.
Australian Jack Daniel's collectors will be pleased to know that our American and European friends for once, will have a harder time procuring this gem than most.
One Jack Daniel's enthusiast's web site reports:
'Okay guys and girls, here it is, the ever so elusive Jack Daniels Monogram bottle. As we all know, this is the Holy Grail of the new Jack Daniels bottles - if you've got one in your collection, you can count yourself very lucky indeed. According to my sources, this bottle was produced specifically for the Far Eastern/Asian markets. As such, it is not available in the U.S. or Europe, and this is one of the reasons it is so rare and hard to source. This bottle and packaging was designed by Michael Osborne Design of San Francisco, the same company which designed the Jack Daniels Silver Select bottle. It comes in a beautiful leather pouch with the 'Monogramed' letters 'JD' in silver lettering on the glass itself...'