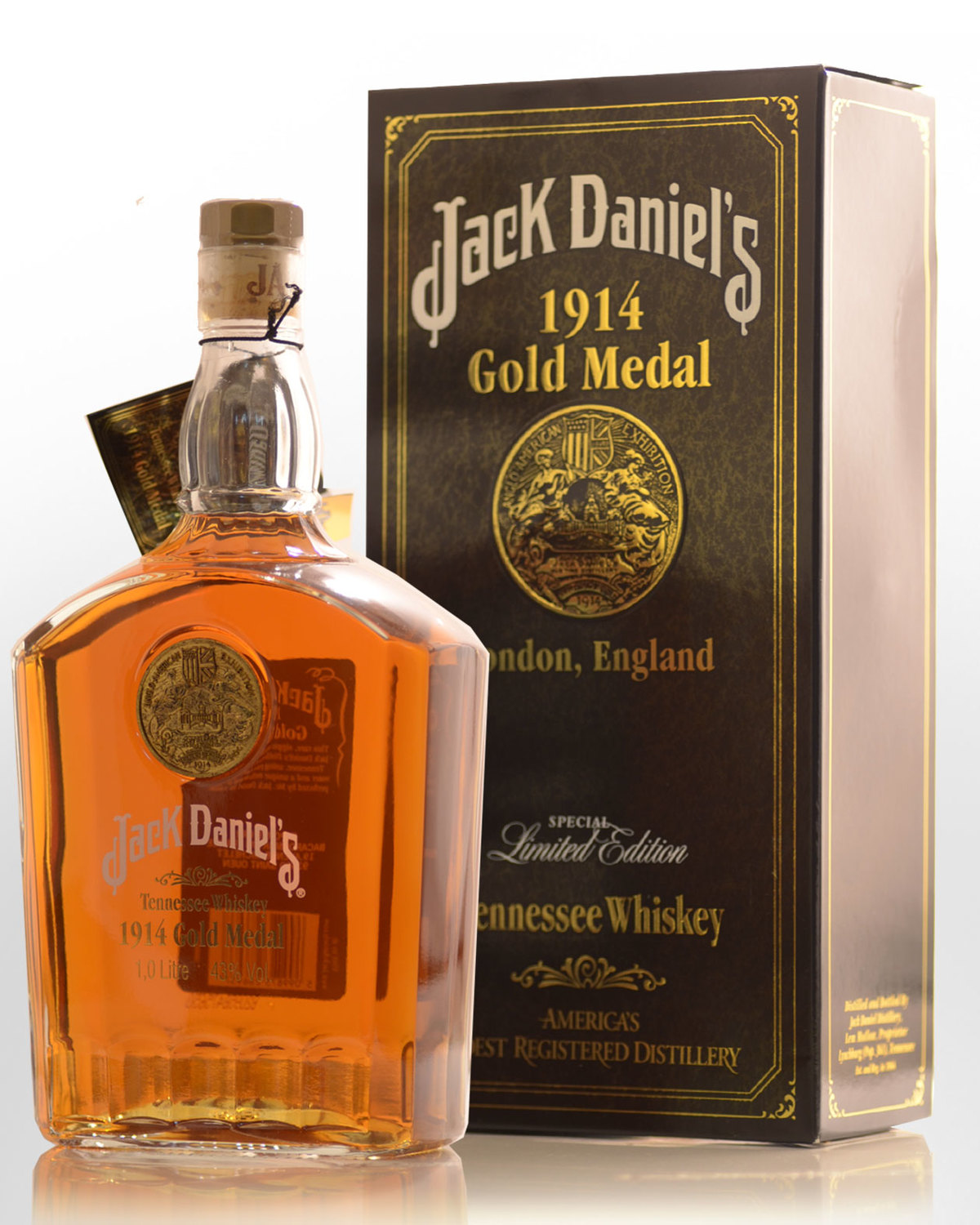 Jack Daniel's 1914 Gold Medal Bourbon Whiskey (1000ml)
This decanter is a limited edition bottling released by the distillery at the end of 2000. It is one of the latest in a collection of bottles celebrating the honours bestowed upon Jack Daniel's whiskey over the years.
At the 1904 World's Fair in St. Louis, Jack Daniel and his Tennessee Whiskey shocked everyone when they won the coveted Gold Medal. During that time, Mr. Jack befriended one of the judges, a Mr. M. Hoctor of Great Britain, who encouraged him to export his whiskey to Europe. At a competition in Liege, Belgium, the following year, Mr. Jack garnered another Gold Medal. Word of his whiskey's success was beginning to spread. Sadly Mr. Jack passed away six years later. But in 1914, his nephew, Lem Motlow (now running his uncle's operation), received a letter from Mr. Hoctor informing him of another whiskey competition, to be held at the Anglo-American Exposition in London. Without hesitation, Lem shipped a freshly aged batch of Jack Daniel's Tennessee Whiskey across the sea to this prestigious event. Some days later, he received the results; sure enough his uncle's distinctive product had captured yet another Gold Medal as the finest whiskey in the world.
No tasting notes available. 43% Alc./Vol.
1 bottle available to sell.