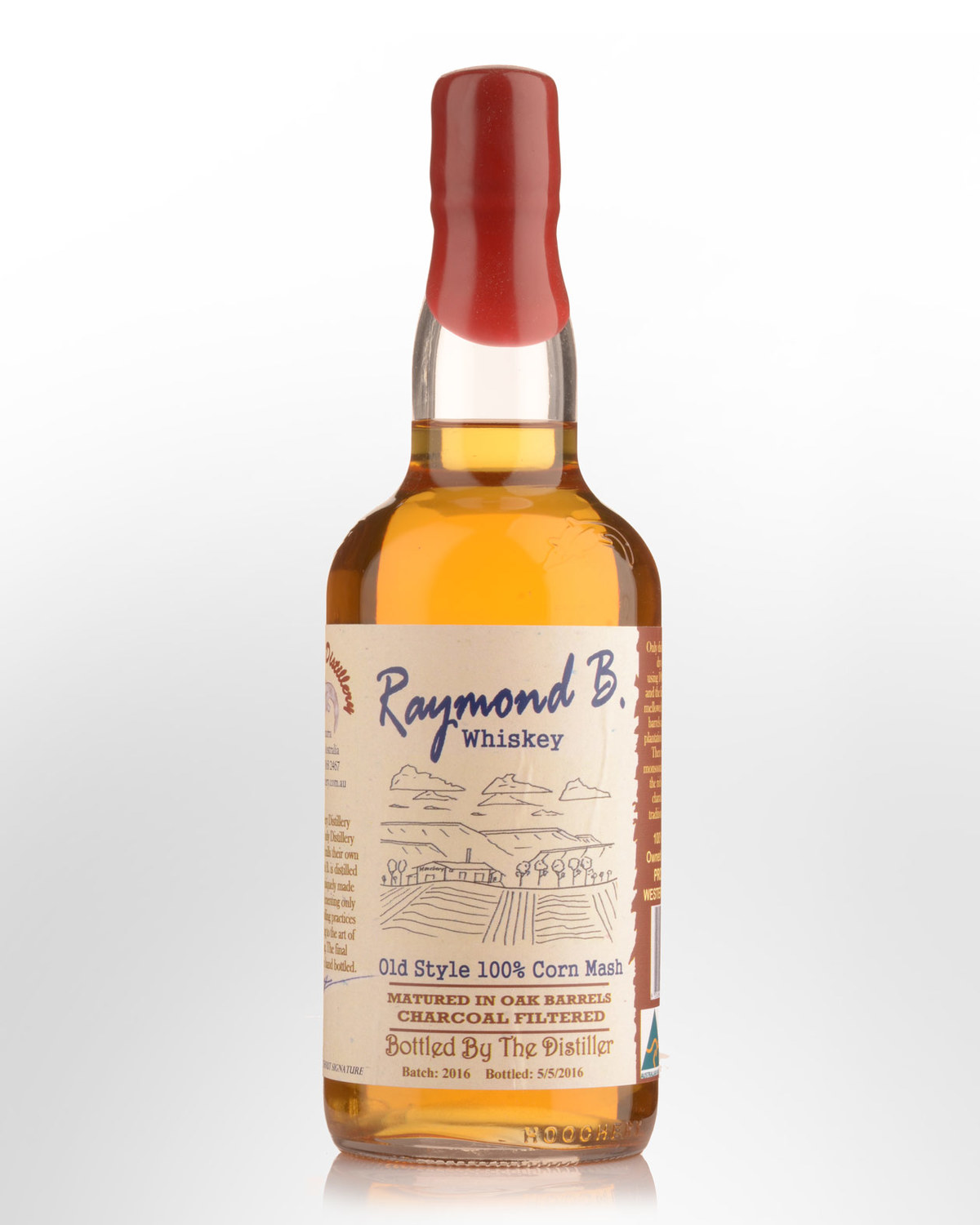 Hoochery Distillery Raymond B. 100% Corn Whiskey (750ml)
Kununurra, Western Australia,
AUSTRALIA
Proprietor, Raymond (Spike) Dessert III has been going hard with his pot still since establishing Western Australia's oldest continuously operating, legal distillery. Built on his farm just outside of Kununurra in the heart of the beautiful Ord River Valley, it has the capacity to produce over 50,000 bottles of Ord River Rum a year. Now the venture has expanded its range to include whisky. It's reputedly the only Australian distillery to mill their own 100% corn mash spirit, filtered through plantation mahogany charcoal, aged in lightly toasted oak and reduced with monsoonal rainwater before bottling. Tasting note: Bright gold. Nosing finds an unusual combination of furniture wax and light corn chip over an underlying fruity base, reminiscent of orange sponge cake. Second pass finds added sweetness accenting jaffa and vanilla, following through with a concentrated, medium dry, fruity delivery with jaffa and spice emphasised before the oaky dryness kicks in. Expressive and different. 40% Alc./Vol.