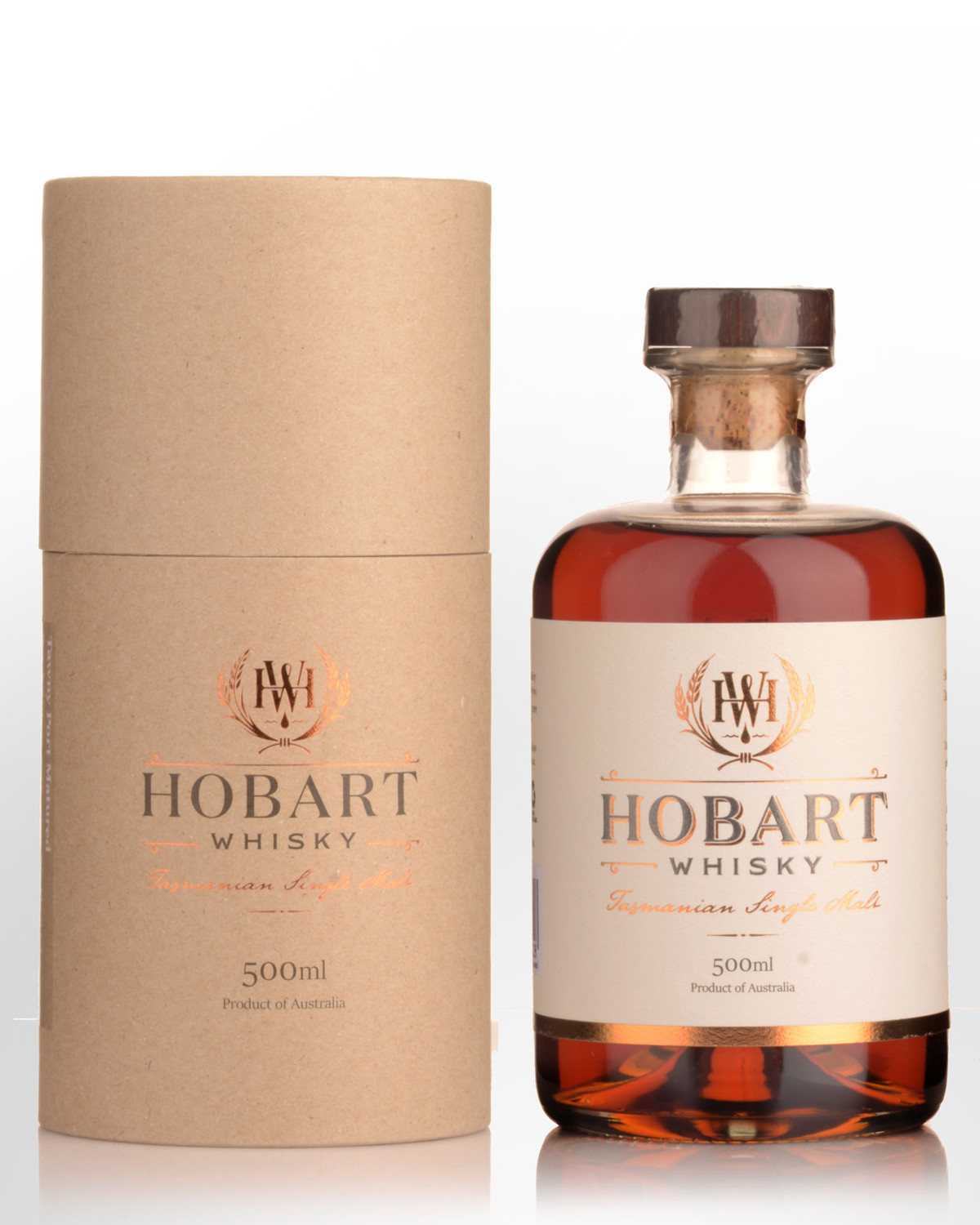 Hobart Whisky Tawny Port Cask Single Malt Australian Whisky (500ml)
A departure from Hobart's usual Bourbon and Fortified cask recipe. Matured in a pair of 100L Tawny Port casks for three years before being transferred and finished for just under two years in a fresh 225L Tawny Port cask. Bottled at 51.1%; expect a big, bold and rich expression. 244 bottles produced.
Notes from the producers... A nose dominated by stewed fruit and burnt sugar, with a mild citrus spice. On the palate, toasted oak, dark fruit, and prominent fortified influence work in harmony with the tannins. Orange marmalade and fresh malt, a tantalising tartness, with hints of dark chocolate and dates. A mild sweetness in the finish is complimented with a bitter orange, developing and lingering as a slight dryness, inviting yet another sip.