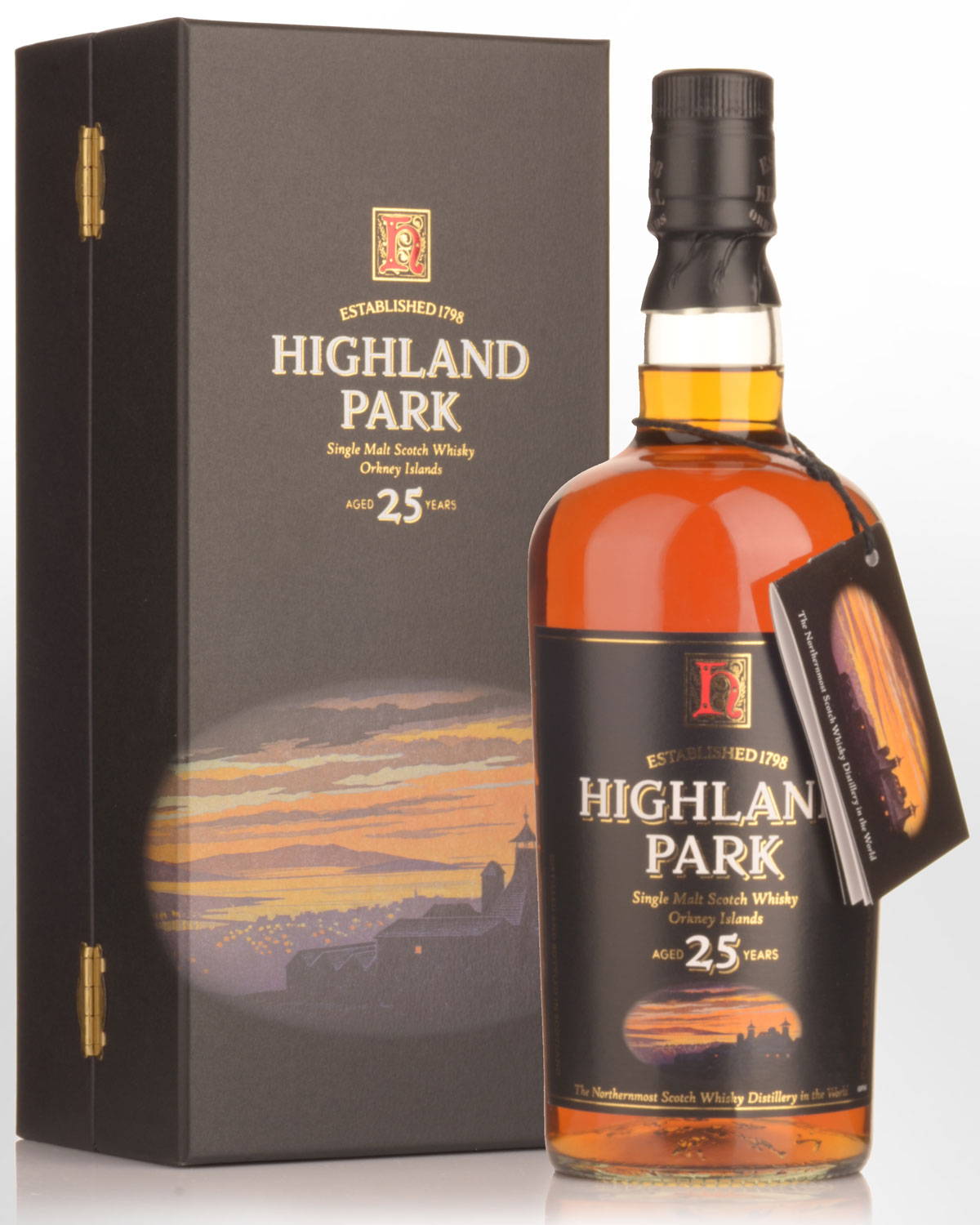 Highland Park 25 Year Old (tapered bottle old packaging) Single Malt Scotch Whisky (700ml)
Note: Box has come from a private collection and as such has some minor scuffing/scratches/handling marks.
Actual bottle/box pictured. Bottling code: L0236F L11 10:04 09:23
Boasting 'the northernmost Scotch whisky Distillery in the World" in Kirkwall, Orkney, the Highland Park Distillery has an intriguing history of illicit distilling and smuggling. Known as Kirkwall distillery until 1876, the name 'Highland Park' derives from the hill where the distillery stands, 'High Park'. The location was thought to be chosen for its water source and as a lookout against approaching exsicemen.
The distillery's glory days came in 1895-1897 when the Grant family came into control, replacing the two existing stills with larger ones, and installing a further two in 1897. The sudden growth was however, short lived as a result of the closure of Pattisons Blending Co (one of the major blending companies at the time) in 1898, becoming the catalyst for a massive slow down within the Scotch whisky industry that lasted for close to 50 years. It is over this time that Highland Park dedicated their focus to building whisky supplies, a move that would be rewarded In 1997 and 1998 with a succession of new releases that was set to become permanent members in the distillery portfolio. One of these was Highland Park 25 year - generally considered one of the all-time classics in the world of extra-aged Single Malt Scotch.