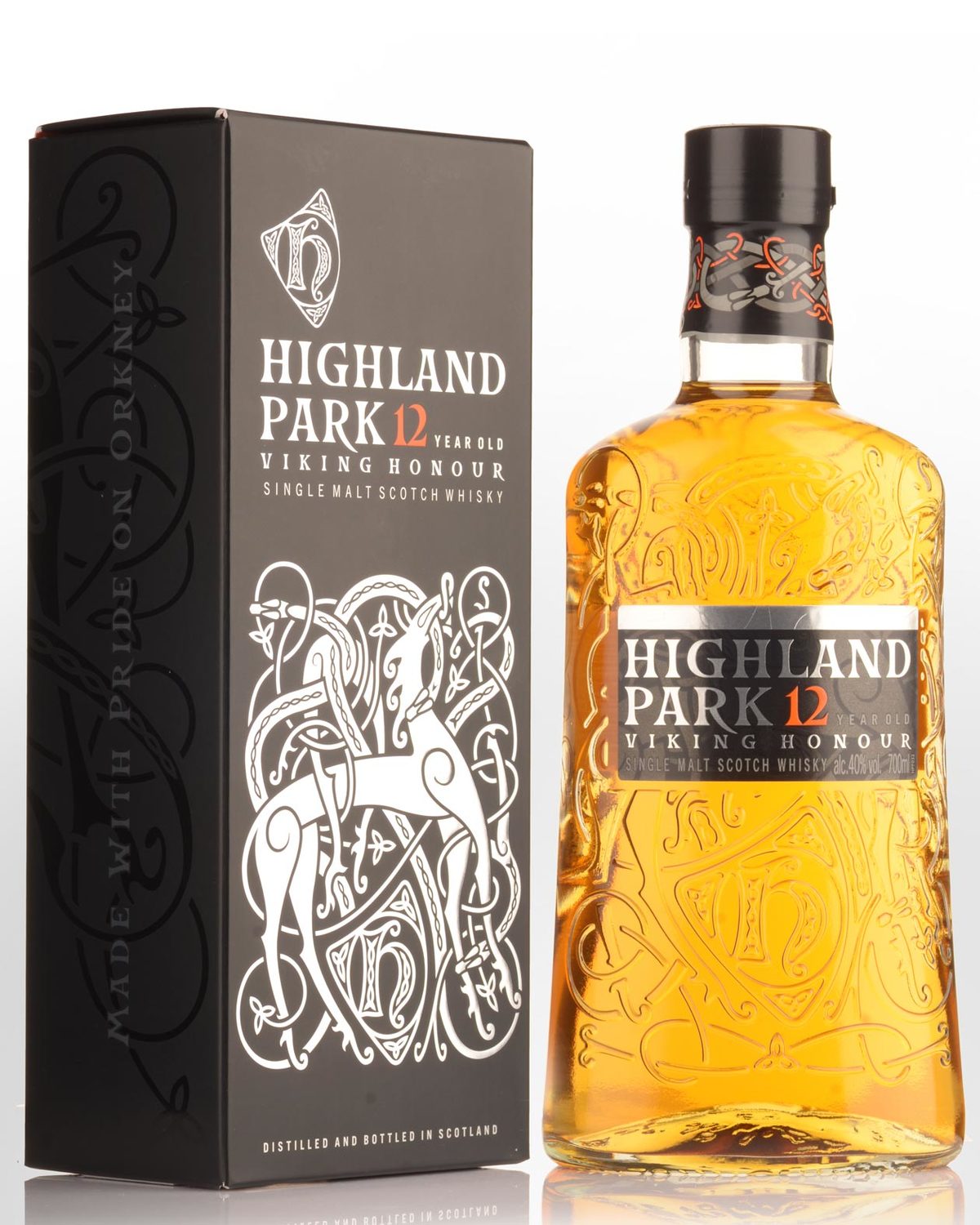 Highland Park 12 Year Old Single Malt Scotch Whisky (700ml)
The extreme northern archipelago of mostly uninhabited islands around Orkney is in every sense isolated. It is not known when the first distillery was established in Orkney, but there were almost certainly local producers by the middle of the eighteenth century. Above Orkney's capital, Kirkwall, is a rise with fine views out to the northern isles traditionally known as the 'High Park'. It is here that Highland Park distillery was said to have been founded in 1795. Highland Park has had several different owners, before coming into the hands of James Grant and family in the late 1800s. By 1826 when the distillery became legal the site had already become known as 'Highland Park'.
Noted whisky writer, Michael Jackson, has described Highland Park as "The greatest all-rounder in the world of malt whisky." The Orkney islands themselves, must partly be accountable for something of the uniqueness of Highland Park, through the surrounding ocean, the local peat and the Orkney spring water. Certainly Mr.Jackson is not alone.In a comparative tasting of Scottish Single Malts by 'The Scotsman' newspaper in 1984, Highland Park also received glowing praise, being the only product ever to have scored 100/100. The tasting panel reported that the whisky had '...prompted expressions of ecstasy of a kind our cynical team felt almost ashamed to admit to'; '...long & golden, with many shades of flavour'; '...superb, subtle - varied but intergrated' and '...deep & lingering.'

To blenders, Highland Park is prized - many of whom claim it possesses unique 'catalystic' properties which enhance the flavours in other whiskies. While to the malt enthusiast, Highland Park is nearly always ranked alongside the classic malts, revered as a spectacular after dinner drink, and without doubt considered, '...a malt to challenge any Cognac or Armagnac.' Highland Park is also available in Australia in 18 and 25 year old and even older bottlings - the 18 Y.O. being especially worth seeking out.
Retasted 2019
...Surprisingly full at 40% ABV but loses vitality and flattens out towards the finish. Otherwise, mostly unchanged.
90 points
First tasted 2012... Brilliant, bright gold appearance. Almost floral in delivery. Honey and toasted barley mingles with a perfectly balanced waft of peat and brine. An exceptionally soft, silky entry offers good concentration and the same seamless integration as found on the nose. Medium dry, subtle nashi-pear fruitiness combines with a judicious slap of peat. Crescendos with a spicy flourish at mid palate. Finishes more peaty than some previous bottlings with drying brine, spice and smoke lingering before a honey fade. Getting closer to what this whisky was 10 years ago. 40% alc./vol. 92 points